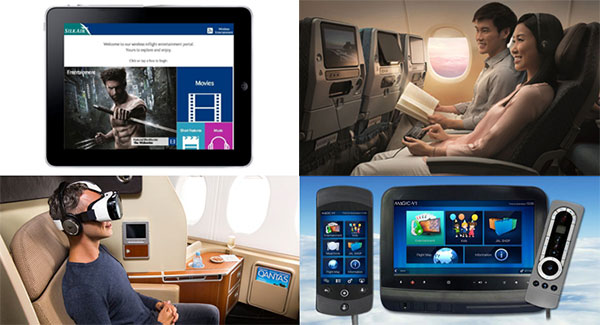 With the in-flight entertainment (IFE) market continually evolving thanks to innovation driven by both traditional and non-traditional suppliers, the changing face of the sector is becoming apparent in Asia, where carriers are paying close attention to the myriad options available to them.
Traditional embedded IFE solutions are still a mainstay among most full service carriers. Investments by the likes of Singapore Airlines and ANA in Panasonic Avionics' eX3 IFE system, and the decisions this summer by Kuwait Airways and Oman Air to opt for Thales' AVANT IFE system, following in the footsteps of Japan Airlines, provide just a handful of examples of the important role that embedded IFE continues to play in creating a high-level onboard experience, especially for legacy carriers.
This appetite for embedded IFE also extends to some of the low-cost carriers. Lion Air subsidiaries Malindo Air and Batik Air carry Lumexis' Fiber-To-The-Screen (FTTS) system, as does flydubai, which in June revealed that it will continue to use the FTTS system on its new 737-800s, and also install Global Eagle Entertainment's Airconnect satellite connectivity system, which will allow media content to be updated wirelessly on the lightweight seatback system.
Wireless IFE and BYOD
The ongoing battle among the suppliers is not just limited to those vying to secure airline partners for embedded systems, though. Last year's high profile decision by Philippine Airlines to install SITA OnAir's wireless IFE solution in place of an embedded product grabbed the headlines, and since then the likes of Vistara and Fiji Airways invested in tablets pre-loaded with content, while SilkAir and Cebu Pacific are among those to have installed or trialled PED-based IFE streaming services.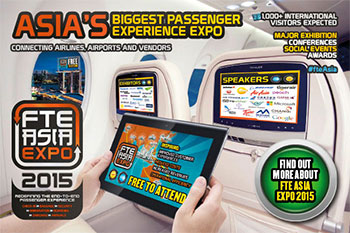 Japan Airlines is among those to offer multiple IFE options – wireless IFE is available on select domestic services, while the carrier is sticking with seatback screens on its longer international routes. According to Andrew Wang, Mobile Marketing & Strategy, Japan Airlines, passengers are entitled to at least some form of IFE regardless of flight length. "In the long-term, BYOD might replace current (embedded) IFE, but for now as a full-service carrier we believe that as a basic service we should be able to provide IFE to all passengers equally," he told FTE.
The carrier has also been busy rolling out onboard Wi-Fi. The international Wi-Fi service was introduced in July 2012 and has now been extended to most of its long-haul flights serving major cities. In March, it was announced that Wi-Fi will be added to 767 and 787 aircraft, in addition to its 777s. "The feedback from customers is very good," Wang said. "We have heard a lot of comments and ideas to improve the service, but also there are many technical challenges we have to overcome." Wang will reveal more about these challenges, as well as the work JAL is undertaking to tackle them, in the 'IFEC Unleashed' session at FTE Asia EXPO 2015, which will take place in Singapore from 17-19 November.
New IFE players: Netflix and Amazon Prime
Looking further ahead, the provision of high-quality, broadband-style connectivity onboard aircraft will present a new wave of opportunities for airlines across Asia. Away from the region another battle is raging as onboard broadband connectivity creates new opportunities. JetBlue's partnership with Amazon Prime will soon allow passengers to stream movies directly from their Amazon Prime account to their personal electronic device (PED) while flying. A tie-up between Virgin America and Netflix also adds weight to the theory that this approach – partnering directly with streaming service providers – could become the norm, rather than the exception.
Considering the major connectivity players have global ambitions and plan to make onboard broadband available the world over, it seems only sensible to wonder when airlines in Asia will start to explore this new approach to IFE. If and when they do, there could be a natural knock-on effect for the traditional hardware and content providers – another key theme that will be discussed in detail at FTE Asia EXPO 2015.
Virtual reality and augmented reality IFE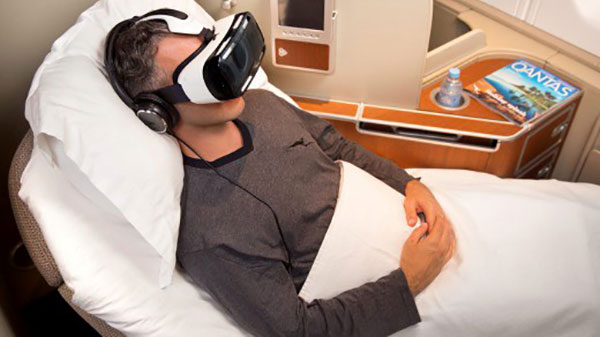 As FTE recently reported, other technologies that could have a telling impact on the IFE market in the coming years are virtual and augmented reality, which have the potential to offer a more immersive form of entertainment. Qantas is among the carriers to have already trialled virtual reality IFE, so could Japan Airlines be next? According to Wang, the technology needs refinement before it will enjoy wide uptake among airlines.
"I've personally tried it in-flight and I'm sure some passengers will get motion sickness since the aircraft movement and what you see through the goggles does not match," he said. "But I do believe the technology will find its way with brilliant content to match in-flight entertainment."
While virtual and augmented reality IFE may be reserved for the future, airlines are presented with a variety of viable solutions that can make an immediate impact on their passenger experiences. Embedded, wireless and BYOD-based options all have their merits, but working out which solution is best suited to an individual airline and its passenger profile is a tricky task. Demoing and hearing about the latest solutions first-hand at FTE Asia EXPO 2015 is a good place to start.