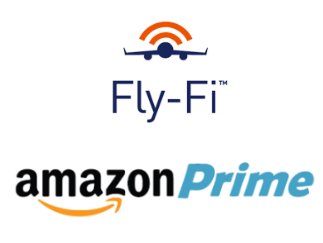 JetBlue has announced a tie-up with Amazon Prime, which will soon allow members of the online streaming service to stream movies and television shows using the carrier's onboard Wi-Fi service.
The carrier's connectivity solution, Fly-Fi, is already widely regarded as a leading onboard Wi-Fi service, and this new partnership with Amazon adds further weight to that claim, especially considering the streaming service will be available on JetBlue's complimentary connectivity platform.
JetBlue customers who are not subscribed to Amazon Prime will be able to rent or purchase content, including new release movies and the latest TV shows, via the Amazon Instant Video store. Jamie Perry, Vice President, Brand and Product Development, JetBlue stated: "Amazon's customer focus aligns perfectly with the experience we have created for our customers."
Building on this point, Michael Paull, Vice President of Digital Video at Amazon, added: "We want to provide the best digital video experience to our customers and we're excited that with JetBlue, we will raise the bar in airline entertainment.
"We're thrilled that Fly-Fi technology will give Prime members and customers unlimited, on-demand access to the full catalogue of titles from Amazon's digital video library while they're in the sky – without the need to rush to download one more episode or movie before taking off, we're helping make airline travel more enjoyable."
Update: JetBlue has indicated that its complimentary Fly-Fi product will also support streaming via other platforms beyond Amazon Prime, including the likes of Netflix.