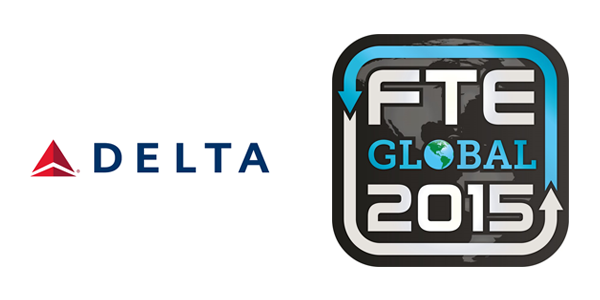 We are delighted to announce that Delta Air Lines' Thom Lang, General Manager, Corporate Real Estate, will participate in the "Airport Futures" conference session in the "On the Ground" conference at FTE Global 2015, 9th-11th September 2015. At present, Thom is the Airline Technical Representative for the Salt Lake City Terminal Redevelopment Project.
He joins an impressive line-up of speakers already confirmed to take part in this session, including Lena Rökaas, Head of Operations, Stockholm Arlanda Airport; Kickie Hiller, Director Customer Experience & Marketing Insight, Swedavia; Daniel Tanciar, Director – Travel & Tourism Initiatives, Office of Field Operations, U.S. CBP; Javier Massot, Vice President Doha Hub, Qatar Airways; Alison FitzGerald, Chief Information Officer, London City Airport; Kevin Lupowitz, Chief Information Officer, CLEAR; Mike Crump, Product & Innovation Director, Honour Branding; and William Flowers, Director of North American Sales, Global Airports, Rockwell Collins.
Swedavia will launch its Future Airport vision, before the expert panel discusses the best technologies of today and tomorrow, including auto check-in, single passenger tokens, smart security, robotics, biometrics, the cloud, mobility, interactive FIDS, virtual interactions, the Internet of Things and more.
» View the full 'On the Ground' agenda
» Register to attend FTE Global 2015