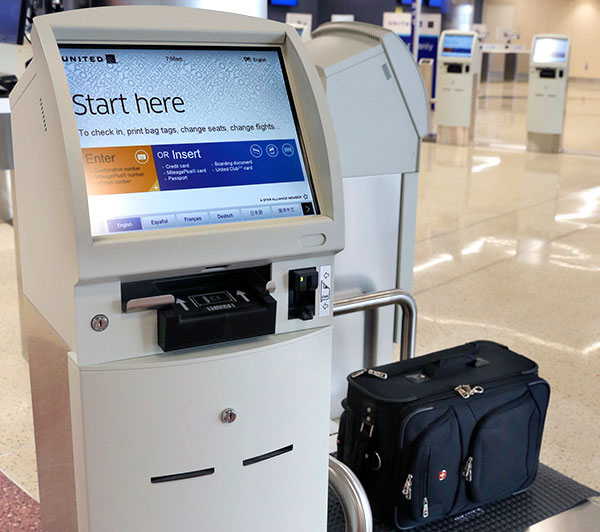 United Airlines passengers flying from Chicago O'Hare International Airport can now tag their own bags upon arrival at the airport thanks to the carrier's ongoing rollout of self-tagging.
The United check-in hall at Chicago O'Hare includes a total of 24 kiosks from which passengers can print their bag tags, before attaching them to their luggage and proceeding to dedicated bag drop counters, where an agent processes the bag.
Travellers who prefer the traditional check-in process still have the option of queuing up to see an airline agent.
United has already introduced self-tagging at a handful of other major US airports, including Boston Logan International Airport, where the airline launched self-tagging kiosks and self-boarding gates in May 2014.
The introduction of self-service facilities is just one element of United's strategy to enhance the passenger experience across the board.
This month alone, the carrier has become the first to offer mobile passport scanning to enable mobile check-in for international flights, and has also teamed up with Uber to help simplify the end-to-end travel process.
United's Managing Director of Airport Strategy to discuss passenger experience plans at FTE Global 2014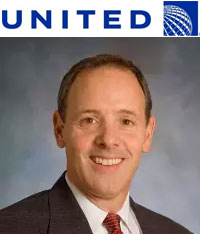 Ken Bostock, Managing Director, Airport Strategy at United Airlines, will address delegates in the 'On the Ground' conference at FTE Global 2014, which will take place at the Mandalay Bay Resort in Las Vegas from 24-26 September.
Following a presentation by Rohit Talwar, CEO of Fast Future Research, entitled 'Airport transformation – a roadmap to viability', Ken will join Rohit and Vancouver Airport Authority President & CEO Craig Richmond on stage to take part in an extensive Q&A debate.
» More information on FTE Global 2014
» Register to attend FTE Global 2014