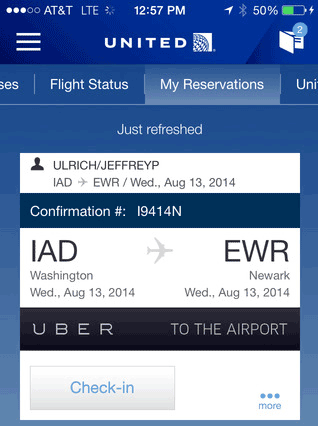 United Airlines has partnered with transportation service Uber to make it easier for passengers to book onward travel via the carrier's app and simplify the door-to-door travel experience.
The United app, which is available on Android and iOS devices, now includes a link from the main menu to information on Uber, such as which vehicles are available, how long they will have to wait to be picked up and how much their journey will cost.
If the user wishes to make a reservation, they will then be redirected to the Uber app or website to complete their transaction. United passengers with an Uber reservation can also view their onward travel booking in the 'My Reservations' section of the app.
Praveen Sharma, Vice President of Loyalty at United Airlines, commented: "Our partnership with Uber offers customers new opportunities to simplify their travel experience.
"Customers can use the app to ensure a more convenient journey, from checking in for an international flight from their home of office, to finding instant ground transportation options at their final destination."
Earlier this month, United became the first airline to offer passport scanning via its mobile app, enabling passengers to make use of mobile check-in for international flights.
United Airlines to speak in 'On the Ground' conference at FTE Global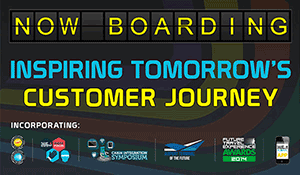 Ken Bostock, Managing Director, Airport Strategy, United Airlines, will address delegates in the 'On the Ground' conference at FTE Global 2014, which will take place in Las Vegas from 24-26 September.
Following a presentation by Rohit Talwar, CEO of Fast Future Research, entitled 'Airport transformation – A roadmap to viability', Ken will join Vancouver Airport Authority President & CEO Craig Richmond on stage to take part in an extensive Q&A debate.
» More information on FTE Global 2014
» Register to attend FTE Global 2014