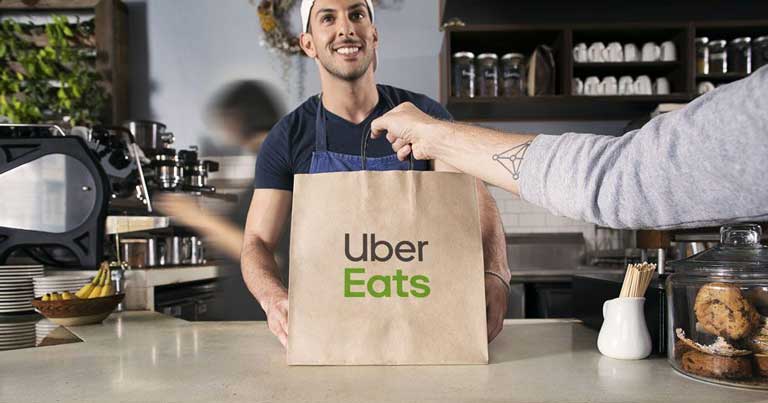 Toronto Pearson and Uber Eats have announced an expanded offering and enhanced functionality to the in-terminal food delivery service, first introduced in 2019.
Passengers and airport workers can pre-order food and drinks and pick them up when they're ready using the Uber Eats app for iOS or Android.
More than 20 restaurants across Terminals 1 and 3 are now participating in the initiative, including A&W, Subway, Fionn MacCool's, The Hearth, Twist and Caplansky's Deli.
Moreover, Toronto Pearson and Uber Eats have also announced enhanced functionality that will make it easier for passengers to order from restaurants at the airport using Uber Eats. The Uber Eats app now automatically detects when a user is at Toronto Pearson and brings up a screen that lets them know food is available for pickup at the airport. Users can then select the area they're in and choose from any of the available restaurants near their location. Restaurants are also clearly labelled by section for easy navigation.
"This ground-breaking partnership is proof positive that maintaining a strong focus on health and cultivating a convenient airport experience are not mutually exclusive concepts," says Giovanna Verrilli, Director, Commercial Development at the Greater Toronto Airports Authority. "We look forward to continuing to work with Uber Eats to increase choice and convenience for passengers and airport workers as this partnership grows."
"In April, Uber Eats launched pickup on mobile orders at Toronto Pearson to create a safer, contactless experience, and save time for workers and passengers conducting essential travel," says Lola Kassim, General Manager of Uber Eats Canada. "Now as more Canadians are travelling, we're happy to offer more restaurant options for users, and begin implementing this innovative offering at other airports in North America."