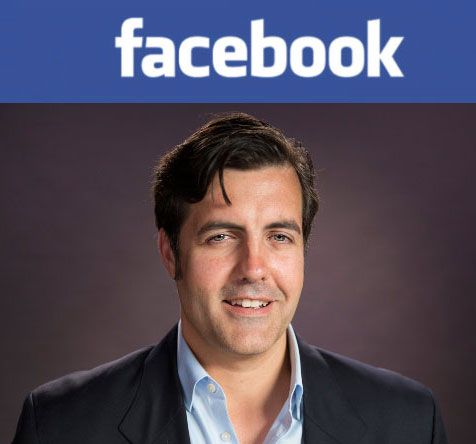 Las Vegas is the home of magic, and for Future Travel Experience Global 2015 we have lined up a trio of truly outstanding household name keynotes (the "FTE Global 2015 Keynote Hat-trick"), each of which is playing a crucial role in our changing world today, and will continue to drive positive change in the future, directly impacting the end-to-end travel experience.
We are excited to announce that the second keynote will be delivered by Lee McCabe, Global Head of Travel, Education and Consumer Services at Facebook, who will outline how the proliferation of mobile devices and the emergence of the always-connected traveller have created huge opportunities for consumer technology giants to help reshape the passenger experience, and how airlines and airports can take advantage of this major global trend.
Lee McCabe joins Virgin Galactic's Jonathan Firth, Senior Vice President of Spaceport and Program Development, as a confirmed keynote speaker at FTE Global 2015, which will take place in Las Vegas from 9th-11th September 2015.

The future of travel is no longer about just getting passengers from A to B, it's about getting them to their destination, and providing a personalised and memorable experience along the way. This can only be achieved through new forms of collaboration between the traditional industry players and new players such as Facebook who passengers engage with every day whether they are travelling or not.
McCabe works closely with the travel industry to set the course for how marketers can best leverage the world's largest digital network in the mobile era, and he can offer unique insight on what this means for the travel sector as a whole, and the air transport industry in particular. Prior to joining Facebook, he held various senior positions at Expedia. During his five years at Expedia, he was responsible for managing supply strategy and operations across several regions including North America and Asia Pacific. He has also held Sales and Marketing roles with eBay, Telstra and Warner Music.
The inspirational keynotes at FTE Global 2015 will complement a packed three-day schedule of working sessions and workshops, which will provide in-depth insight on the technologies and trends that will drive improvements to passenger processing, operational efficiency and the overall customer experience.
In addition to the Virgin Galactic and Facebook keynotes (plus another household name keynote to be announced soon), other confirmed highlights across the "On the Ground" and "Up in the Air" conference streams include the Beacons and Wearable Technology Symposium, Cabin Connectivity Unleashed in partnership with Runway Girl Network, the exclusive launch of the FTE Onboard 2025 Think Tank, and the first-of-its-kind FTE Collaboration Forum. Delegates will also have access to an exhibition of the latest solutions and services designed to improve the passenger experience, guided tours of McCarran International Airport Terminal 3, and an exciting social agenda including the Welcome Reception, FTE Awards ceremony and the FTE Global 2015 Beach Party at the Mandalay Bay Resort.