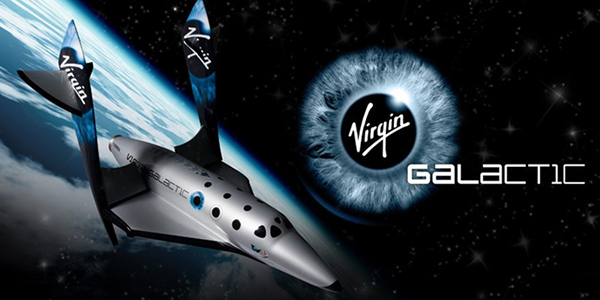 Las Vegas is the home of magic, and for Future Travel Experience Global 2015 we have lined up a trio of truly outstanding household name keynotes (the "Keynote Hat-trick"), each of which is playing a crucial role in our changing world today, and will continue to drive positive change in the future, directly impacting the end-to-end travel experience.
These keynotes will open each day of the show, and we are delighted to announce that the first keynote will be delivered by Jonathan Firth, Senior Vice President of Spaceport and Program Development, Virgin Galactic, who will deliver a presentation entitled "How will Virgin Galactic deliver the ultimate travel experience through Spaceport America, and beyond the atmosphere?"
In the coming years, commercial travel will be revolutionised when Virgin Galactic launches the first ever space tourism flight. While it is initially only available to those rich enough to afford a $250,000 ticket, the company is keen to bring space travel to the masses and aims to offer a passenger experience far exceeding anything that has been offered before. Ranging from the flight preparations that all passengers – or astronauts – must undertake, to the geography lesson they receive to allow them to fully appreciate the spectacular sights, to the design of the spaceship interior and Spaceport America, every aspect of the customer journey has been intricately planned to ensure it exceeds all expectations.

Our keynote speaker, Jonathan Firth, has been a member of Virgin Galactic's leadership team since its inception in 2004 and has been Project Director, Director of Operations and Projects, and now Senior Vice President of Spaceport & Program Development. His unparalled CV also includes stints with Virgin Rail Group and Virgin Atlantic Airways, and at FTE Global 2015 he will outline how Virgin Galactic will truly revolutionise the travel experience on the ground and up in the air.

In addition to the Virgin Galactic keynote, other confirmed highlights across the "On the Ground" and "Up in the Air" conference streams include the Beacons and Wearable Technology Symposium, Cabin Connectivity Unleashed in partnership with Runway Girl Network, the exclusive launch of the FTE Onboard 2025 Think Tank, FTE Robotics and AI Symposium, and the first-of-its-kind FTE Collaboration Forum. Delegates will also have access to an exhibition of the latest solutions and services designed to improve the passenger experience, guided tours of McCarran International Airport Terminal 3, and an exciting social agenda including the Welcome Reception, FTE Awards ceremony and FTE Global 2015 Beach Party.