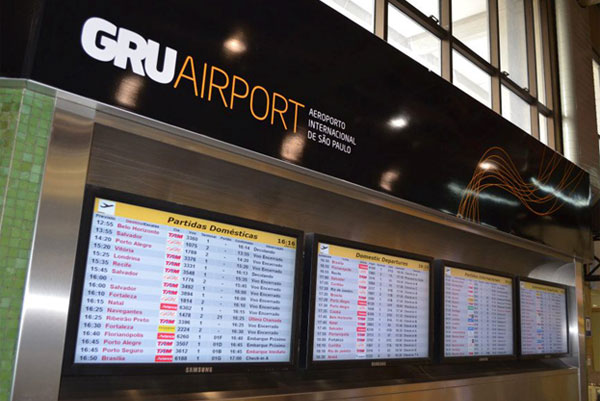 Sao Paulo-Gaurulhos International Airport is working with IBM to standardise and integrate the multiple technology systems used in the airport. The aim of the work is to aid collaboration between the airport and all stakeholders to improve efficiency and security.
The redesign of the technology infrastructure is being developed and implemented by IBM and will gradually replace existing systems with a modern, more flexible system that can easily integrate additional applications and services.
By creating a central platform for Gaurulhos International Airport's data, it will be able to freely share information between departments and regulators, which will be vital to supporting the airport's growth. The system is expected to be fully operational by the time the new Terminal 3 opens, just in time for 2014 FIFA World Cup, which will take place in June and July 2014.
Sao Paulo-Gaurulhos International Airport's IT Director, Luiz Ritzmann, said: "(An) advantage is the system's ability to adjust to growing demands. The airport is acquiring a new check-in system, cameras to improve security, baggage systems and other services that need a more flexible and efficient infrastructure."