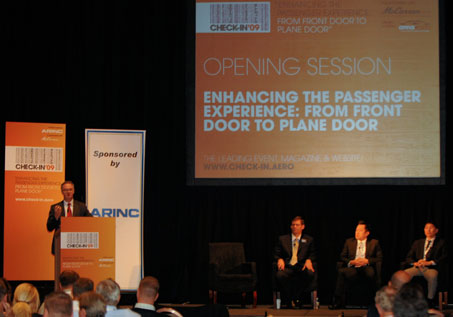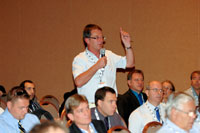 Delivered in collaboration with McCarran International Airport and IATA, the conference focused on "Enhancing the passenger experience: From front door to plane door" and saw innovative presentations from many leading organisations including ANA Japan, TSA, airTran, Delta, Continental, Gensler, Aéroports de Montreal, CATSA, IATA, Air Canada, IBM, DFW and Air France-KLM. In addition, over 25 companies exhibitors provided demonstrations of the latest technologies and services on the market to inquisitive delegates.
Missed Check-In '09 but would love to get your hands on the presentations, conclusions and delegate list? No problem purchase the Post-Show Delegate Pack. Click here to request

Check-In Show for Europe
We also organise ACI EUROPE Airport Exchange which is hosted by Aena and takes place in Barcelona on November 23-25th. The event brings together seven conferences, a comprehensive exhibition and an outstanding networking and social programme.
The IT Summit focuses on all the key issues, such as CUPPS, AIDX, Data Exchange, Self Tagging and Boarding, NFC and Biometrics, and will see presentations from SAS- Scandinavian Airlines, Schiphol, McCarran International Airport, Lufthansa, Zurich Airport, SEA, ANA, Iberia, LFV and more.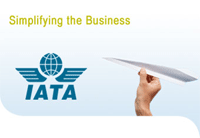 IATA will also stage an interactive StB workshop at the event on BCBP and Fast Travel.