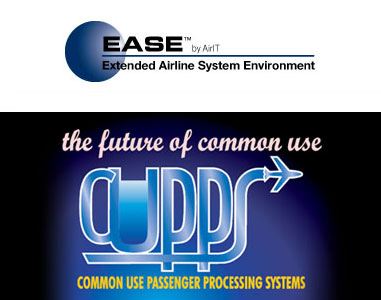 The independent CUPPS (Common Use Passenger Processing System) workshop at FTE 2011, assessing whether CUPPS will become an integral part of the passenger processing paradigm, will be complemented by an additional alternative approach presentation by Betros Wakim, CEO, AirIT.
The biggest stated benefit of CUPPS is that there will be one standardised common use platform, rather than multiple solutions, enhancing efficiency for all stakeholders. RFPs are being issued around the world, but the AirIT EASE (Extended Airline System Environment) solution facilitates virtualised common use, allowing airlines to operate in their own environment and maintain all their existing business processes. It now has twenty-plus airport customers.
It promises to be a fascinating discussion with Samuel Ingalls, Assistant Director of Aviation, Information Systems, Las Vegas McCarran Intl. Airport and Chair of the CUPPS Leadership Team, and Thomas Jeske, Senior Manager, Common Use, Lufthansa Airlines, presenting the airport and airline case for why CUPPS is the right approach, while Shawn Richards, CEO & Founder, INK Aviation, and Betros Wakim, CEO, AirIT will present on alternative solutions.
Following the presentations, we have allowed at least 30 minutes for questions and discussion, so those considering which way their business should be moving have a truly unique opportunity to understand the options and learn from the experts.
Places at the workshops are limited and allocated on a first-come-first-served basis, so be sure to confirm your place today to avoid disappointment.