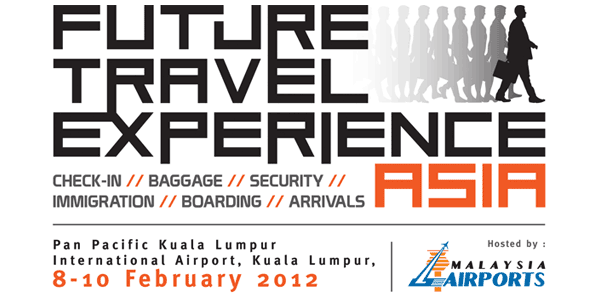 Recruitment for speakers at FTE Asia 2012, which will be hosted by Malaysia Airports in Kuala Lumpur, February 8-10, is well underway and we are delighted to announce that the following innovative travel industry stakeholders have already committed to speak:
Tan Sri Bashir Ahmad, Managing Director, Malaysia Airports
V.Loganathan, Regional Head, Customer Experience, AirAsia
Steve Lee, CIO & Director Technology, Changi Airport Group
Mike Chew, Director Airport Services and Reservations, Star Alliance
James Ngui, Product Operation Manager, Royal Caribbean Cruises
Jim Martin, Managing Director, Asia Pacific, Arinc
Terry Wall, National Manager Passenger Operations, Australian Customs and Border Protection Service
Franck Vitte, Regional Vice President – Asia & Middle East, IER
Compared to other parts of the world, self-service take-up in Asia has been relatively slow, but the technology and methods are proven and passengers enjoy taking control of the process, so the theme of next year's event is  "Advancing self-service initiatives to improve the passenger experience".
Through the conference and exhibition, we will provide detailed case studies on the range of approaches available, and how to successfully implement these technologies and practices.
Sessions will focus on the following subjects:
Is Asia now ready to embrace a travel experience centred around self-service initiatives?

Innovative passenger and baggage initiatives from Asia Pacific travel industry stakeholders

Taking advantage of mobile technologies, including NFC, apps, social media and more

Strategies for designing new facilities and refurbishing existing terminals to meet the needs of the traveller of tomorrow


Addressing Government issues – Security, Immigration and Border Control 
The full event programme will be announced very soon. For more information, click here.