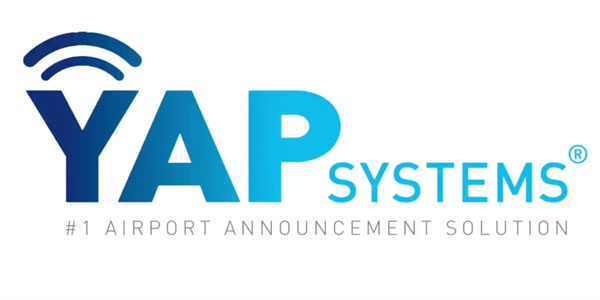 We are delighted to announce that Yapsystems – Your Attention Please (YAP), one of the world's leading providers of multilingual, universal airport and airline announcement solutions, has joined the long exhibitor list at Future Travel Experience 2012.
YAP will display its entire product range and offer live demos and a calculation of the cost reduction the company can accomplish for specific airports.
YAP will exhibit alongside 30 other leading suppliers who will showcase solutions varying from digital signage solutions to self-boarding gates.
» View the full FTE 2012 exhibition floorplan.