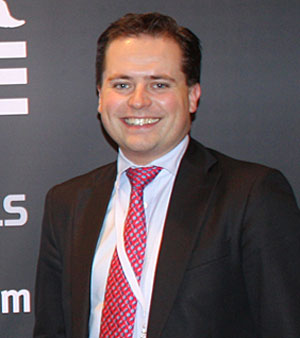 We are delighted to confirm that Philip Wagnert, VP Product Development and Management, SAS Scandinavian Airlines, will be speaking at the 1st FTE Europe Conference, which will take place as part of ACI Airport Exchange, 26-28 November, Amsterdam.
Philip will take part in the First Working Session exploring the question: 'If the battle for traveller loyalty is won on the ground, but almost all carriers and airports are now utilising similar processes, how can differentiation be achieved in the eyes of the passenger?'
SAS is one of the industry's pioneers on Near Field Communication (NFC) technology and Philip will share his experiences in this and other areas, promising to add a fascinating perspective to the debate.
Leading industry figures from Finavia, Schiphol Group, Los Angeles World Airports and DKMA will also be participating in the session.
» View the full 1st FTE Europe Conference programme