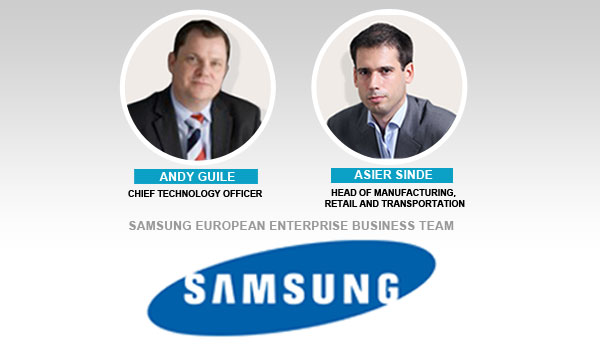 We are delighted to announce that Samsung European Enterprise Business Team's Chief Technology Officer, Andy Guile, and Head of Manufacturing, Retail and Transportation, Asier Sinde, will deliver a joint keynote address at FTE Europe 2014, which will take place in London from 3-5 March.
Samsung has ambitious plans to help redefine the travel experience and the joint presentation, which is entitled 'Transforming the travelling experience through digital technology', will explore both "industry" and "technology" viewpoints.
With a core focus on enhancing the passenger experience, Guile and Sinde will offer insight on how digital technology can help improve the end-to-end travel experience by transforming the way customers interact with the infrastructure around the them.
The FTE Europe 2014 agenda is undoubtedly our most exciting ever and in addition to the Samsung keynote, an incredible list of organisations will be speaking, including London Heathrow, Ryanair, Gatwick Airport, IATA, Swedavia, TUI, Fraport, Aer Lingus, London Stansted Airport, Oslo Airport, Air France-KLM, Capgemini, AirAsia, Lufthansa, Vancouver Airport Authority, Fast Future Research, SITA, SEA Aeroporti di Milano, London City Airport, Athens International Airport, Pascall + Watson and Aéroports de Lyon.
» View the full FTE Europe 2014 conference programme