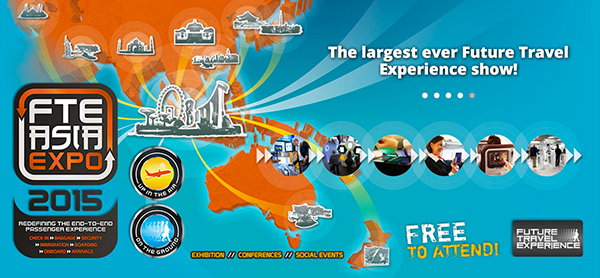 Future Travel Experience is excited to announce the launch of FTE Asia EXPO 2015, a much-needed end-to-end passenger experience expo for the Asia-Pacific region, which will take place at Singapore Expo Convention & Exhibition Centre from 17-19 November 2015.
FTE Asia EXPO 2015 will be FTE's biggest ever event and we expect it to attract in excess of 1,000 visitors, the majority of whom will be senior travel industry executives from across the Asia-Pacific region. We are delighted to confirm that the likes of Panasonic Avionics, Zodiac Inflight Innovations, SITA and Lumexis have already confirmed that they will be exhibiting their latest passenger-focused products at the show.
Why does Asia need a passenger experience expo?
To reflect Asia's position as the growth engine of global aviation, there is no doubt that it deserves its own dedicated independent FTE event to help provide inspiration on how to meet the challenges and make the most of the opportunities this surge in demand creates. FTE Asia EXPO 2015 will provide a platform for the industry's most innovative solution providers and travel facilitators from Asia, and beyond, to come together to showcase their latest products and concepts designed to improve the end-to-end customer journey. The expo will place a particular emphasis on streamlining airport processes, and providing more comfort and personalisation in-flight.
Here at FTE, we have laid the foundations for this major expo by hosting four FTE Asia shows in recent years, in addition to various other global cities since FTE's launch in 2006. We are now perfectly placed to stage a powerful new event for Asia-Pacific's senior travel industry stakeholders.
What can you expect to see at FTE Asia Expo 2015?

FTE Asia EXPO 2015 will be centred around a dynamic exhibition over two levels with halls dedicated to 'On the Ground' and 'Up in the Air' activity, plus an 'In-flight Entertainment & Connectivity' zone.
Leading industry suppliers will come together to showcase their latest solutions that have been developed to enhance the passenger experience, ranging from innovative check-in and bag drop solutions, to wireless IFE streaming platforms and onboard point-of-sale systems.
'On the Ground' and 'Up in the Air' conferences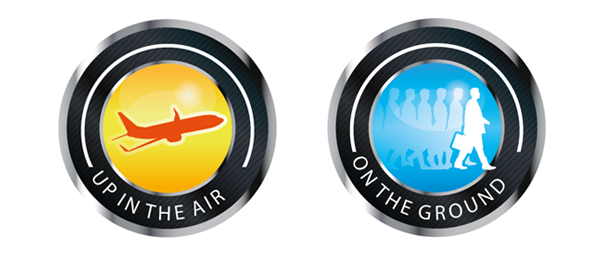 In addition to the biggest expo of its kind anywhere in Asia, FTE Asia EXPO 2015 will include two conference streams running simultaneously covering the most significant developments and future trends relating to the passenger experience 'On the Ground' and 'Up in the Air'.
The 'On the Ground' stream will focus on the latest advancements in areas such as pre-travel, check-in, baggage, security, immigration, arrivals and post-travel, while the 'Up in the Air' stream will explore the latest developments relating to in-flight entertainment and connectivity, passenger comfort, cabin design, crew empowerment and ancillary revenue generation.
FTE Asia EXPO 2015 will also include an extensive social programme, making it the networking event of 2015 for Asia-Pacific's travel industry stakeholders.
» For more information, visit the FTE Asia EXPO 2015 website
Remember, FTE Asia 2014 will take place at the Sama-Sama Hotel KLIA, Kuala Lumpur, 1-3 December 2014.