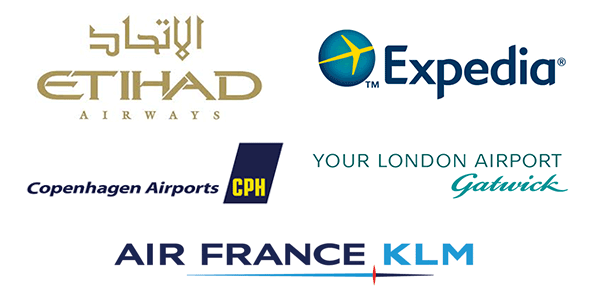 We are delighted to announce that senior speakers from Etihad Airways, Expedia, Copenhagen Airports and Air France-KLM have joined the growing list of confirmed speakers for FTE Europe 2015, which will take place in London from 2-4 February 2015. Meanwhile, Gatwick Airport has this week signed-up as an official event partner, and the airport's CEO, Stewart Wingate, will deliver a keynote address.
The senior industry figures confirmed to speak in the last week include:
Stewart Wingate, CEO, Gatwick Airport
Andy Washington, Managing Director UK and Ireland, Expedia
Thomas Hoff Andersson, Director Airport Optimisation, Copenhagen Airports
Aubrey Tiedt, Vice President Guest Services, Etihad Airways
Manuel van Lijf, Manager Stategic Marketing, Air France-KLM
They join speakers from the likes of Virgin Atlantic, Heathrow Airport, Ryanair, Norwegian, London Stansted Airport, Lufthansa, Munich Airport, Swedavia, London City Airport and United Airlines in confirming their participation at the event.
The full FTE Europe 2015 agenda will be launched during the week commencing 10 November, so stay tuned for further details!