Future Travel Experience Asia 2014, which will take place in Kuala Lumpur from 1-3 December, will feature an extensive exhibition of the very latest systems, technologies and services that have been developed to help improve the passenger experience. In the first instalment of our exhibition preview, we highlight what delegates can expect to see from Access IS, Boon Edam, Custom, Damarel Systems, Gunnebo, ICTS Europe, IER, Kaba and Maxworth Systems.
Access IS (Stand 26)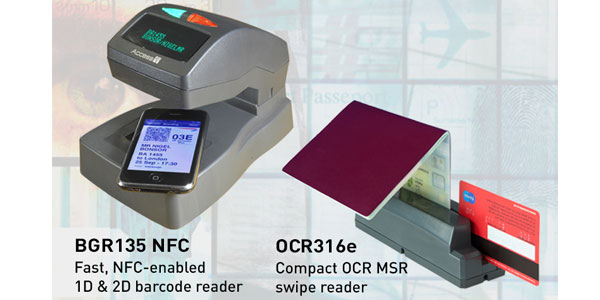 Access IS will be showcasing its innovative data capture solutions for desktop and self-service airport applications worldwide. The comprehensive range includes integrated passport-reading devices, BGRs with NFC capability, passport, ID card and 2D barcode readers for kiosks, and the integration of passport and credit card reading devices with tablets and mobile PCs. This year the company will be highlighting three new products:
OCR316e USB OCR MSR Reader – This compact and robust device quickly and reliably reads passports, ID cards, FQTV and credit cards. The optimised track length, single slot and improved swipe speed ensures that documents are read consistently and accurately. The OCR316e can be attached to a wide range of tablets, keyboards and monitors, or act as a standalone device – when counter space is at a premium.
BGR135 NFC Boarding Gate Reader – This is a fast, intelligent, face-up, desktop boarding gate reader with NFC capability. As well as instantly processing contactless media, it is capable of reading barcodes from both paper tickets to those displayed on smartphones and tablets.
OCR601RF MRZ & RFID Document Reader – This highly intuitive reader requires no swiping of the document as passports and ID cards are simply inserted in the slot guide for a rapid read. The device's optional RFID functionality also simultaneously decodes e-passports and contactless smart cards.
For more information, visit: www.access-is.com
Boon Edam (Stand 30)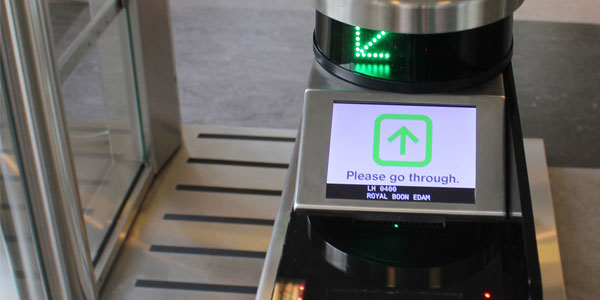 Boon Edam will be exhibiting its Airport Swinglane self-service security lane, which combines proven technology with an adaptable add-on. Depending on the type of reader integrated within the lane it can be used in a variety of applications including secure pre-check or a safe boarding process. As the Airport Swinglane can be integrated with a variety of reader types, including, but not limited to NFC, biometrics and 2D barcode readers, a suitable solution for the processes in your airport is always available.
Optimising the passenger experience is key to the operation of any airport. As passengers appreciate being able to take control of their own processes, self-service can be a big support in your efforts in this direction. However, every airport is unique and the processes are always slightly different. It is therefore important to ensure the self-service solutions you introduce meet the specific requirements of your airport.
Boon Edam has a long heritage in working together with airports to optimise processes. Together with you, the company determines the requirements and helps you meet them with full service secured entry solutions that can be customised to blend in perfectly with your airport environment.
To learn more, visit www.boonedam.com/airports
Custom (Stand 39)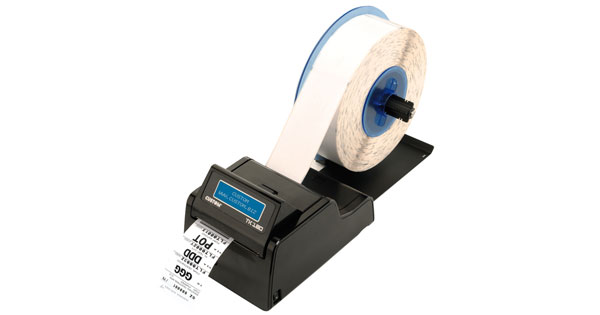 Custom offers a wide range of ticketing printers for the air transportation industry, including printers for boarding passes, bag tags, RFID printers/encoders, self-service and info kiosks, many of which will be on show in Kuala Lumpur.
In addition to supplying the technology, Custom's dedicated partners will assist in software integration, guaranteeing compatibility with all software platforms in use in the ticketing sector. With 22 years experience in all possible tough environments applied to the airport industry,  the company can supply innovative process in scanning pre-printed barcodes on boarding pass, heavy-duty printer for bag tag and boarding pass and very fast printing process.
The Custom Triple Bin, which is used in desktop and self-service Custom printers, allows customers to manage three different types of tickets. Custom will also present the new TK180, the smallest ATB and BTP AEA CUTE and CUPPS version combined printer with excellent reliability specially designed for check-in desks where the counter space is a major issue. The TK180 printer can handle legacy ATB1 tickets as well as receipt paper roll, and bag tag support is provided by the optional roll holder.
For more information, visit: www.custom.biz
Damarel Systems (Stand 36)
At FTE Asia 2014, Damarel Systems will be highlighting the latest in passenger and ground handling software, including B-DCS, its back-up DCS solution. With increased dependence on fewer Departure Control Systems, disaster recovery is a very hot topic right now for airports and airlines, as well as the ground handlers who support them.
Damarel can help you enjoy peace of mind knowing you have a reliable business continuity solution that will keep your operation moving with no fuss and minimal training for your staff. Better still, you can avoid the visible and hidden costs of a primary DCS failure. Penalties, delays, lost revenue and bad press soon add up, so make sure you keep running smoothly.
That's not all; Damarel can also advise you on a host of other issues and systems. Vanguard (security system) is incredible value for smaller airports and Embark (e-gate compatible boarding with mobile version) now supports self-service operations. Its ever-popular low-cost L-DCS will also be on show. New integration modules to the Timatic AutoCheck service from IATA and the Navitaire New Skies reservation system give users of L-DCS more convenience and efficiency than ever before.
For more information, visit: www.damarel.com
Gunnebo (Stand 28)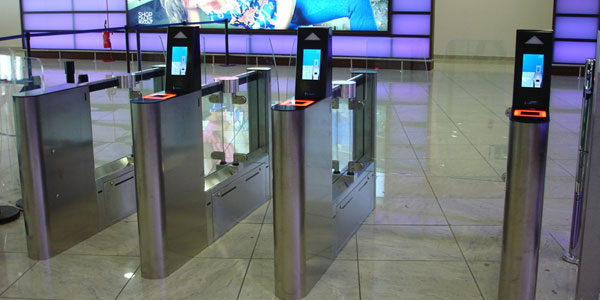 Gunnebo, a global provider of security products, is able to draw upon years of experience in product development and technological advancement of security solutions for any environment, and will be sharing its expertise in the FTE Asia 2014 exhibition. The company offers airport security solutions that combine security with speed and reliability and simplify passenger travel by ensuring reliable, trouble-free interaction with security staff and security systems at all times.
Gunnebo's airport solutions include pre-security, boarding, immigration and anti-return gates providing automated passenger detection systems with sophisticated identification tools including 2D barcode and biometric scanners. Gunnebo can provide solutions to meet the challenges faced by airports including reducing passenger queuing time by managing queues and processing passengers faster through the airport to airside stress-free. The company's automated processes can free up airport staff to focus on customer care and provide fast and efficient movement of passengers without compromising the strictest security demands.
Gunnebo's efficient passenger processing solutions offer: Modular design with endless design options – adaptable to specific requirements; the latest ergonomic features and pax processes; optimised space utilisation; easy common use integrations; proven reliability for lowest cost of ownership and ROI; secure and safe detection; and seamless pax flow with high throughput.
For more information, visit: www.gunnebo.com
ICTS Europe Systems (Stand 14)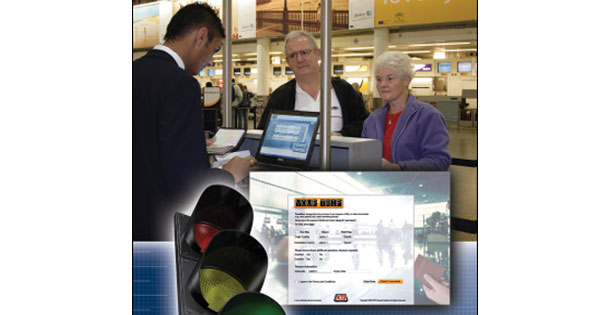 Based in London, ICTS Europe Systems offers a complete range of technological solutions in the area of aviation security, immigration, training and security management. As part of the ICTS Europe Group, covering 82 airports in Europe and 12,000 staff, ICTS Europe Systems can demonstrate an unrivalled knowledge of the aviation market and face with confidence current and future challenges in the aviation sector by combining advanced technological resources with expert and experienced people.
The company has first-hand understanding of the specialised needs of the market, enabling them to create tailor-made, security solutions that work as well in practice as on paper. Among the main products being promoted in Kuala Lumpur will be: TravelDoc, a travel document verification (Visa); Eagle – leading Computer-Based Training for the aviation security sector; and SmartQ – Boarding Pass Verification & Passenger Flow Management.
For more information, visit: www.ictseuropesystems.com
IER (Stand 21)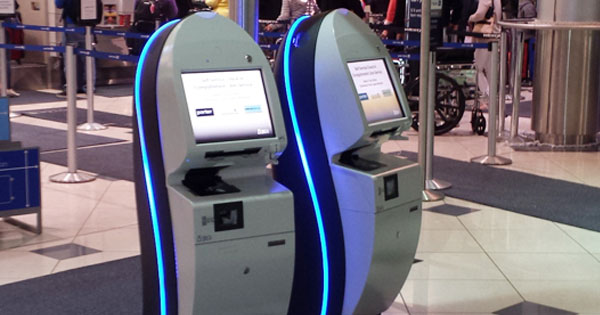 IER, a French subsidiary of Bolloré Group operating worldwide, is an industrial designer of solutions that improve the flow of goods and people, and will be showcasing its solutions in the FTE Asia 2014 exhibition. In the air transportation industry, IER provides airport operators and airlines with the most relevant solutions from check-in to boarding based on exclusive hardware, software and services, helping them reduce their cost structure and increase their revenues while enhancing the passenger perception of the total customer service provided.
IER is a unique worldwide specialist with a presence on the market of over 50 years with unmatched experience and know-how in the world of passenger processing with innovation and process in mind. IER also promotes co-innovation and co-development to create deep relationships with its customers in order to develop coherent and valuable innovations that feature incrementally evolving new passengers processing products, solutions and new services.
For more information, visit: www.ier.com
Kaba (Stand 37)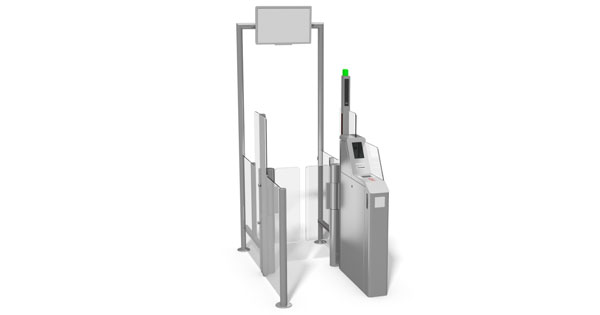 In Kuala Lumpur, Kaba will be presenting Argus HSB-M03, the state-of-the-art solution for automated boarding pass control and automated self-boarding. The gate exhibited is equipped with a neatly integrated face recognition system, a barcode scanner for validity check of the boarding pass and a device for issue of a receipt. It is connected to a registration kiosk, demonstrating the complete process of check-in and self-boarding. Via kiosk registration and biometric validation at the gate the passenger may board most conveniently while the identity is perfectly verified.
Kaba Gallenschütz GmbH, a subsidiary of the international Kaba group, has longstanding experience in access control solutions for airports. In close contact with responsible parties in airport business a number of products have been developed and adjusted to the actual security needs at airports. Today, one-way corridors, boarding pass control gates and self-boarding gates by Kaba ensure secure, safe and convenient passenger handling. These solutions are employed in many medium and large airports all around the world. More than 1,200 Argus HSB-M03 lanes have been installed to date. Kaba Gallenschütz also provides high-quality security solutions for staff and visitor access, as well as perimeter security.
For more information, visit: www.kaba.com
Maxworth Systems (Stand 7)

Maxworth mobility solutions offer enhanced service to passengers at various touch-points along their journey, delivering real-time, relevant, and value-added information, and personalised services that help build a trusted relationship. FTE Asia delegates will be able to visit the company's stand to find out more from the Maxworth team in Kuala Lumpur.
For more information, visit: www.maxworthsystems.com
Also exhibiting their latest passenger-focused solutions and services at FTE Asia 2014 will be: AirAsia, Rockwell Collins/ARINC Airports, Lincom Solutions, OKI, PrehKeyTec and SITA.