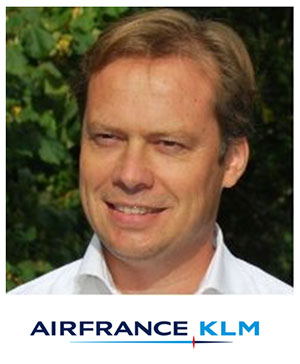 We are delighted to confirm that Air France-KLM's Manager Strategic Marketing, Manuel van Lijf, will deliver one of the 'On the Ground' Opening Keynotes at FTE Europe 2015, which will take place in London from 2-4 February.
Manuel has been heavily involved in the development of an innovative single passenger token that makes use of facial recognition technology at Aruba Airport and he will share KLM's latest findings relating to this project, as well as the latest developments regarding the creation of a permanent bag tag.
Also delivering keynote addresses at FTE Europe 2015 will be senior figures from the likes of Virgin Atlantic, Heathrow Airport, Lufthansa, London Stansted Airport, Ryanair, London City Airport, Gatwick Airport and Thomson Airways.
» View the full FTE Europe 'On the Ground' agenda