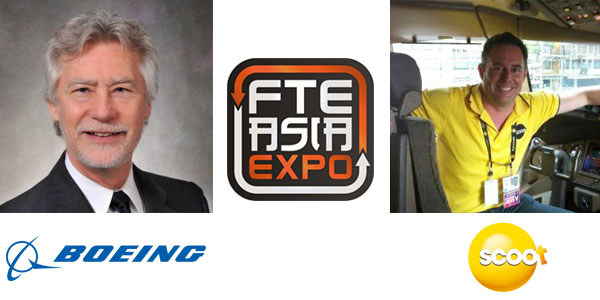 We are delighted to announce that Blake Emery, Director, Differentiation Strategy, Boeing Commercial Airplanes, and Steven Greenway, Head of Commercial, Scoot have both confirmed that they will participate in the 'Up in the Air' conference at FTE Asia EXPO 2015, which will take place in Singapore from 17th-19th November 2015.
Both will take part in a session entitled: 'Progressive in-flight differentiation strategies by cabin class'. Blake Emery will chair the session, while Steven Greenway will deliver a presentation outlining how Scoot defined a business case for, and delivered, its low-cost business class product, ScootBiz.
FTE Asia EXPO 2015 will host the 'Up in the Air' and 'On the Ground' conference streams, an exciting social and networking programme and the biggest passenger experience expo ever staged in Asia. The full conference programme will be released in the coming weeks.
» More information on FTE Asia EXPO 2015
» Register to attend FTE Asia EXPO 2015