Future Travel Experience Europe 2016, which will take place at the RAI Amsterdam from 25-26 April 2016, is Europe's only end-to-end passenger experience event and provides an unrivalled platform for all air transport industry stakeholders to collaborate closely to prepare for the technologies and trends that will shape tomorrow's travel experience. Ranging from permanent electronic bag tags and new self-service solutions to pioneering portable IFE products, the exhibition will cover the entire end-to-end passenger journey. Here's an A-Z preview of what you can expect from each of the exhibitors.
AirFi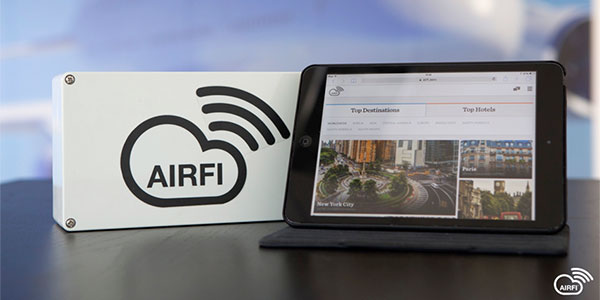 Experience the world's most portable IFE and ancillary sales solution. Showcasing for the first time at FTE Europe will be the 3D moving map, DRM streaming, payment solutions and the newest AirFi version, "Venus". The AirFi Box is a compact, portable, battery-powered and self-scaling Wi-Fi network, not in any way connected to the aircraft. The AirFi Box is designed to be integrated into existing airline logistics and suitable to create an alternative to inflight entertainment for all flights. The AirFi Platform provides passengers a large range of options when they connect their own tablets or smartphones to the network: order tax-free or catering products during the entire flight, play (multiplayer) games with other passengers, on-board chat, read destination information, enrol in airline loyalty programmes or report faulty seats.
Arora Engineers, Inc.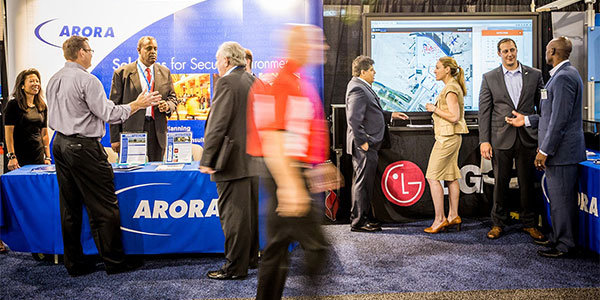 Visit Arora's booth to learn about the latest in Indoor GIS technology for passenger analytics, asset tracking, and mobile positioning and wayfinding. Airports and their retail partners can use it to increase sales and drive loyalty, improve passenger service, take mobile wayfinding to the next level, and collect useful and actionable customer analytics to enhance non-aeronautical revenues. This technology also provides valuable data that airports can use to better manage their facilities, improve security and emergency response, streamline maintenance and asset management.
AviaVox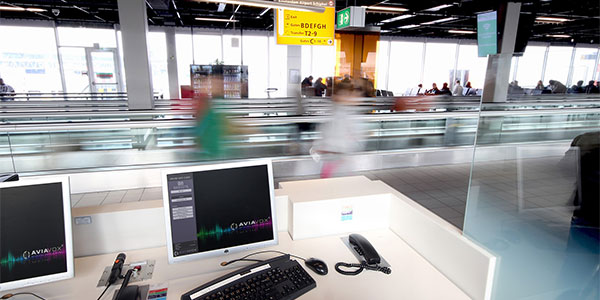 AviaVox specialises in Intelligent Automatic Announcement Systems for airports. The company has developed a "state-of-the-art" phoneme technology that actually makes a computer speak. AviaVox has intensively studied the information needs of passengers, airports and airlines. As a result the company has structured its automatic announcements such that it supports the efficiency of passenger flow. The basic system can be extended by a number of options, addressing the main information needs at airports.
BAGTAG
Get introduced to BAGTAG – a sustainable solution that will change the way we travel with luggage. BAGTAG has been designed to replace the traditional paper bag tag and survive harsh conditions. BAGTAG works with any airline connected to its secure cloud-based platform and has no impact on airport infrastructure. BAGTAG is a turnkey solution that allows passengers to breeze through the airport and save precious time. Passengers can check-in their luggage from anywhere and drop-off their luggage at the airport in less than 10 seconds. BAGTAG improves operational efficiency and reduces lost luggage.
Boon Edam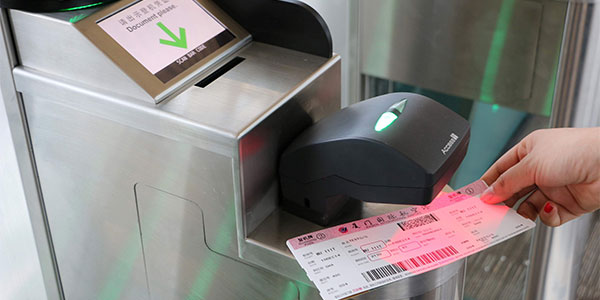 Lack of control is one of the most important root causes of stress, and for this reason one of the most stressful places is an airport. From the moment they arrive at the airport, passengers feel they are going from one queue to the next with little control over the length of the queue or the process. Boon Edam self-service boarding gates and pre-screening security lanes help reduce these stress levels by giving back control to the passenger. Visit Boon Edam to learn more about how these solutions can be adapted to the unique requirements in your airport.

Delft University of Technology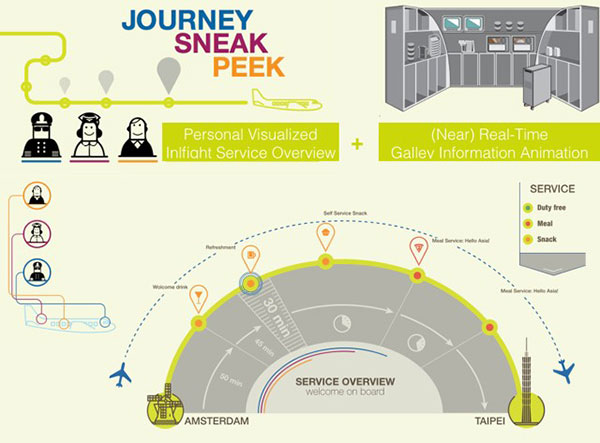 Delft University of Technology is one of the three universities of technology in the Netherlands. Its faculty of Industrial Design Engineering (with 2,000 design students) brings in the design perspective within the aviation industry. Thety focus on the passenger experience in order to create a seamless passenger journey.
 The stand will showcase an overview of projects done by students and staff, combining several contexts and activities, such as mobility before flying, airports and airlines (including all the internal elements, like inflight services), customs, commercial parties as well as the suppliers that enable the entire process.
DSG Bagdrop AS (Part of the Materna Group)
Self-service is a key trend of today's air travel. DSG Bagdrop's goal is to offer a great passenger experience that will also benefit airports and airlines. DSG, together with Materna, aims to constantly develop new products that are business-efficient and user-friendly. The company provides a complete range of services for automated passenger handling to airlines and airports – covering everything from kiosk check-in, self-bag drop unit, secure access and self-boarding gates. These include software implementations as well as service delivery and maintenance. All its solutions are available as dedicated customer or common use services.
Eezeetags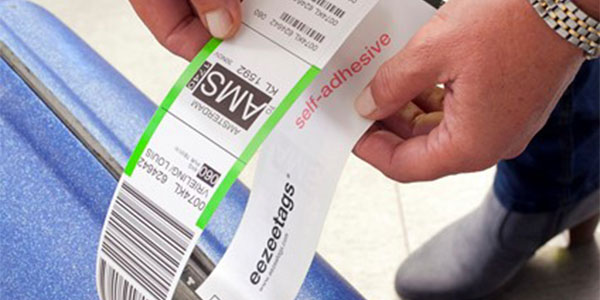 Eezeetags will showcase its easy to use self-tagging bag tag. eezeetags are bag tags specially designed for self-service bag drop operations.
 eezeetags have a magic adhesive that does not stick to bags, clothes, children or floors.
 eezeetags need no pulling away from any backing paper, so it creates no waste at the point of tagging. 
eezeetags can't be tagged in the wrong way, because they simply do not stick. eezeetags help create a seamless travel experience to keep your passengers smiling. And in the end the whole process benefits with a positive ROI.
Immfly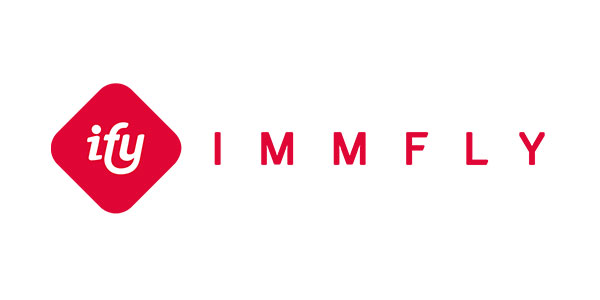 Immfly, being an inflight digital solution and the first of its kind to be profitable in the European market, provides airlines with an opportunity to revolutionise the passengers' travel experience. Immfly has developed an in-flight channel that offers passengers entertainment content and services on board with unique monetisation capabilities through a strong integration with airlines' strategy. The company aims to create new ancillary streams and increase NPS improving their service. Its vision is to be the preferred monetisation service platform for the travel industry, reaching 100MM yearly connected on board passengers by 2018.
INTOS Aureco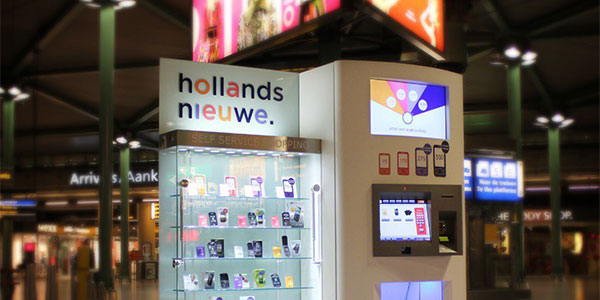 INTOS Aureco, Dutch-based and well-known provider of airport interior solutions, is proud to present the Smallest Airport Shop in the world at FTE Europe in Amsterdam. This high tech automated retail kiosk excels in design, space efficiency, functionality, and is fun to use, making even the smallest space at the airport suitable for retail. Combined with excellent KPIs and interesting business models you don't want to miss the opportunity to experience the vending kiosk yourself.

Kaba Gallenschütz GmbH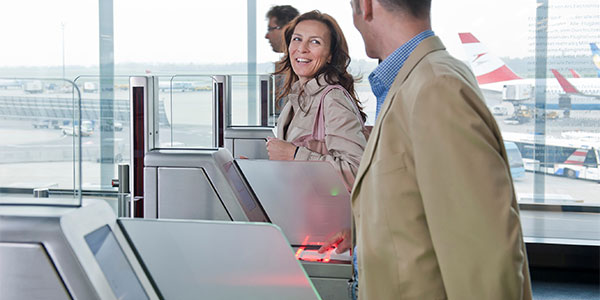 Kaba demonstrates the complete end-to-end passenger process from initial enrolment to final boarding. On display will be the state-of-the-art solution for self-boarding and boarding pass control Argus HSB-M03, the immigration solution Argus HSB-M08 and a check-in kiosk including a facial recognition enrolment solution. The self-boarding solution Argus HSB-M03 features a face recognition application, a multiple scanning device (2D-barcode, NFC, RFID, and ID documents) for validity check of the boarding token and a printer for issue of a receipt if necessary (e.g. seat changes, upgrades, etc).
KLM Royal Dutch Airlines / Schiphol Group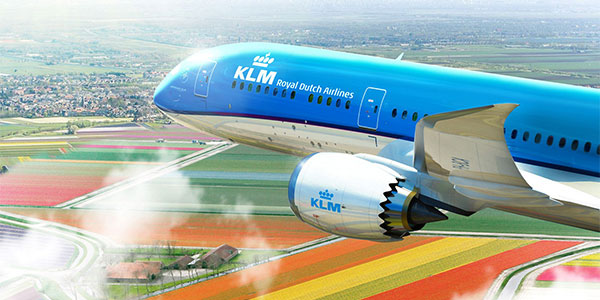 The innovation team at KLM will show projects that were launched in the past years, including:
Happy Flow: the world's first biometric passenger airport departure process;
Robot Spencer: the friendly passenger assistant;
Smart Boarding: how to board passengers 30% faster with a smart algorithm;
Boeing 787 Dreamliner virtual reality app;
KLM Schiphol virtual reality tour;
Bitebird: mobile Wi-Fi hotspot for passengers that gives free access to Air France KLM websites while travelling and only costs local rates when using internet for other purposes.
Leave the bags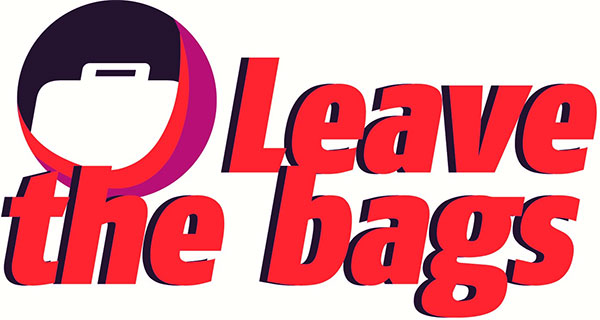 Leave the bags is a new luggage delivery service in Brussels. Airports, airlines, trains and tour operators can offer a high value service to travellers with its same day luggage delivery.
Microsoft Corporation

The travel industry is quickly embracing virtual reality. Travel is certainly one of the fastest moving markets taking a collaborative approach to bring the full potential of this technology to life. There are many different expressions of virtual reality today that have huge implications for how we will engage in travel into the future. This year at FTE Europe, Microsoft is excited to showcase immersive digital engagement experiences powered by Windows 10 and in partnership with Virgin Atlantic.
Mirabeau

Thinking digitally is in Mirabeau's DNA. Since 2001, market leaders who depend on the Internet have relied on Mirabeau to develop their online platforms, so they can offer millions of customers a smooth digital experience and a hassle-free way to find what they're looking for. You want to provide your customers with the best digital experience possible. Mirabeau has the know-how to deliver this. They connect relevant data from varied systems and analyse it from a business perspective. Your customers are online anywhere and at any time, so Mirabeau creates a complete platform to suit their needs. The company counts the likes of Air France-KLM, ING and Transavia among its customers. Find out more in Amsterdam.

RIMOWA Electronic Tag (Platinum Sponsor)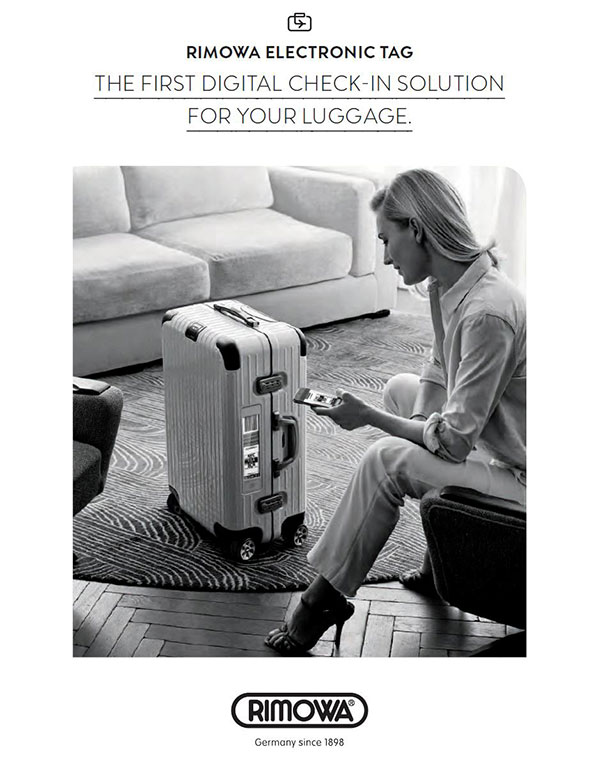 RIMOWA has found a new, revolutionary way to travel in the future: the first fully integrated digital 
luggage solution – RIMOWA Electronic Tag. A technology that will change travelling. This lets 
travellers use their smartphone to check in their suitcase from the comfort of their own home, and
 drop it off within seconds at the airport – without any fuss and time pressure. Experience this revolutionary innovation in many exclusive RIMOWA models: TOPAS STEALTH / TOPAS TITANIUM / TOPAS / ONYX / SALSA / SALSA DELUXE / BOSSA NOVA / LIMBO. Find out more in the FTE Europe 2016 exhibition.
Rockwell Collins (Gold Sponsor)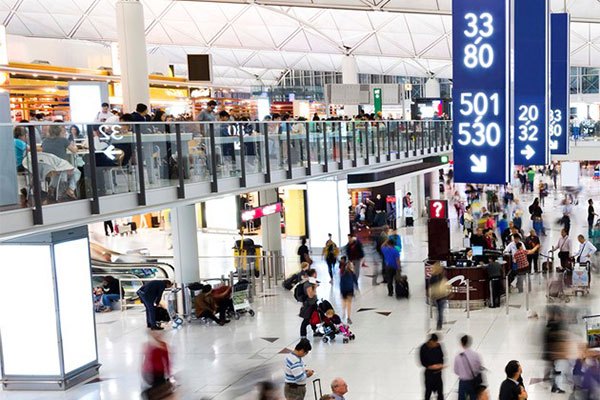 Keeping passengers moving, keeping operations flowing. In today's fast-paced travel environment, Rockwell Collins' ARINC airport systems keep passengers moving every step of the way. Its expertise is second to none, from passenger processing, baggage handling and flight information displays to fully integrated systems that make use of state-of-the-art technology like biometrics and cloud computing. Rockwell Collins is helping airports change how passengers travel. So you can serve your customers better, faster and more efficiently than ever before.
Roomstorm

Save your brand with instant access to extra hotel rooms. Protect your brand during flight delays and cancellations. Save threatened customer relationships and recover millions of dollars of lost revenue. Find out more on the Roomstorm stand.
Scarabee Aviation Group (Platinum Sponsor)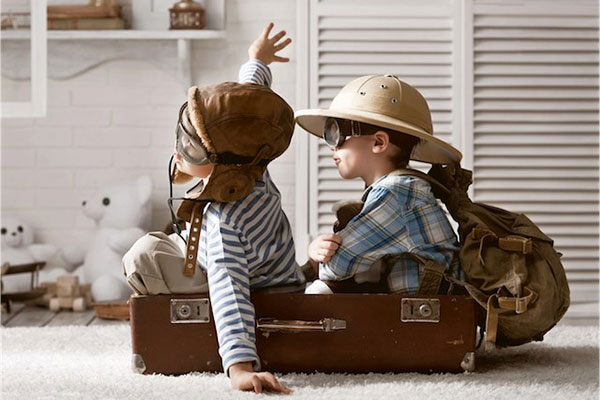 Today's airports don't just handle people and baggage – they handle passengers' expectations. It's no longer enough to get passengers from A to B. You need a sound process that ensures a comfortable, easy travel experience every time. Scarabee gets to the heart of potential frustrations. By providing complete solutions based on an integrated approach and supporting technologies, Scarabee enables airport management, airlines and stakeholders to convert the existing frustrations of travelling into opportunities that exceed expectations.
SITA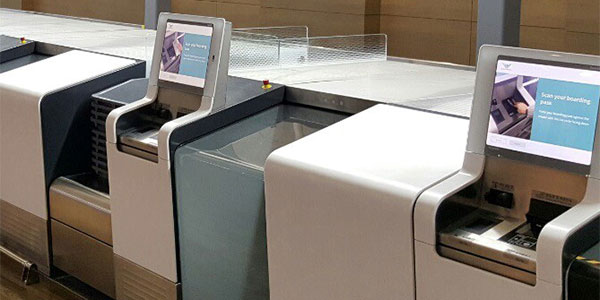 SITA works hand-in-hand with airports all over the world to get the most out of emerging technologies; to create the best passenger experience, to provide agile and shared infrastructure, and to help airports better anticipate and manage disruption. That's why its forward-thinking approach is so highly valued – SITA can help your airport deliver results today while keeping an eye on the future. At FTE Europe 2016, SITA will showcase its SMART Solutions. These technologies are proven to help airports seamlessly integrate processes, and simplify operations. The result? Greater focus on the core business goals of increasing passenger satisfaction and profitability. The SITA team will be delighted to demonstrate and discuss its SMART Solutions, including the new Whole Journey Identity Management and Self BagDrop capabilities.
Vanderlande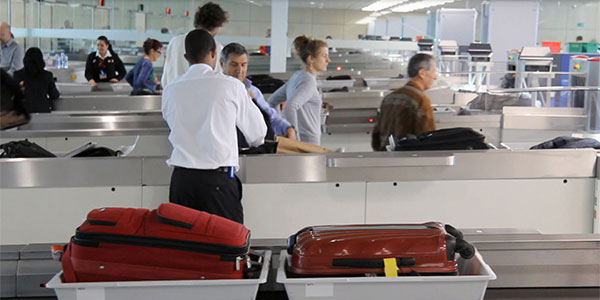 Vanderlande will showcase its total process control concept at FTE Europe, where its latest innovative systems, intelligent software and life-cycle services will be showcased. Passengers expect a stress-free journey, and airports of all sizes must provide self-boarding and self check-in facilities. They must also ensure that all baggage arrives on time at the correct destination, improving the experience and minimising the missed bag rate. This is at the heart of Vanderlande's proposition. Vanderlande helps airports to meet these demands with an innovative range of solutions. For example with SCANNOJET automated passenger checkpoints, the total concept to enhance the passenger's experience.