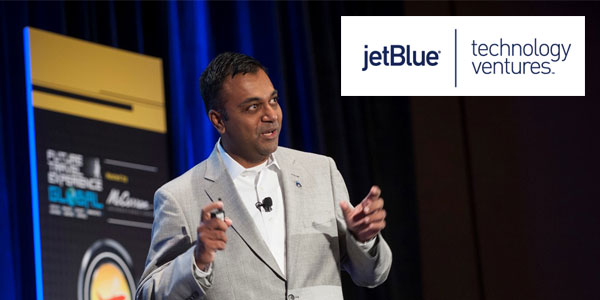 Innovation has been core to JetBlue's success since it operated its first flight back in 2000, and the airline is now shaping the end-to-end travel experience with a new wave of innovation. Many of the technology-centric improvements are being driven by its new subsidiary, JetBlue Technology Ventures, which invests in, incubates and partners with early stage start-ups at the intersection of technology, travel and hospitality.
Eash Sundaram is a Member of the Executive Leadership Team, responsible for JetBlue's innovation hub, systems and technology strategies focused on enhancing the customer and crewmember experience.
We are delighted he has accepted our invitation to deliver a keynote presentation on how JetBlue will keep its edge after firmly establishing itself as a leading carrier with thousands of crewmembers and nearly 100 destinations. This will be the first of a number of exciting Future Travel Experience Global 2016 keynote announcements, as we aim to go one better than last year's keynote hat-trick of Google, Virgin Galactic and Facebook!
Future Travel Experience Global 2016 will take place at the Mandalay Bay Resort, Las Vegas from 7-9 September 2016.