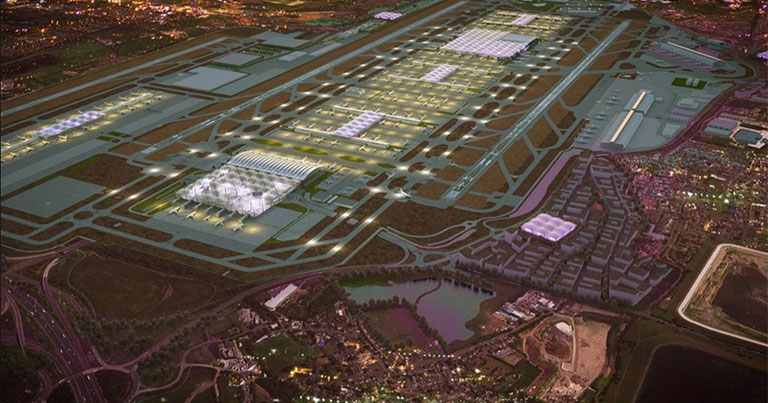 Grimshaw will be tasked with producing the future vision for Heathrow Airport after winning a design competition.
In May, FTE reported that Heathrow Airport was searching for an architectural practice to design a 'hub airport of the future' vision. The airport had narrowed the choice down to Grimshaw, Zaha Hadid Architects, Benoy and HOK, with Grimshaw coming out as the overall winner.
It was chosen for its "visionary concept designs, which pushed the boundary of what an airport could and should be, but also for their unique ideas around how Heathrow could be expanded in a sustainable but affordable way".
A Partner at Grimshaw, Jolyon Brewis, said: "We are passionate about designing a new future for Heathrow Airport. Setting a benchmark for sustainable infrastructure, skilfully integrated with the communities it serves. Heathrow has ambitious plans for the expansion of the airport and we are proud to be selected to help deliver this inspirational vision."
Another Partner, Andrew Thomas, said: "We believe the expansion of Heathrow is vital to maintaining the UK's place within the global economy and we look forward to developing a design that provides an authentic and uniquely British sense of place.
"Our concept will deliver an outstanding passenger experience by building upon the airport's rich history, while also setting a new standard for the future of aviation."