Future Travel Experience Global 2016 is now less than two weeks away and more than 700 travel industry leaders are expected to attend FTE's 11th flagship show in North America. Senior airline and airport executives will once again be in attendance as they continue to search for the best solutions to help them improve efficiency and the end-to-end customer experience. Here is what you can expect from the 40+ exhibitors at FTE Global 2016:
ACCESS IS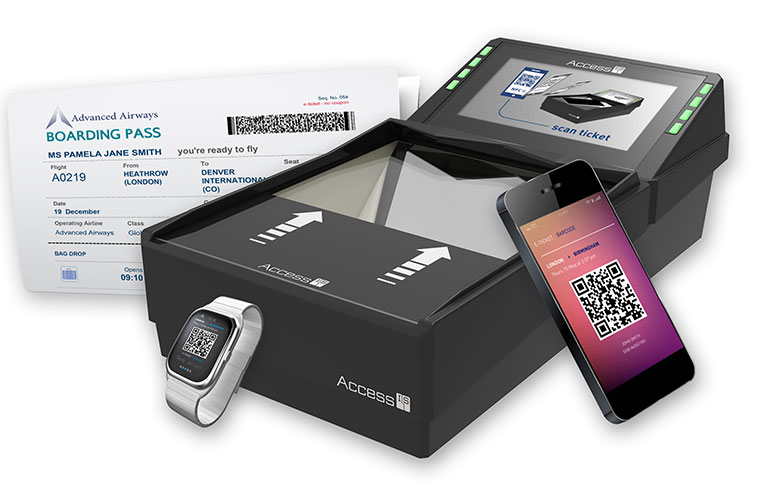 Access IS designs and supplies innovative data capture solutions for desktop and self-service airport applications worldwide. Products include: ATOM® compact OEM passport-reader, Boarding Gate Readers (BGR) with NFC and passport, ID card and 2D barcode OEM readers for kiosk,s and passport/card readers for integration with tablets and mobile PCs. At FTE Global, Access IS will be highlighting its latest BGR750 flatbed boarding gate reader. Already installed at Las Vegas' McCarran International Airport, it's designed to read all 1D/2D barcoded boarding passes (BCBPs) from paper, smartphones and tablets and can, via simple firmware upgrade, have MRZ reading added later.
AirportDigital.com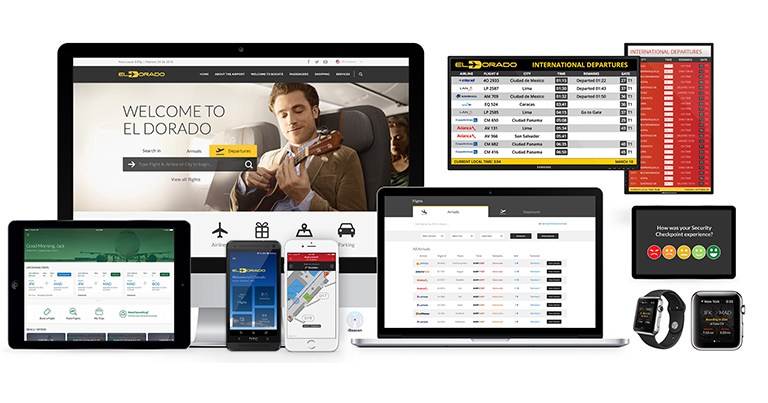 AirportDigital.com creates disruptive digital experiences for airports and airlines to help them grow, create meaningful connections, and deliver amazing passenger experiences. Its solutions offering includes: strategic consulting, website development, mobile app/wearables development, indoor maps/positioning solutions, real-time business intelligence dashboard (based on in-venue surveys), artificial intelligence/bots, social media displays, and cloud flight information display systems (FIDS). 

The company's goal is to provide value to your passengers in every step of their customer journey as well as generate increased revenue for clients. Its beautiful interfaces deliver a content-rich, engaging experience, that your passengers will love.
Airport Consultants Council

The Airport Consultants Council (ACC) is the global trade association that represents private businesses involved in the development and operations of airports and related facilities. ACC is the only association that focuses exclusively on the business interests of firms with airport-related technical expertise. ACC informs its members of new trends while promoting fair competition and procurement practices that protect the industry's bottom line.
Airport Innovation Accelerator & AAAE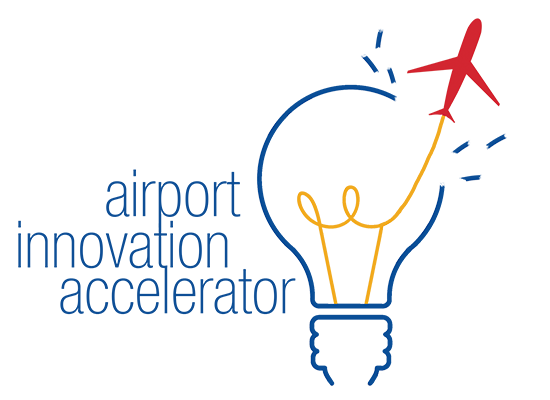 The Airport Innovation Accelerator is where the airports of the future take flight. As a Hub for Innovation in Airports, the Accelerator has direct connection to 5,000 airport executives representing over 800 airports under the American Association of Airport Executives (AAAE). The Accelerator allows airport leaders to work side-by-side with innovative companies, regulators, and other key stakeholders like airlines to recreate airports.
Arora Engineers, Inc.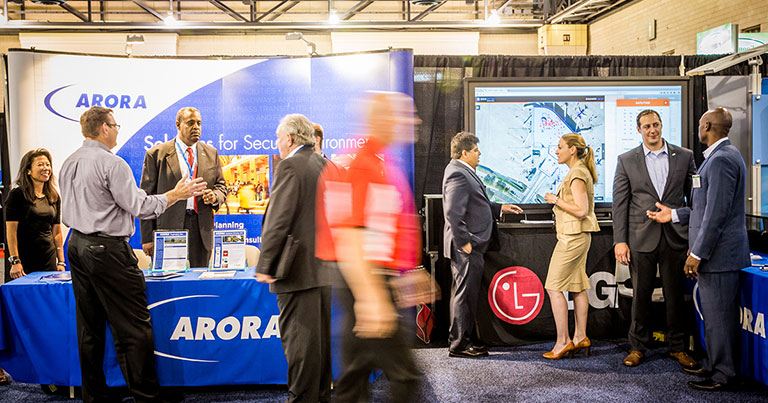 Visit Arora's booth to learn about the latest in Indoor GIS technology for passenger analytics, asset tracking, and mobile positioning and wayfinding. Airports and their retail partners can use it to increase sales and drive loyalty, improve passenger service, take mobile wayfinding to the next level, and collect useful and actionable customer analytics to enhance non-aeronautical revenues. This technology also provides valuable data that airports can use to better manage their facilities, improve security and emergency response, and streamline maintenance and asset management.
BAGTAG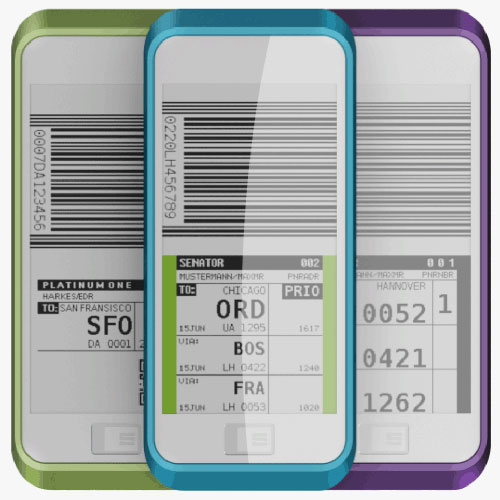 Get introduced to BAGTAG – a sustainable solution that will change the way we travel with luggage. BAGTAG has been designed to replace the traditional paper bag tag and survive harsh conditions. BAGTAG works with any airline connected to its secure cloud-based platform and has no impact on airport infrastructure. BAGTAG is a turnkey solution that allows passengers to breeze through the airport and save precious time. Passengers can check-in their luggage from anywhere and drop-off their luggage at the airport in less than 10 seconds. BAGTAG improves operational efficiency and reduces lost luggage.
Brock Solutions

Brock Solutions is excited to showcase the latest innovations to its quality SmartSuite applications that allow airports and airlines to increase performance while decreasing operational costs. Visit them to talk with their industry experts, experience demos, and learn about our new SmartSuite Enterprise and SmartSuite Business Analytics modules. SmartSuite Enterprise is Brock Solutions' centralised Management Information Solution, storing baggage, passenger, and flight information, from multiple sources, in a central database. The new SmartSuite Business Analytics Tool is a robust module with real-time dashboards and reporting capabilities that allows you turn your data into powerful information.
Custom S.p.A.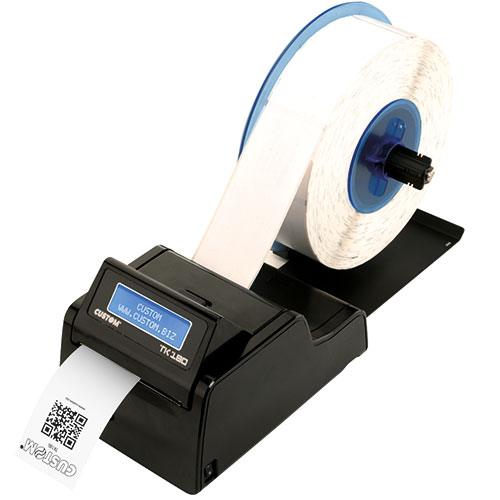 CUSTOM offers a wide range of ticketing solutions for the air transportation industry: printers for boarding passes, bag tags, RFID printers/encoders, self-service and info kiosks; covering worldwide more than 200 airports and guaranteeing technological innovation, Italian design and unique functionalities. At FTE Global, CUSTOM will showcase its TK180 Metallic and Bluetooth new version, the smallest ATB and BTP AEA CUTE and CUPPS version combined printer with excellent reliability, specially designed for check-in desks where the counter space is a major issue. The TK180 printer can handle legacy ATB1 tickets as well as receipt paper roll. Bag tag support is provided by the optional roll holder.
Damarel Systems International Ltd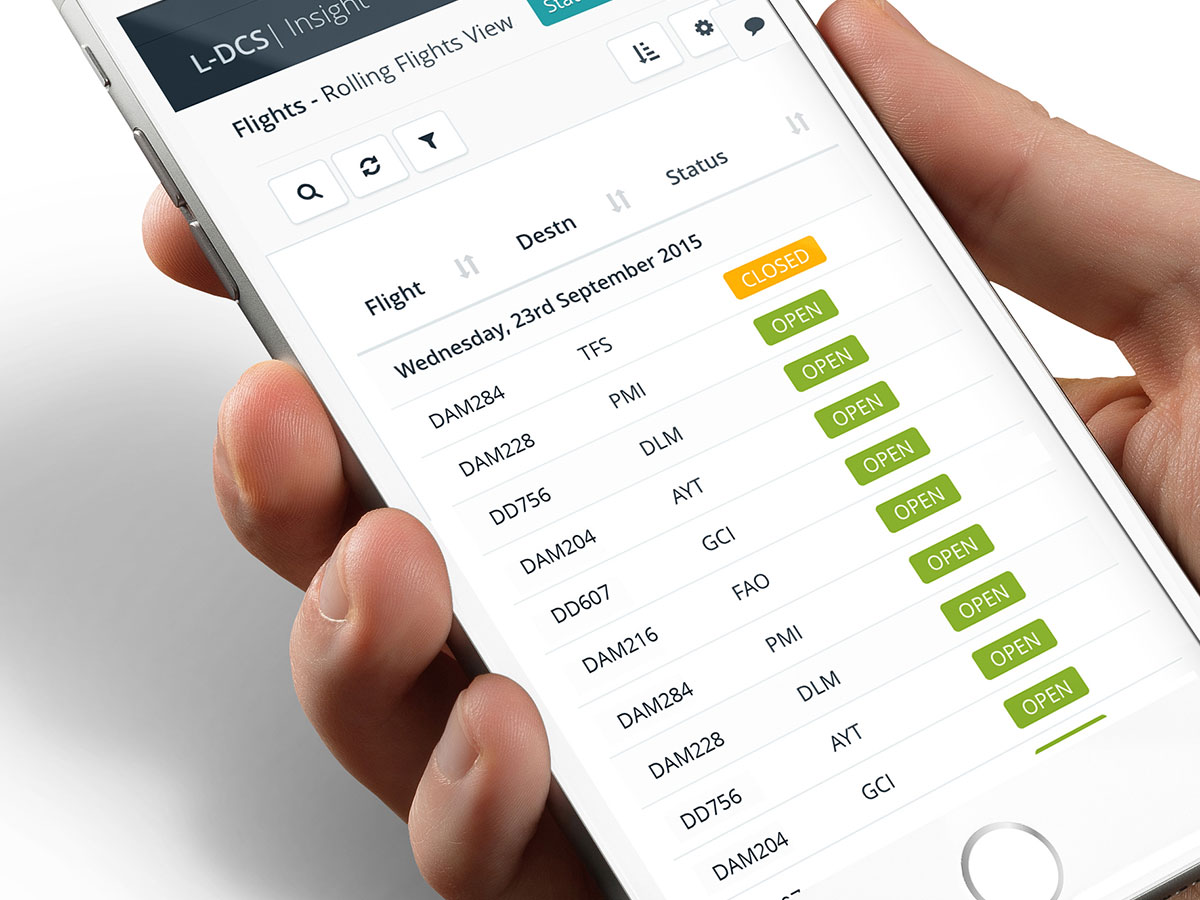 With worldwide installations, Damarel continues to deliver class leading, cost-effective solutions – improving passenger throughput, increasing efficiency and reducing costs. Come and talk to them about the latest in passenger and ground handling software, including the latest version of L-DCS V7.0, and Aura, the affordable Common Use platform for small and medium sized regional airports – both now available as fully hosted systems to save time, space and cost. L-DCS V7.0 has all new productivity features to make your check-in faster and easier than ever, as well as a sleek new user interface. It has the shortest training time for new agents and gets them productive even faster.
 Aura is the most effective way of implementing Common Use and improving available passenger services. You can avoid costly construction and expensive proprietary CUTE/CUPPS systems whilst maximising your airport capacity. Embark, now with Self Boarding Gate support and a new mobile version, supports self-service operations. The B-DCS (Back-up DCS) and LodeStone Weight and Balance will also be on show, as will FiNDnet, the complete software solution for Ground Handler turnaround operations.
DESKO GmbH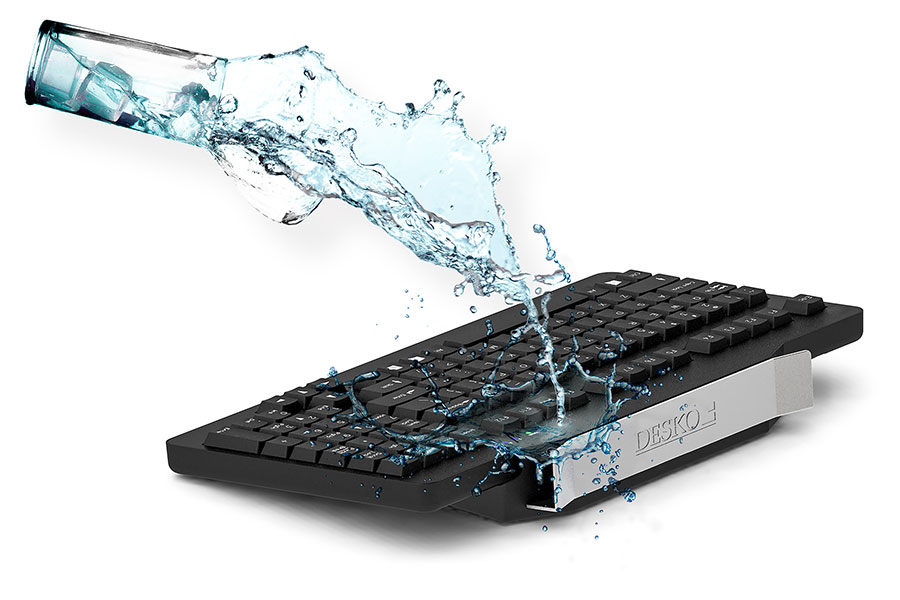 With its wide product range, DESKO offers you the ideal solution for every passenger touch point. DESKO products guarantee a smooth and trouble-free process from check-in to boarding. Brand new water resistant OCR & MSR keyboard: the DESKO NEPTUN chrom combines well-proven DESKO swipe technology with a water and dust resistant surface according to IP54 regulations. That means the entire keyboard, including key caps and swipe slot, withstands water spillage while remaining fully usable. With this unique feature along with a stylish and ergonomic design, NEPTUN chrom sets the new standard for integrated keyboards.
dorma+kaba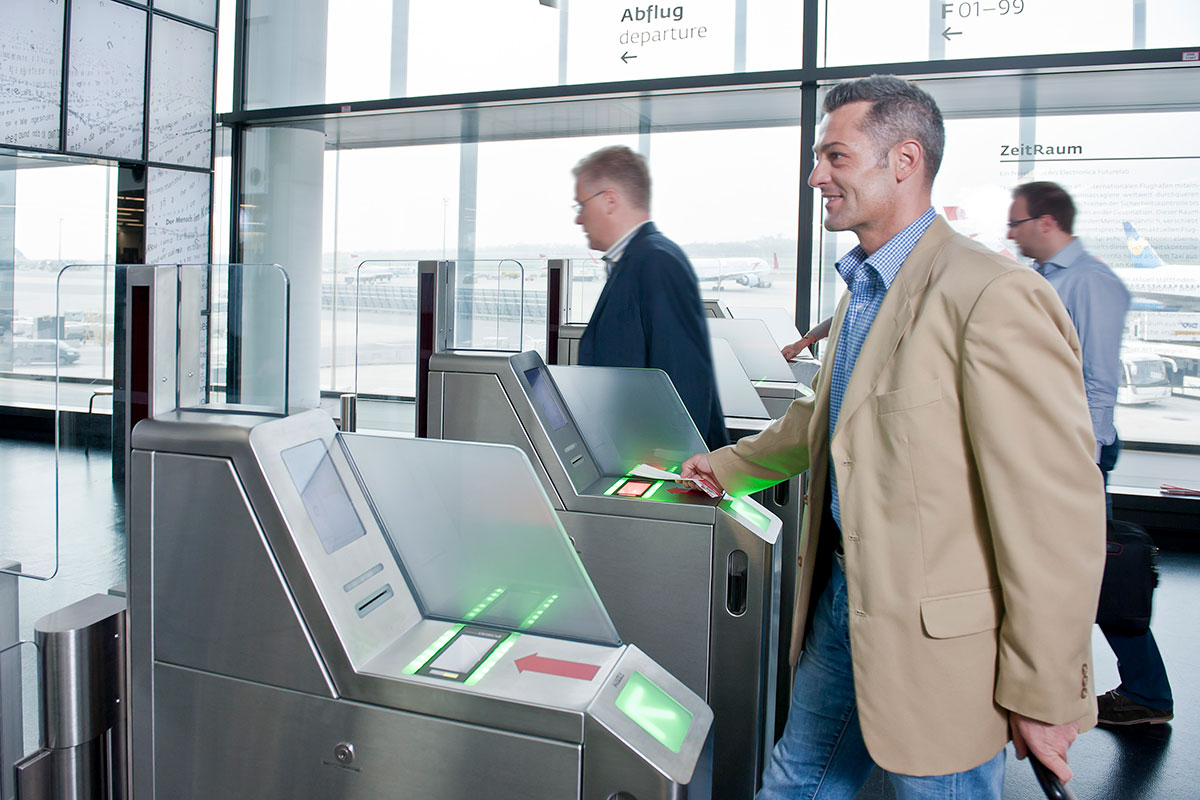 dorma+kaba demonstrates the complete end-to-end passenger process from initial enrolment to final boarding. On display will be the state-of-the-art solution for self-boarding and boarding pass control Argus HSB-M03 and a check-in kiosk including facial recognition enrolment solution. The self-boarding solution Argus HSB-M03 features face recognition application, a multiple scanning device (2D-barcode, NFC, RFID, and ID documents) for validity check of the boarding token and a printer for issue of a receipt if necessary (e.g. seat changes, upgrades, etc.).
eezeetags

Self-service technologies are increasingly prevalent within airports and self-tagging is one initiative that is experiencing a surge in airports globally. All with the same goal: increase terminal capacity, improve the passenger experience, reduce operational costs and optimise passenger revenue. eezeetags can help you achieve that goal.
 eezeetags are bag tags specially designed for self-service bag drop. eezeetags have a magic adhesive that does not stick to bags, clothes, children or floors.
 eezeetags need no pulling away from any backing paper; therefore they create no waste. eezeetags can't be tagged in the wrong way.
 It all adds up to 'Intuitive Tagging'.
 Final result: a positive end-to-end travel experience for the passenger.
Embross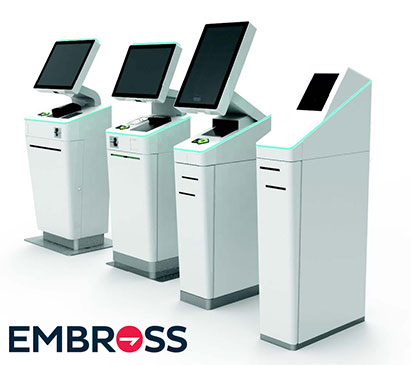 Embross is a dynamic technology company with more than 20 years of experience developing innovative hardware and software solutions for passenger self-service. Its multinational operation has offices in Canada, USA, Australia, Singapore, India and Switzerland. Embross North America, based in Toronto, Canada, provides kiosk design, engineering, fabrication and assembly, support as well as a full software team. Embross' facility in India builds a range of unique composite-designed mobile kiosks. Embross Australia provides software and technical support for its customers in the Asia-Pacific region. In May 2015, Embross acquired IBM's Travel & Transportation kiosk division. Combining the extensive experience and portfolio of the IBM team with the dynamic and progressive Embross culture and product approach, the Embross brand has continued to go from strength to strength.
Epson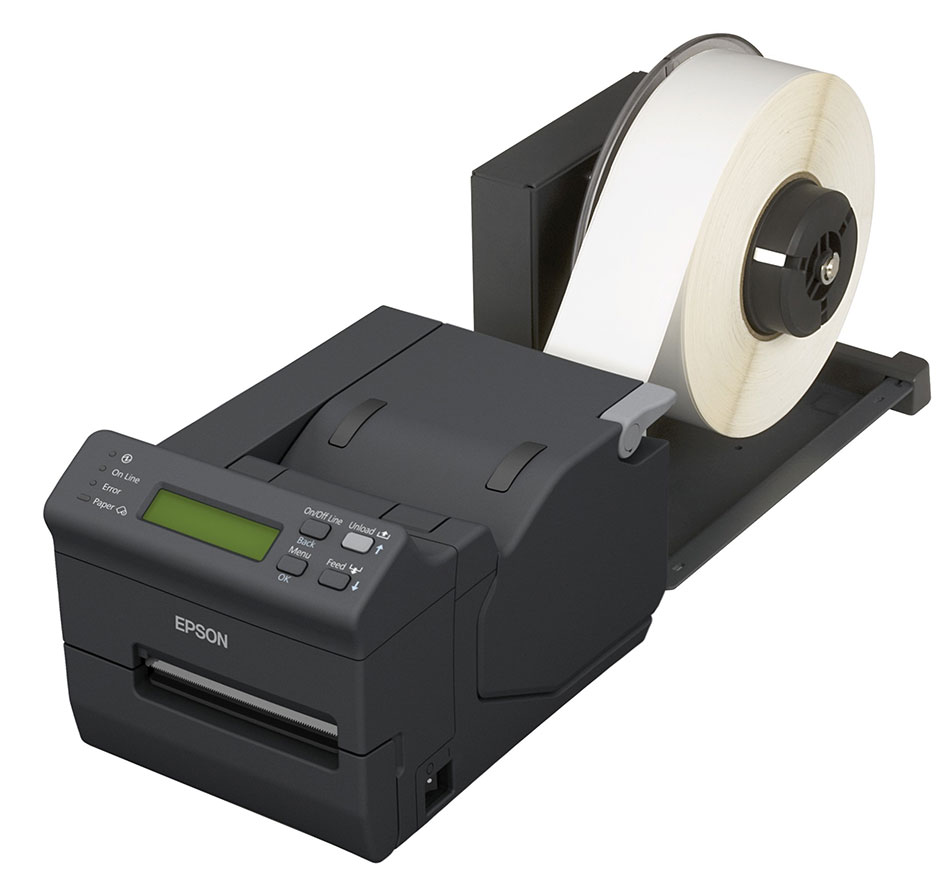 Epson is a leading provider of technology solutions for document management, collaboration, business transactions and commercial printing. Its leading-edge technologies deliver productivity, outstanding results and cost-effective ownership. Epson understands that in today's fast-paced world of business, you need technology that delivers results, works more efficiently and performs when you need it. And, with tighter and tighter budgets, affordability is essential. TM-L500A ATB and BTP Printers help move passengers quickly, efficiently and reliably through check-in and boarding. FX-890A Dot Matrix and M5194 Inkjet Document Printers help airlines and airports reliably and efficiently get flights released from the gate on time.
Four Winds Interactive

After 10 years, 5,000+ clients and over 300,000 screens deployed, FWI's software platform is driving visual communications to millions of people everyday in airports, banks, corporate campuses, professional sports stadiums, hospitals, hotels, casinos, universities, manufacturing facilities and retail stores. FWI's software is known for its advanced functionality – live data, interactivity, wayfinding, dynamic scheduling – that allows customers to deploy many types of applications, to many screens all from a single software platform.
Gemalto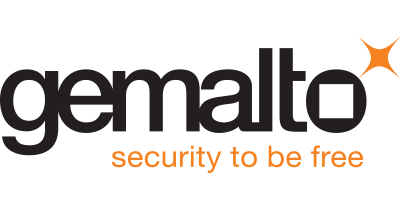 Gemalto (Euronext NL0000400653 GTO) is a global leader in digital security, with 2015 annual revenues of €3.1 billion and customers in over 180 countries. The company brings trust to an increasingly connected world.
 Its technologies and services enable businesses and governments to authenticate identities and protect data so they stay safe and enable services in personal devices, connected objects, the cloud and in between. Gemalto's 14,000+ employees operate out of 118 offices, 45 personalisation and data centres, and 27 research and software development centres located in 49 countries.
Gunnebo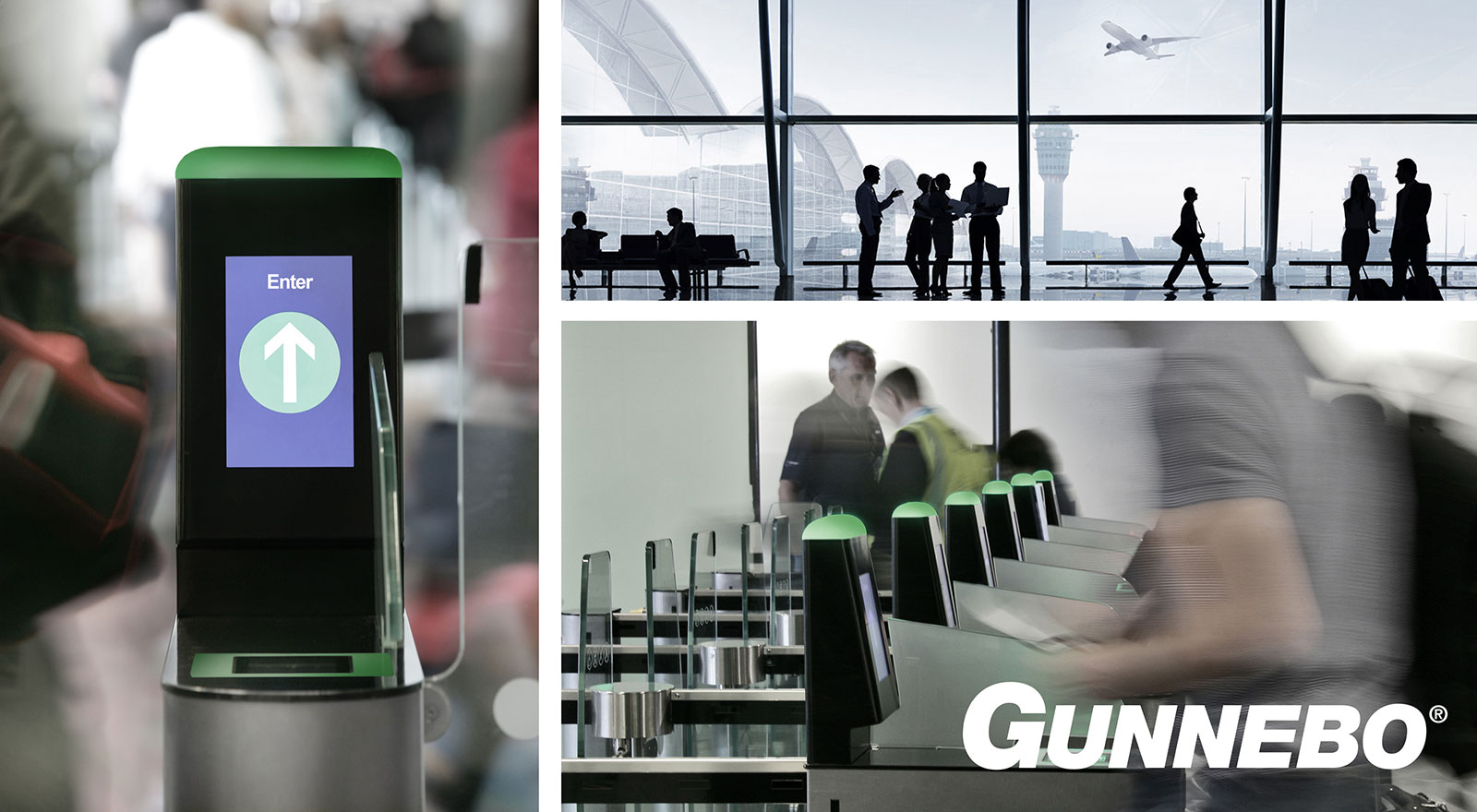 Gunnebo equips airports around the world with passenger flow solutions for pre-security, boarding, lounge access and immigration, which improve the passenger experience by reducing passenger queuing time and providing more efficient passenger flow through passenger-intense touch points of the airport, without compromising even the strictest security demands. Gunnebo's passenger flow management solutions include facial enrolment, paperless boarding, contactless ID check, queue management, biometric verification and zone-boarding applications, all designed to simplify and enhance the passenger experience from landside to airside and back again.
ICM Airport Technics

ICM Airport Technics continues to lead the way with the most comprehensive range of self-service bag drop products. Having processed close to 40 million bags worldwide, ICM is the established global leader in providing airports and airlines with either retro fitted or replacement type self-service bag drop systems. ICM are frontrunners in applying the latest technologies including biometrics to deliver an exceptional customer experience. Singapore Changi Airport, London Heathrow Airport, Air New Zealand and British Airways are among the latest recipients of ICM products.
IER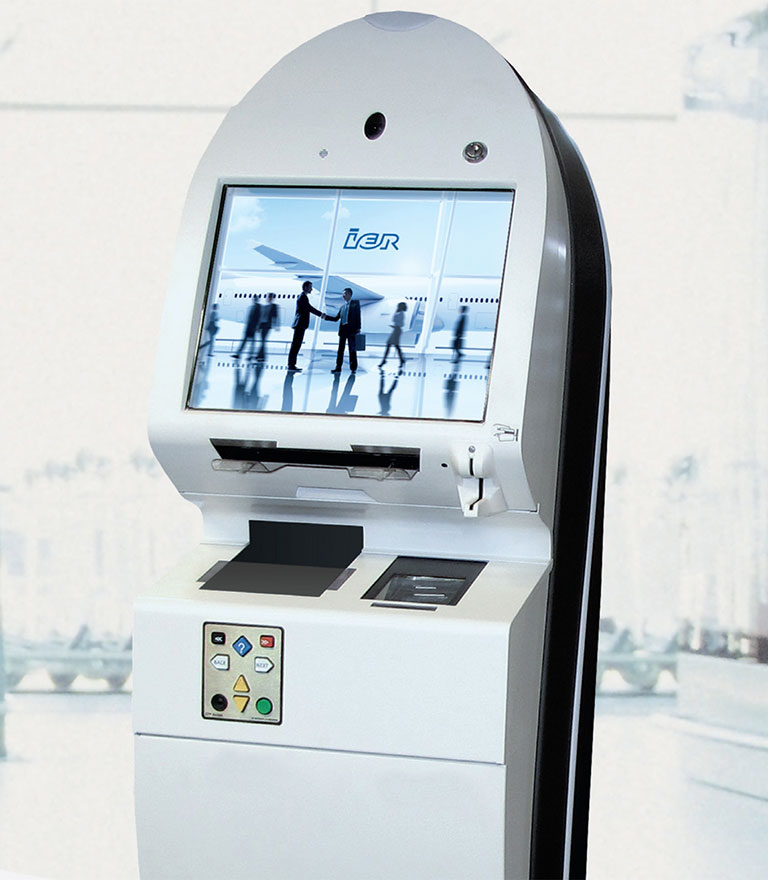 IER delivers to the global aviation industry innovative solutions that enhance the passenger experience and increase airport capacity. Its solutions improve passenger processing from check-in to security, to the boarding gate and customs arrivals. Stop by the IER booth to discover: Passport Control Solutions (APC and MPC); IER 919 High Availability Multi-Service Kiosk; i420 New Compact Boarding Pass and Bag Tag Printer; IER 710 Automated Gate for Security Checks and Boarding; and Customised Bag Drop.
LocusLabs, Inc.
LocusLabs is a leading provider of indoor location solutions. Its location platform includes highly detailed and accurate airport terminal maps, points of interest, and indoor navigation/positioning capabilities using Wi-Fi and BLE-beacon technologies – all accessible via a software development kit (SDK) for incorporation into existing applications. Customers include leading airlines and airports. Use cases include passenger and staff applications on platforms ranging from mobile, web, kiosks, large format interactive screen and inflight entertainment systems. Come and see how airports and travel applications are collaborating to provide a superior travel experience and improve business and operations through location.
Magnetic Autocontrol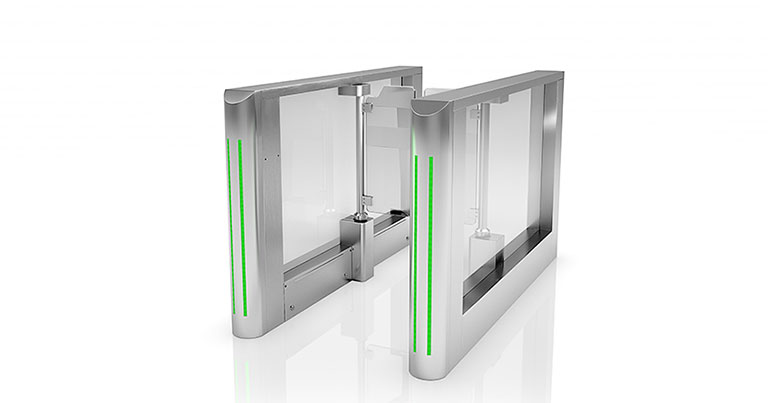 Magnetic Autocontrol specialises in the design, manufacture and commissioning of complete pedestrian flow management solutions for customers around the world. The company has supplied many immigration gates, boarding gates and access gates for airport applications. The company is at FTE Global to showcase its skill and capabilities designing electro-mechanical solutions for pedestrian flow management that combines the highest passenger safety, high traffic throughput rates and the best achievable security. Magnetic Autocontrol has a 25-year history of successfully delivering pedestrian gates, turnstiles and related access control solutions. In addition to pedestrian flow management, the company offers a large variety of market leading vehicle flow solutions including barriers, bollards and gate operators (through both Magnetic Autocontrol and FAAC brands).
Materna ips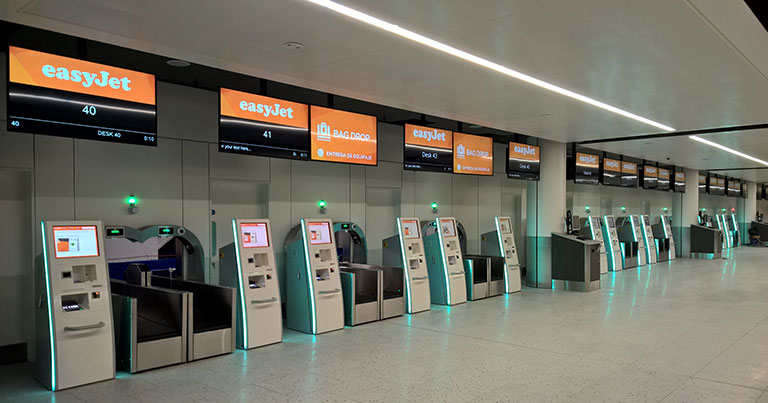 Materna is a leading service provider for automated passenger handling to airlines and airports, covering kiosk check-in and self-bag-drop hardware through to software implementations as well as service delivery and maintenance. These include CUSS and CUPPS-based applications, kiosk check-in, self-bag drop and solutions for secure access and self-boarding. With the largest self-bag drop installations in the world, Materna helps to minimise costs and at the same time to increase efficiency and safety rounded up by payment and biometrics.
 With the Materna and DSG bag drop solutions, Materna provides quick, easy and secure baggage drop-off. Thanks to excellent technology, its solutions can be integrated into existing systems and infrastructures easily.
Parabit Systems, Inc.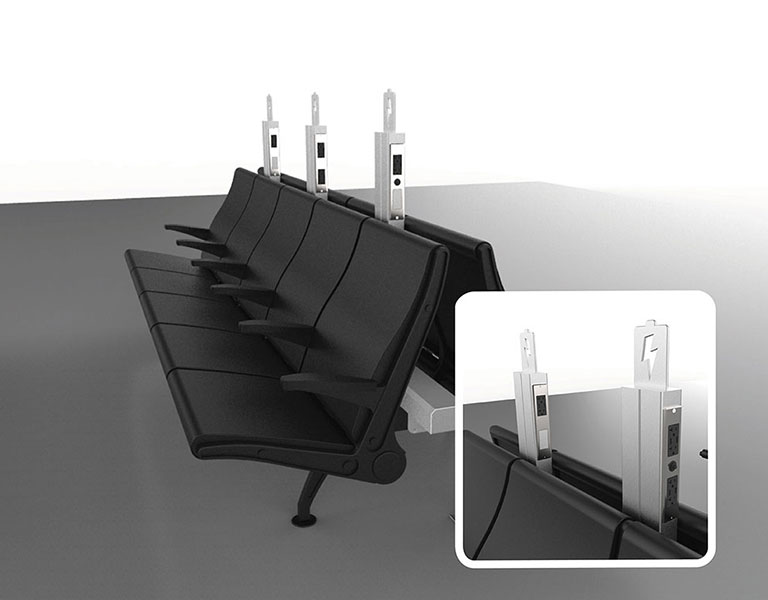 Enhance customer convenience. Are your customers looking for a safe, convenient place to charge? With Parabit Mobile Device Power Sticks, you can satisfy customer demands.
 No more sitting on the floor at the airport, or plugging in behind your bar. While customers charge, you get to show off a brand, advertise, and entertain them with graphics and digital messages. Parabit mobile charging products can be found in over 20 airports around the world, as well as at trade shows, retail stores, hospitals and events.
PrehKeyTec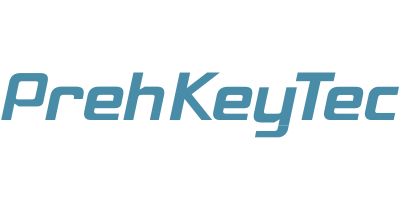 PrehKeyTec is a leading German manufacturer of top quality data input devices. These high quality devices make even the most complex application simple. The robustness of PrehKeyTec's products enhances data input and simplifies operator training, greatly reducing the learning curve for new clerks and cashiers while improving the data input experience and efficiency of users as a whole. The reliability of the company's German manufactured devices has made them the products of choice in a variety of industries worldwide including Retail, Banking, Pharmacy and now airports and airlines. Stop by the PrehKeyTec booth to see the newly designed PKT4000 Multipurpose Scanner.
RIMOWA Electronic Tag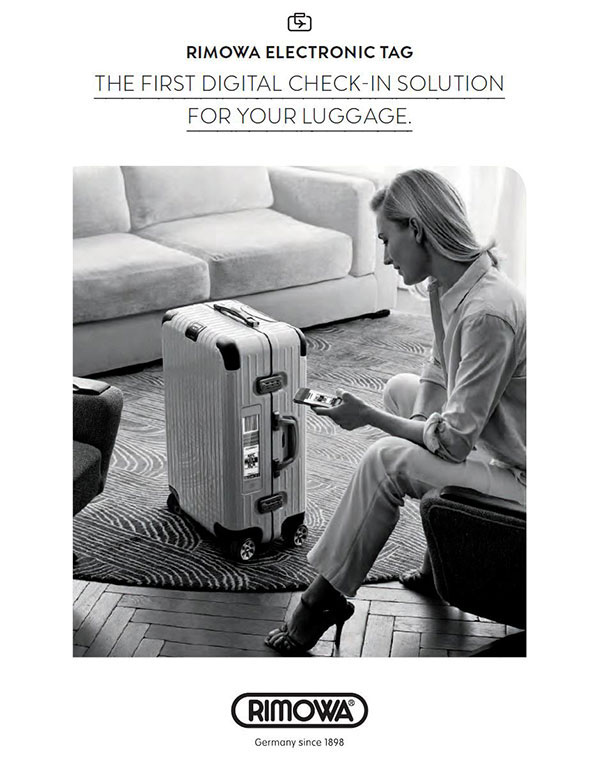 RIMOWA has found a new, revolutionary way to travel in the future: the first fully integrated digital luggage solution – RIMOWA Electronic Tag. A technology that will change travelling. This lets travellers use their smartphone to check in their suitcase from the comfort of their own home, and drop it off within seconds at the airport – without any fuss and time pressure.
Rockwell Collins

Airports, airlines and ground handlers around the globe rely on Rockwell Collins' ARINC integrated airport solutions. The company's products and services are used in over 150 airports worldwide to meet the challenges of growth in the number of air travellers and ever-increasing security measures. Its efficient and cost-effective shared systems feature biometric identity management for use at check-in, security access points and boarding gates, including use with self-boarding gates and common use check-in on tablet devices. Combining an in-depth knowledge of airline IT systems and strong communications network expertise, Rockwell Collins creates integrated solutions for airports of all sizes and with a wide variety of customer profiles.
Scarabee Aviation Group

Today's passengers attempt to do everything online, from booking their tickets and checking in, to registering baggage and booking hotels. This is because when they arrive at the airport they are concerned only with getting through security and boarding as efficiently as possible. Scarabee Aviation Group's airport transformation solutions are designed to do just that, working proactively and interactively with all stakeholders involved in complex airport transition processes – getting to the heart of potential frustrations. The deep understanding of the passenger journey and the revolutionary approach enables Scarabee to create and design premium airport solutions, empowering both airport business and airport experience. Fundamental research into client, passenger and stakeholder needs, when combined with Scarabee's innovative mindset and technological DNA, ensures a future-proof airport transition process with technology at the heart of it all.
SCHOTT North America Inc.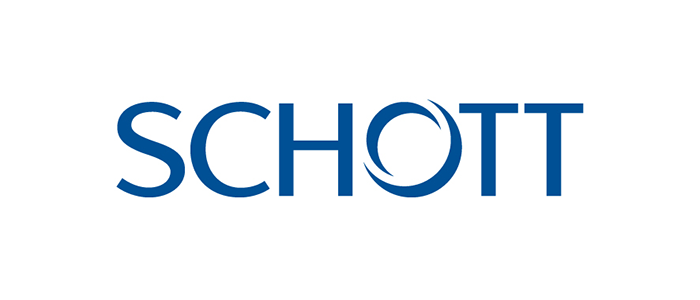 "Perfect Lighting. Perfect Atmosphere" is the motto under which SCHOTT presents the current lighting collection. The unique cabin illumination HelioJet® SpectrumCC puts interiors into its true light with unmatched accuracy and reliability. With HelioStar, cabin ceilings can be turned into a firmament of sparkling spots. HelioLine, the new side-emitting optical fibre solution, enhances toe kick areas, rolling shapes, and even edges for the sake of both design and functionality. As the biggest provider of in-seat reading lights, SCHOTT also offers a broad range of reading light components that are already qualified by major aircraft manufactures. This allows us to customise individual reading light solutions while saving time and money. SCHOTT Aviation is part of the SCHOTT Group. SCHOTT is a leading international technology company in the areas of specialty glass and glass-ceramics. The company has more than 130 years of outstanding development, materials and technology expertise and offers a broad portfolio of high-quality products and intelligent solutions.
Seateroo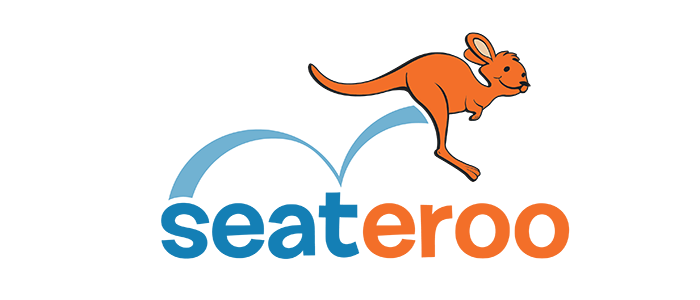 Last minute travellers want the ability to get the seat they want – even on full flights. Airlines are seeking additional revenue opportunities while enhancing passenger loyalty, especially amongst the most profitable travellers. Seateroo is an app that creates a market for airline seat swaps, expanding the ability of passengers to get their desired airline seat either before or after boarding their flight. By partnering with Seateroo, airlines expand their ability to satisfy passengers while creating a new ancillary revenue stream. 
Come and chat with the Seateroo founder and learn about Seateroo's solution for happier air travellers and increased airline profits.
SITA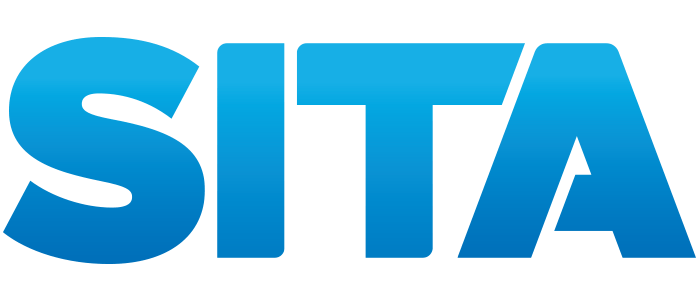 Visit SITA to learn more about the smarter journey now and for the future. SITA is the communications and IT solution provider that transforms air travel through technology for airlines, at airports and on aircraft. Its portfolio covers everything from managed global communications and infrastructure services, to eAircraft, passenger management, baggage, self-service, airport and border management solutions. Owned 100% by more than 400 air transport industry members, SITA has a unique understanding of air transport industry needs and places a strong emphasis on technology innovation. Nearly every airline and airport in the world does business with SITA and its border management solutions are used by more than 30 governments. With a presence at more than 1,000 airports around the world and a customer service team of 2,000-plus staff, SITA delivers unmatched service to more than 2,800 customers in more than 200 countries.
SSE Technologies

SSE Technologies is a leader in barcode and auto ID technologies for airport automation. It is SSE's goal to provide superior solutions to complex scanning and data collection situations. Regardless of if your use is in kiosk or hand, on counter or tarmac or at the gate, SSE Technologies has the solution that is right for you in both proprietary or common use environments.
T&TIS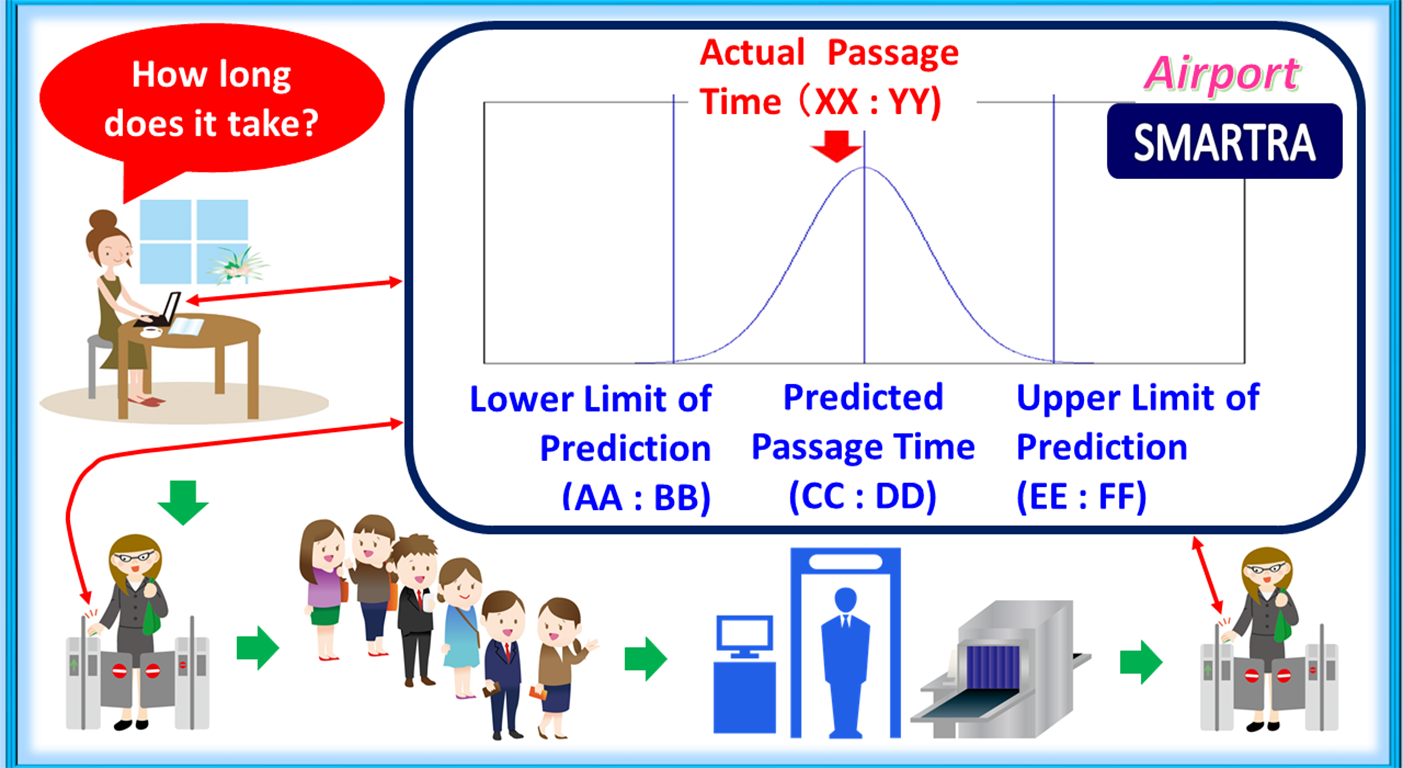 Airport SMARTRA, travel time prediction system, is uniquely designed for passengers who will use or are using an airport. They can minimise their waiting time or effectively use it for other purposes, such as shopping or just relaxing, and obtain other beneficial information, such as timely sale information, based on the predicted passage time. T&TIS believes Airport SMARTRA is the most inexpensive IT solution in the world with an innovative marketing and sales promotion scheme. Airport SMARTRA uses a patent technology and helps you differentiate your airport service.
Unimark

Unimark claims to offer the most advanced printers in the airline industry. Its printers have gained the reputation of being the industry's most robust – built to withstand the challenges of the airport environment. Unimark printers are designed to maximise each customer's investment from a Total Cost of Ownership. Customers realise an immediate reduction in their overall break-fix budget and in most cases are able to maintain printers on-site, avoiding costly depot service. Unimark prides itself on prompt support with direct access to engineering and customer service anytime, 24/7.
Valtech 

Valtech is a digital marketing firm, a pioneer in technologies with a presence in in 13 countries (Argentina, Australia, Canada, Denmark, France, Germany, India, Netherlands, Singapore, Sweden, Switzerland, United Kingdom and USA) and approximately 2,000 employees. As a full-service digital agency, Valtech brings value to its customers in all aspects of their digital activities: strategy consulting, service design, technology services, and optimisation of business-critical digital platforms for multichannel e-commerce and marketing. With its renowned commitment to innovation and agility, Valtech helps brands to develop and grow their business across their digital touch points while optimising time-to-market and return on investment.
Vancouver International Airport – Innovative Travel Solutions

BORDERXPRESS™ is the world's first self-service border control solution, designed to reduce wait times for every traveller – not just a select few. Its solution can be configured to meet the immigration needs of any country and accepts all passports, without any fees or prior registration requirements, to expedite processing and reduce border wait times by up to 50%. Vancouver International Airport developed the technology and we are also the largest provider of non-registered self-service border control solutions with more than 950 kiosks operating in major international airports in Canada, the United States and the Caribbean.
Vanguard ID Systems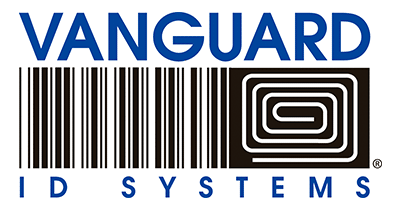 Vanguard ID Systems is showcasing the ViewTag™ at FTE Global 2016. Vanguard ID Systems is a premiere manufacturer of custom-made RFID cards, tags, labels and bands using either HF or UHF technologies. All of its products are custom made and individually tested to ensure the highest quality. The High Frequency (HF) products operate at a frequency of 13.56 MHz with ISO/IEC 15693 or 14443A standards. Vanguard's Ultra High Frequency (UHF) operates in a Global frequency range of 860-960 MHz with an ISO/IEC 18000-6C and EPCglobal Class 1 Gen 2 protocol. These products are available in a variety of configurations, shapes and sizes, and many can easily be combined with either a magnetic stripe or bar code. Its vinyl free Teslin® (synthetic printing sheet) products are environmentally friendly and demonstrate superior field performance, anti-static properties and durability.
VidTroniX

In addition to being a leading manufacturer and supplier of boarding pass and baggage tag printers for the aviation and travel industry, VidTroniX offers a full line of check-in and security related products. The goal of VidTroniX is to work directly with clients to develop products fitting the specific needs of their companies. Since 1999, VidTroniX installed over 75,000 ATP, MAP and RFID printers and recently expanded its global presence in the marketplace with major installations in the Middle East, mobility solutions, and the incorporation of its printers large scale kiosk projects.
Vision-Box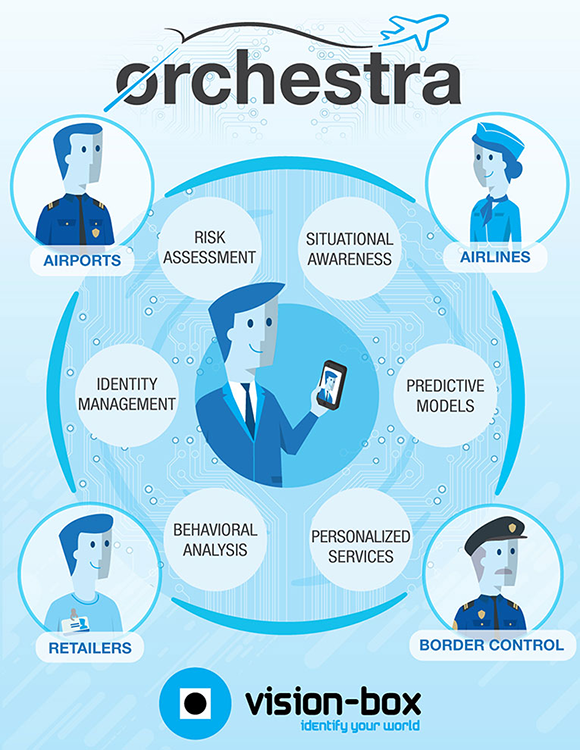 Happy Flow has marked the beginning of a new era in passenger experience. The 100% self-service biometric airport journey has contributed to streamline passenger flow and has unlocked the huge potential of data from passenger interactions to achieve higher levels of efficiency, security, cost-reduction and revenue improvement. Vision-Box is now unveiling the underlying Orchestra, the powerful common-use orchestration platform for airports / airlines / governments' managed services, offering full view of traveller facilitation infrastructure and metrics, business rules and business intelligence tools, allowing for airports to move into data-driven, pro-active decision-making. Vision-Box is also demonstrating how Orchestra is supporting a sustainable biometric Entry/Exit system.
Xovis AG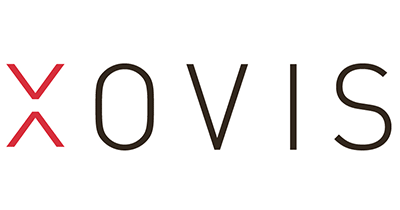 Xovis is a Swiss high-tech company that develops, manufactures and distributes a person tracking technology based on its own portfolio of world-class 3D person tracking sensors. On top of the sensor system, Xovis develops software solutions to target the specific applications of different markets. Xovis Person Tracking Technology is the worldwide market leader in waiting time measurements and passenger flow analysis in airports today. The PC series sensors are establishing as the industry standard for people counting in retail applications.
FAAC, LG Electronics, Magnetic Ticket & Label, Mexia Interactive and Practical Automation are also exhibiting at FTE Global 2016.