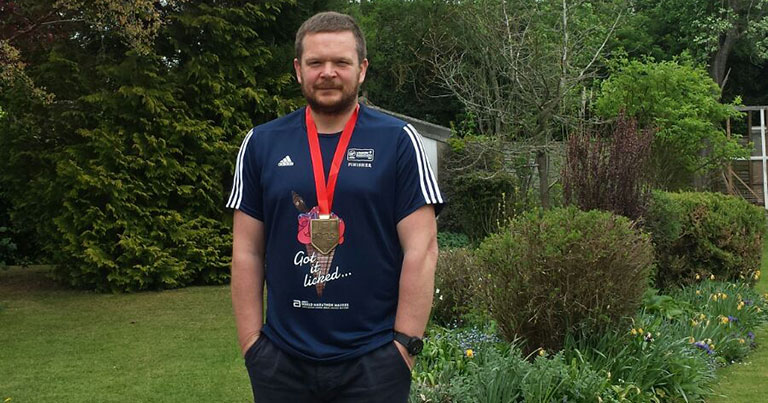 On Sunday 23 April, Future Travel Experience's Head of Commercial, Corrie Thompson, completed his first London Marathon in an impressive time of four hours and 40 minutes. Thompson, who ran the marathon on behalf of UK-based charity BackCare, received invaluable support from eezeetags, his lead corporate sponsor for the event.
Speaking after running the 26.2-mile (42km) course, he said: "I really appreciate all of the help, support and advice from my key sponsor, Borry at eezeetags. Without it, a tough task would have been even tougher. Roll on the New York Marathon next year!"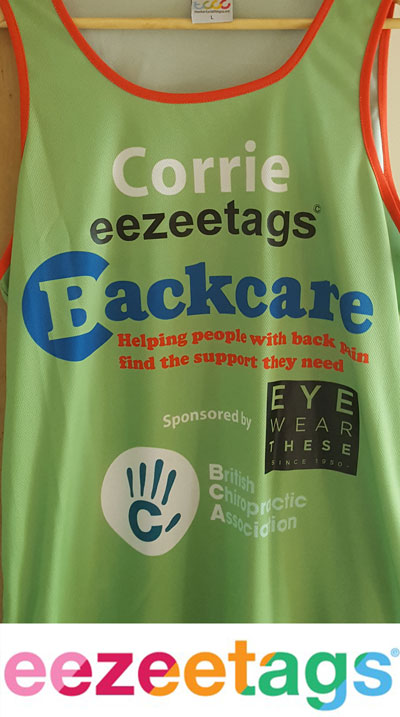 Borry Vrieling, Founder and Managing Director of eezeetags, who is a keen marathon runner himself, congratulated Thompson on his achievement. "After almost a year of intensive training Corrie did it, like expected. He did it in a great time and even after hitting the "marathon wall" – after 32km his pace stayed well under the 7 min/km mark.
"More importantly, Corrie has achieved a victory over himself and this will help him in his day-to-day life, realising that everything is possible as long as you put yourself to it. Corrie proved it can be done, and while doing so he raised money for a good cause." So far, Thompson has raised almost £1,500 for BackCare.
Vrieling added: "Now he is already thinking about what will be his next challenge. Maybe I will join him for the New York Marathon in 2018!"
If you would like to support Corrie Thompson by donating to his chosen charity, BackCare, please visit his fundraising page.
To find out more about eezeetags and how the company's intuitive tagging can support a seamless self-service bag drop process, visit: www.eezeetags.com/en/home