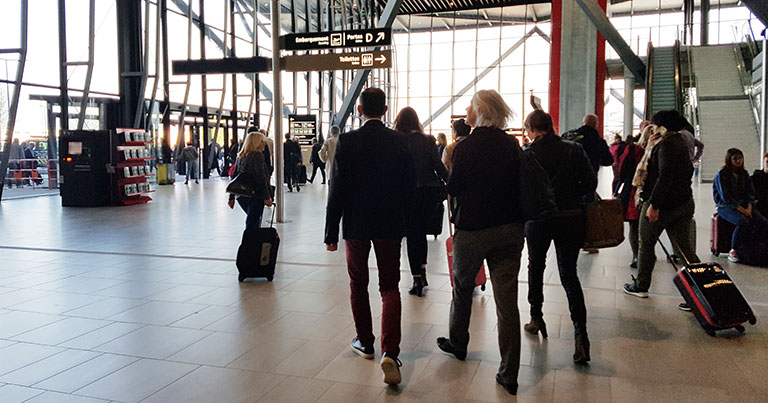 The first phase of the new Terminal 1 at Lyon-Saint Exupéry Airport is now open, with the new terminal set to be fully operational by summer 2018.
Called Terminal 1 Hall B, the new facility welcomed flights from easyJet, Transavia, Air Arabia and Pegasus on 11 April. A new esplanade serves as the new entry point for passengers, and the old check-in area of Terminal 3 will be removed to create a link between the new facility and the existing T1.
From September 2017, full service airlines will also start to operate from Terminal 1 Hall B. Among the new facilities available to passengers will be the 'Place des Lumières', a 10,000 sqm retail, entertainment and relaxation area.
In summer 2018, the final stage of the new facility will be completed, creating a link between Hall A and Hall B.
The project will increase the airport's capacity to 15 million passengers per year by 2020.