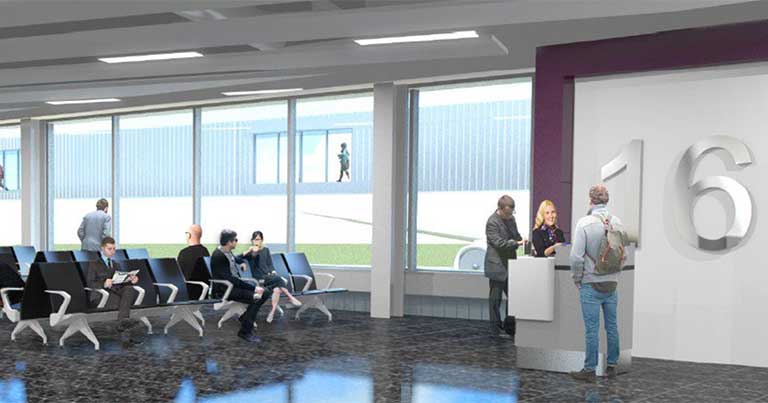 Work has started on the construction of a new extension to Edinburgh Airport's terminal building, marking a key milestone in the latest £80 million investment plan to prepare the airport for future growth.
Work has started on the three-storey extension which will stretch out from the existing gate 12 area. The expansion is part of the airport's wider £220m capital investment programme to support growth and maintain operational standards over the next five years.
The expansion is due to be completed by summer 2018 and will see the South East Pier extended to create new boarding gates and seating areas between gates 13 and 14.
Designed to support forecasted growth of up to 16.5million passengers in 2021 and beyond, it will provide:
Extended immigration, customs and international reclaim facilities;
A new home for the domestic reclaim hall, enabling the expansion of the baggage hall into the current domestic reclaim area;
New retail opportunities, food and beverage options, toilets, lettable property and office space, VIP lounges, and retail storage;
Six new gates, gate seating areas and connectivity via a series of fixed links, stair nodes and air bridges to the new stands.
Gordon Dewar, Chief Executive of Edinburgh Airport, said: "We are Scotland's busiest airport and the fastest growing airport in the UK – and that demand is only going to grow with the record numbers of passengers we expect to see passing through the terminal.
"There have been times this summer where we've experienced busy periods that have impacted on our service and this investment in new facilities will ensure we have the infrastructure needed to handle more passengers and provide them with a positive experience whether arriving or departing. As Scotland's gateway to the world, it's vital that we have first class infrastructure and we will continue to invest in that, creating more jobs, supporting the economy and opening up Scotland to the world."