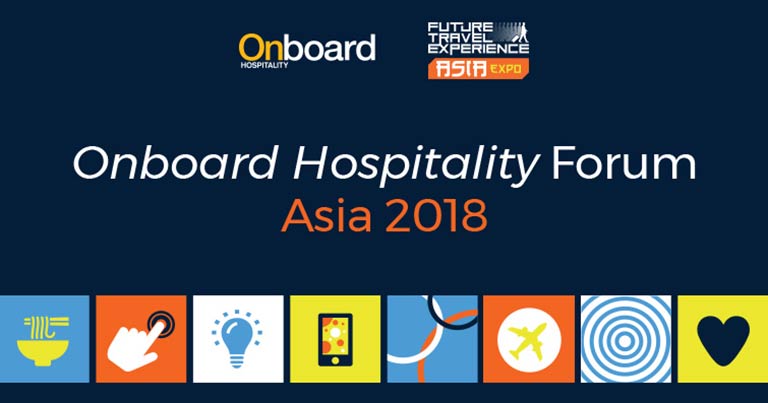 Future Travel Experience (FTE) has formed a strategic partnership with leading onboard services magazine Onboard Hospitality to invite inflight catering, wellbeing, design and innovation specialists to meet at FTE Asia EXPO 2018, which will take place in Singapore on 13-14 November.
The Onboard Hospitality team will work with IFSA (International Flight Services Association) to bring a series of inspirational passenger experience speakers to the Forum. IFSA CEO Joe Leader will be in attendance alongside nearly 40 IFSA member airlines based in Asia. The event will offer the onboard hospitality sector the opportunity to share Asia-specific insights and information, as well as showcasing their products to the region.
Fun, Asian-themed networking activities will also be featured as an integral part of the event, created in a collaboration by Onboard Hospitality and APOT.Asia (Asia-Pacific Onboard Travel). Attendees will be able to join relaxed networking events created to bring the flavours of the region to the show and connect the passenger experience to the destinations served.