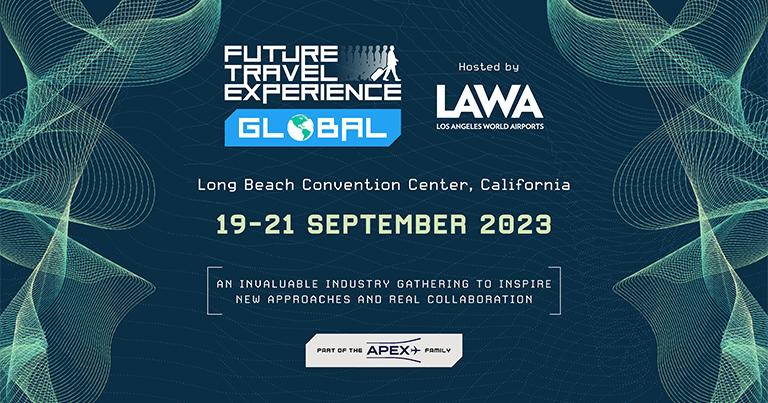 Future Travel Experience (FTE), part of the APEX family, has today announced that Los Angeles World Airports (LAWA) will host FTE Global 2023, which will take place on 19-21 September 2023 at the Long Beach Convention Center in California.
FTE Global is widely renowned as "the CES for aviation". Sixteen years after its launch in Las Vegas, the show is now re-locating to Los Angeles, where it will be staged alongside APEX EXPO 2023.
The move will support FTE's ambitions to create the largest gathering of air transport executives in North America to learn, collaborate and be inspired on their next moves to transform their organizations' passenger experience, business performance, innovation, and sustainability strategies.
"We are investing billions of dollars into modernizing Los Angeles International Airport (LAX) in advance of the 2028 Olympics, with the goal of making our airport an industry leader in technology, efficiency and guest experience," said Justin Erbacci, Chief Executive Officer, Los Angeles World Airports. "Our capital program is transforming the entire passengers experience from the curb to the gate, and FTE Global 2023 offers us the chance to showcase this transformation with an audience of airports, airlines, vendors, government agencies and industry stakeholders. In partnership with the Los Angeles Tourism and Convention Board, we will show attendees the best of Los Angeles in concert with an exceptional conference and networking experience."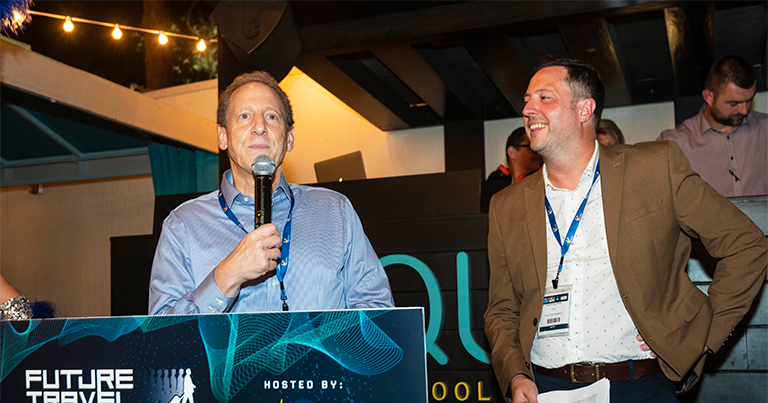 Daniel Coleman, Founder & CEO, Future Travel Experience, added: "We are delighted to partner with LAWA to bring FTE Global to Los Angeles and co-locate with APEX/IFSA EXPO in 2023. The move marks a natural progression for the show, and it will help us deliver our biggest and most powerful event yet. Through our high-quality conferences and large-scale exhibition, we will once again champion the boldest new ideas, technologies, products, services, and collaborations from around the world. Our overriding aim is to help ensure that individually, and collectively, we are all doing everything we can to transform travel for the benefit of the passengers we serve, and our planet."
"LAWA is a fantastic global example of an airport operator that is committed to stakeholder collaboration, and it is investing heavily in facilities, technology, sustainability, and the passenger experience. I know our attendees will be very impressed by what they see when they pass through LAX next Fall. In addition, California is a center of excellence for the tech, construction, service, travel, retail, and entertainment sectors. This will help us ensure our leading industry exhibition will become even stronger with inspirational showcases from suppliers across the State, in addition to those we already attract from around the world. This mega-show in LA will deliver more exclusives, more launches, and more innovation than any FTE event to date."
Joe Leader, CEO, APEX/IFSA, stated: "Travel is a real force for good, and there are many great examples out there of travel stakeholders innovating to improve the passenger experience. The show will highlight and celebrate the very best efforts from around the globe and will undoubtedly be a catalyst for further industry advancement. By bringing FTE Global and APEX EXPO together under one roof, we will for the first time on a grand scale bring together all stakeholders who collectively facilitate the end-to-end passenger journey – from airlines and airports through to government agencies and suppliers – to help forge exciting and truly meaningful collaborations and innovations."
FTE Global 2023 attendees will have access to a large-scale end-to-end exhibition, multiple conference tracks featuring inspirational speakers from inside and outside of the air transport industry, unique social and networking events, co-creation workshops, innovation tours, TSA and U.S. CBP briefings, Think Tank unveilings, and a dedicated startup showcase.