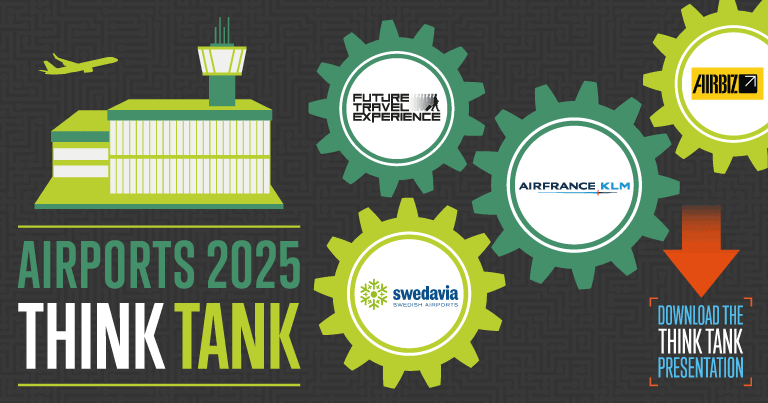 The first Future Travel Experience Think Tank project focused on the airport terminal of 2025 and brought together industry experts from Swedavia, Air France-KLM and Airbiz to tackle the following question: "What is needed to increase the speed at which industry progress in improving the passenger experience on the ground is achieved, and what might the passenger experience look like by 2025?" The FTE Airports 2025 Think Tank was created in 2013 and launched exclusively at FTE Global 2013.
Download the FTE Airports 2025 Think Tank
The Airports 2025 Think Tank includes sections dedicated to:
The future of the departures and arrivals experiences, including focuses on baggage, security, border control, boarding, arrivals, baggage reclaim and premium processing.
The self-service airport of the future.
Challenges to the vision, including change management, new mindsets and cooperation, finances and industry standards.
The Airports 2025 Think Tank vision was co-created by:
Lena Rökaas, COO, Stockholm Arlanda Airport, Swedavia
Cees de Vos, Director Innovation Outstations & Partnerships, Air France-KLM
Greg Fordham, Managing Director, Airbiz
Daniel Coleman, Founder, Future Travel Experience
Participants' job titles and organisations are correct as of September 2013.
Download the FTE Airports 2025 Think Tank