We are grateful for the close partnerships that have been forged with key industry stakeholders and associations, each of which are uniquely contributing to the content, promotion and execution of this landmark event.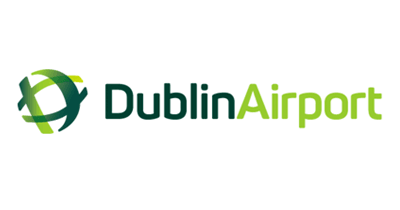 Dublin Airport - Headline Partner
Dublin Airport opened in January 1940 when an Aer Lingus Lockheed 14 departed for Liverpool. Over 80 years on, our mission is to continue the legacy of anticipating the future and create the vision for how Dublin Airport will serve Ireland over the coming decade. Dublin Airport's national strategic role is to deliver high quality international connectivity for Ireland and become a leading European secondary hub.
---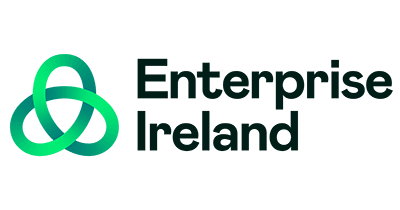 Enterprise Ireland - Headline Partner
Enterprise Ireland is a Government agency responsible for the development of Irish enterprises in world markets. As part of the Department of Enterprise, Trade and Employment, EI has a large and varied portfolio of companies in the travel sector. These range from early stage 'High Potential Start Up's' to global brand names that are ubiquitous in our industry. The agency offers a wide range of services to their clients in both funding and scaling operations. These include seed investment, grants, research and development funding and a variety of in-market supports from their 40+ offices globally. This year many EI client companies are exhibiting and the agency has a stand at C10 where they will be hosting a number of companies from within the travel portfolio. Come visit the team to learn more.
---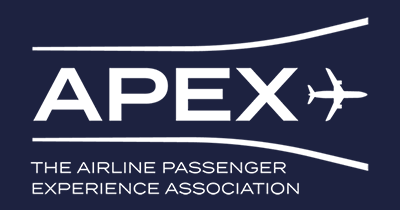 APEX - Headline Partner
As a global non-profit and one of the world's largest international airline associations, APEX accelerates our industry with the backing of nearly every major airline and valued supplier. In conjunction with both the International Flight Services Association (IFSA) and Future Travel Experience (FTE), APEX serves the full spectrum of the end-to-end travel experience. APEX reinvests all of its resources to serving its members, strengthening the worldwide airline industry, advancing thought-leadership, fostering business opportunities via events, developing global initiatives, setting key airline standards, and highlighting well-deserved recognition across our industry.
APEX serves as a resource to the businesses and professionals that create, deliver, and manage the airline passenger experience, and the association provides the industry with a forum for knowledge sharing, collaboration and networking.
---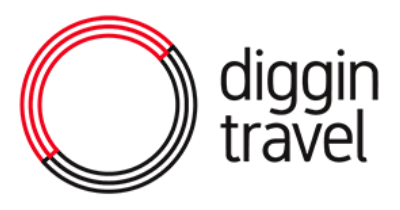 Diggintravel - Strategic Partner
Diggintravel is a content platform for airline digital and e-commerce professionals. We provides niche airline ecommerce expertise (digital marketing, conversion optimization, ancillary revenue, digital retailing) for more than 5.000 airline subscribers in form of research, benchmarks, articles and podcast interviews with our industry leaders. Our Airline Digital Optimization Yearbook is the most comprehensive airline digital research published every year.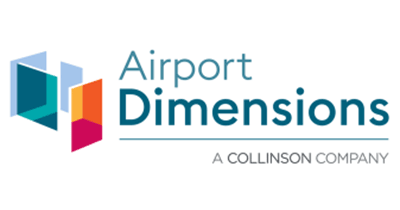 Airport Dimensions - Platinum Sponsor
Airport Dimensions are the global leaders in airport lounges and traveller experiences. Our global network is expanding rapidly. Our locations are at the world's leading airports across the United States, South America, Middle East, and the United Kingdom, where our Club Aspire lounges at Heathrow were most recently recognized in the World Travel Awards as Europe's Leading Airport Lounge and the FAB Superstars Awards for Innovation.
We continuously seek ways to open new dimensions in customer engagement - using a mix of enriching physical experiences and innovative digital services. From comfortable lounges to restful sleep pods, and convenient food ordering to contactless collection of duty free, we help improve the traveler experience while critically helping airports maximize non-aeronautical revenue opportunities, retain airlines, and become more competitive.
Under our brands, No1 Lounges, The Club, sleep 'n fly, Club Aspire and Ambaar Club we provide award-winning hospitality services tailored to the specific needs of passengers and provide value-added experiences for over 50 airport and airline partners.
Using the latest technologies, we have invested in driving revenue growth for airports and increasing traveller satisfaction with the launch of our first digital service Connecta – a one-stop e-commerce and passenger loyalty platform.
---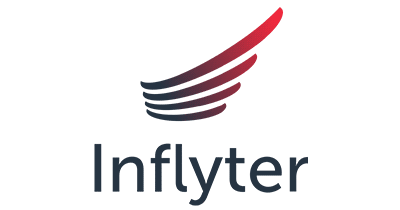 Inflyter - Platinum Sponsor
Inflyter is the leading travel retail technology company, focused on redefining the digital duty free shopping experiences for global travellers.
Inflyter's multi-concession eCommerce platform offers travellers the ability to shop duty free online at any time from the time of flight booking to arrival at exclusive prices with fast, convenient and contactless airport delivery options.
The platform includes apps, digital marketplaces, automated retail vending machines and smart lockers, enabling travel retailers and brands to deliver more innovative and integrated online and offline retail shopping experiences that drive engagement, increased spend and incremental sales.
Travel Retailers: we multiply revenue opportunities using our mobile and ecommerce platforms to enable travellers to browse and buy from the moment they have a flight booked. We also have SmartLockers and Automated Retail solutions to enable self-service duty free sales and order collection.
Brands: as a prestige online distribution channel, we elevate the standards of showcasing your products with digital brand boutiques to provide you with advance and direct access to qualified audience of duty free shoppers.
Airports: our SaaS retail engine and fully integrated e-commerce platform provides passengers with an online marketplace offering access to all airport and retail related services such as luxury brand shopping boutiques, food and beverage, lounges, security passes and other added value services
Inflyter operates across 3 continents and its client list includes world-leading travel retailers and airports such as DFS Group, Lagardère Travel Retail and JFK International Air Terminal. Founded in 2015 in Paris, Inflyter was awarded placements on prestigious French accelerator and incubator programmes at École Polytechnique and Agoranov, and is backed by Collinson, the £1bn global travel experiences and loyalty business.
---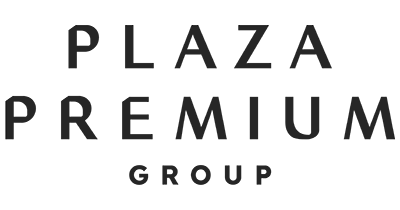 Plaza Premium Group - Platinum Sponsor
Plaza Premium Group is the pioneer and industry leader in innovating global airport hospitality services and facilities in over 250 locations of more than 70 international airports across the world. Established in 1998 and headquartered in Hong Kong, the group comprises four core business segments – airport lounges Plaza Premium First and Plaza Premium Lounge; airport terminal hotels Aerotel; Airport meet & greet services ALLWAYS and a range of Airport Dining concepts. The Group has also developed Smart Traveller, a mobile-app based global airport membership programme that is designed for air travellers, offering uniquely-curated perks, benefits and rewards experience through points earning and redemption. In addition to its own brands, Plaza Premium Group provides airport hospitality solutions to leading airlines, alliances and corporates around the world, including but not limited to Cathay Pacific Airways, Singapore Airlines, China Southern Airlines, Virgin Atlantic, Air France, Star Alliance, SkyTeam, American Express, Capital One and many more.
The Group has won more than 60 accolades in the last five years, including "World's Best Independent Airport Lounge" for four consecutive years from 2016 to 2021 at the Skytrax World Airline Awards and "Best Airport Lounge Operator" for 2018 & 2019 by TTG Asia magazine.
---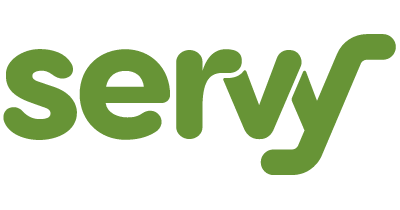 Servy - Platinum Sponsor
Servy is the enterprise self-service platform for hospitality. Founded in 2014 and Launched in 2015 as an airport digital commerce app called Grab, Servy has since expanded the platform and grown outside of airports to provide self-service solutions to hospitality companies of all sizes and venues including airports, rail stations and sports arenas.
Servy provides technology which aims to enhance the hospitality experience, not replace it. The solutions it offers include Order@, which allows traditional dining service to be seamlessly integrated with contactless ordering and payment through guests' own devices and without the need for an app. Servy Marketplace provides venues with the option to create their own marketplace, including our Grab Airport Marketplace, with ordering from multiple outlets available within one simple interface. Self-service kiosks give partners the ability to create self-order and self-checkout guest experiences that suit their specific needs.
With a presence in more than 80 airports across the U.S., Europe, the Middle East and Asia Pacific, the Grab Airport Marketplace by Servy is now the largest omnichannel airport e-commerce platform. Learn more about Servy and our suite of enterprise self-service solutions at www.servy.us.
---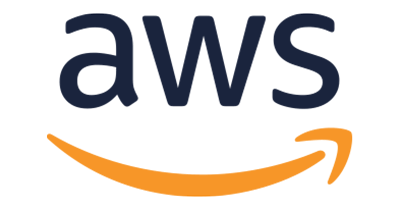 AWS - Gold Sponsor
AWS Travel and Hospitality is the global industry practice for Amazon Web Services (AWS), with a charter to support customers as they accelerate cloud adoption. Companies around the world, across every segment of the travel and hospitality industry - and of every size - run on AWS. This includes industry leaders like Airbnb, Avis Budget Group, Best Western, Booking.com, Choice Hotels, DoorDash, Dunkin' Brands, Expedia Group, Korean Air, McDonald's, Ryanair, SiteMinder, Sysco, Toast, United Airlines and Wyndham Hotels. These companies and many others are transforming their business by leveraging technology to enhance customer experiences and increase operational efficiency. For more information about AWS Travel and Hospitality, please visit aws.amazon.com/travel-and-hospitality
---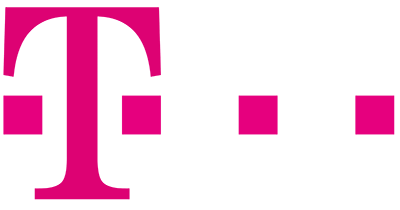 Deutsche Telekom – More than just Wi-Fi - Gold Sponsor
With hundreds of millions of customers and presence in more than 50 countries, we connect people everywhere. As your experienced internet provider on the ground, we also enable superior Wi-Fi service for travelers along their entire journey. Our Internet Service Provider (ISP) in-flight solution is compatible with all satellite-based broadband internet services on the market, including our unique, integrated satellite and LTE-based European Aviation Network.
This ISP platform provides outstanding opportunities for advanced airline connectivity and collaborations: a harmonized customer experience across different connectivity providers, easy log-on via multiple access channels, multilingual customer service, and a high number of Wi-Fi roaming agreements around the globe. It also includes an outstanding feature set to create bonus and loyalty programs or marketing campaigns.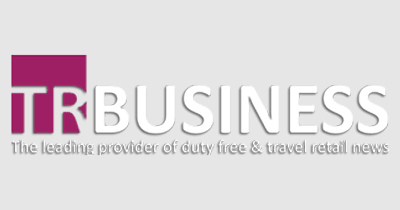 TRBusiness – Media Partner
Since October 1997, TRBusiness magazine has been providing its unrivalled news reporting, analysis and analytical commentary to decision makers and leaders in the duty free and travel retail industry. Today, TRBusiness is an award-winning, B2B digital media and events company with a multi-product portfolio comprising the TRBusiness e-zine; TRBusiness.com; the consumer-voted Global Travel Retail Awards and Travel Retail Awards: Asia Pacific; Travel Retail Consumer Forum; Travel Retail Sustainability Week; Sustainability Pitch programme; and Travel Retail Sustainability Forum. Recognised as the leader in travel retail multimedia, TRBusiness is the only travel retail B2B media company offering weekly video news updates. In addition, TRBusiness hosts bespoke roundtables and webinars, moderates at the industry's leading conferences and events, and has appeared on the BBC on several occasions as its travel retail expert.
---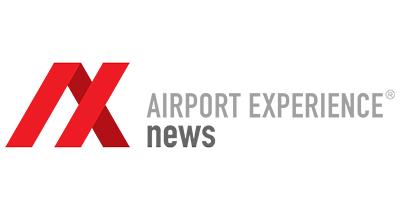 Airport Experience® News – Media Partner
Airport Experience® News is an information resource and event organizer focused on spotlighting the trends, issues and advancements that affect every point of a traveler's journey through an airport. AXN provides in-depth coverage and analysis of the airport and air travel industries through its print magazine, its robust website and other channels.
The Airport Experience® Conference is the live extension of AXN, serving as the destination for key decision-makers and executives currently operating in or looking to expand into the industry. The annual event features on-trend and forward-looking sessions, an expansive Experience Hall showcasing existing and emerging concepts, and numerous networking activities. AXN also hosts the Airport Experience® Awards, celebrating excellence in the industry. AXN began in 1995 as Airport Retail News, produced as a newsletter by founder Pauline Armbrust. On September 10, 2001, the newsletter transitioned to the magazine format and relaunched at an industry trade show in Montreal. In 2002, Airport Retail News became Airport Revenue News to expand the publication's focus to covering all sources of revenue beyond food and retail, such as advertising, parking, car rental and development. Shortly after, ARN launched the first of many conferences. After nearly 20 years under Armbrust's leadership, Kennesaw, Georgia-based Urban Expositions acquired the company in December 2011. After four years, Urban Expositions, along with ARN, was acquired by UK-based global events organizer Clarion Events.
---