We are grateful for the close partnerships that have been forged with key industry stakeholders and associations, each of which are uniquely contributing to the content, promotion and execution of this landmark event.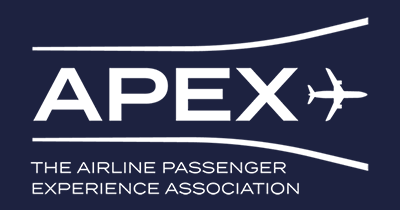 APEX - Headline Partner
As a global non-profit and one of the world's largest international airline associations, APEX accelerates our industry with the backing of nearly every major airline and valued supplier. In conjunction with both the International Flight Services Association (IFSA) and Future Travel Experience (FTE), APEX serves the full spectrum of the end-to-end travel experience. APEX reinvests all of its resources to serving its members, strengthening the worldwide airline industry, advancing thought-leadership, fostering business opportunities via events, developing global initiatives, setting key airline standards, and highlighting well-deserved recognition across our industry.
APEX serves as a resource to the businesses and professionals that create, deliver, and manage the airline passenger experience, and the association provides the industry with a forum for knowledge sharing, collaboration and networking.
---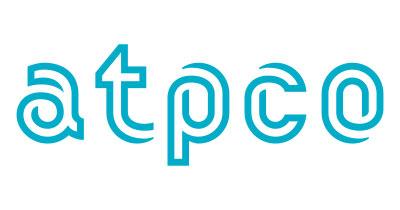 ATPCO - Gold Sponsor
ATPCO is the foundation of flight shopping, providing pricing and retailing content, tools, and services to 500+ airlines, global distribution systems, sales channels, and technology companies. ATPCO links the entire airline community together, collaborating to develop industry standards for airline distribution and end-to-end technology solutions. From shopping to settlement, ATPCO solutions work seamlessly across existing, new, and evolving technologies and methods. Airline-owned and reliably supporting air travel for more than 55 years, ATPCO is everywhere people buy flights. For additional information, visit atpco.net.
---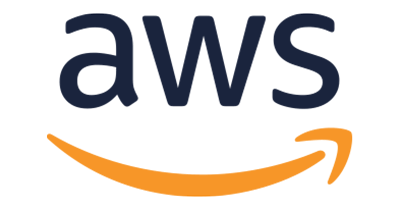 AWS - Gold Sponsor
AWS Travel and Hospitality is the global industry practice for Amazon Web Services (AWS), with a charter to support customers as they accelerate cloud adoption. Companies around the world, across every segment of the travel and hospitality industry - and of every size - run on AWS. This includes industry leaders like Airbnb, Avis Budget Group, Best Western, Booking.com, Choice Hotels, DoorDash, Dunkin' Brands, Expedia Group, Korean Air, McDonald's, Ryanair, SiteMinder, Sysco, Toast, United Airlines and Wyndham Hotels. These companies and many others are transforming their business by leveraging technology to enhance customer experiences and increase operational efficiency. For more information about AWS Travel and Hospitality, please visit aws.amazon.com/travel-and-hospitality
---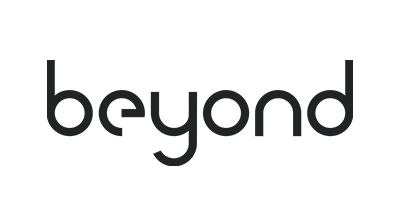 Beyond - Gold Sponsor
Beyond are an exclusive, boutique technology house with decades of experience and a wide array of in-house development expertise. We create new opportunities by providing creative, pragmatic technology solutions to even the toughest of challenges, all driven by real consumer insight. We want to inspire the positive, sustainable transformation of the travel and hospitality industry by creating amazing experiences and interactions for the people at its heart. Through insight, technology, and collaboration, we drive our clients to rediscover their customers.
---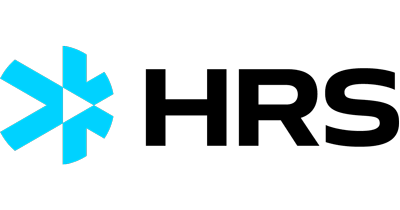 HRS - Gold Sponsor
HRS is reinventing how businesses and governments work, stay and pay in today's evolving global marketplace. Our technology brings together hotel procurement, booking, payment and reconciliation data to drive newfound transparency and savings for program management while making everyday business travel better for employees. HRS' unique platform approach to corporate lodging elevates hotel automation to new heights, while the company's award-winning Green Stay Initiative technology helps companies achieve their NetZero targets. Find out more about why one-third of the Fortune 500 work with us today at www.hrs.com/enterprise and follow HRS on LinkedIn.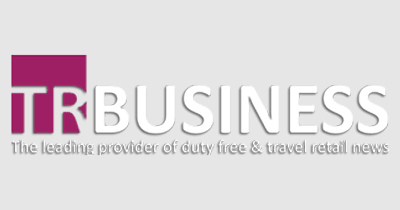 TRBusiness – Media Partner
Since October 1997, TRBusiness magazine has been providing its unrivalled news reporting, analysis and analytical commentary to decision makers and leaders in the duty free and travel retail industry. Today, TRBusiness is an award-winning, B2B digital media and events company with a multi-product portfolio comprising the TRBusiness e-zine; TRBusiness.com; the consumer-voted Global Travel Retail Awards and Travel Retail Awards: Asia Pacific; Travel Retail Consumer Forum; Travel Retail Sustainability Week; Sustainability Pitch programme; and Travel Retail Sustainability Forum. Recognised as the leader in travel retail multimedia, TRBusiness is the only travel retail B2B media company offering weekly video news updates. In addition, TRBusiness hosts bespoke roundtables and webinars, moderates at the industry's leading conferences and events, and has appeared on the BBC on several occasions as its travel retail expert.
---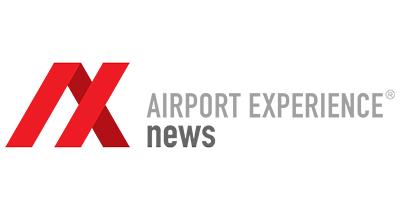 Airport Experience® News – Media Partner
Airport Experience® News is an information resource and event organizer focused on spotlighting the trends, issues and advancements that affect every point of a traveler's journey through an airport. AXN provides in-depth coverage and analysis of the airport and air travel industries through its print magazine, its robust website and other channels.
The Airport Experience® Conference is the live extension of AXN, serving as the destination for key decision-makers and executives currently operating in or looking to expand into the industry. The annual event features on-trend and forward-looking sessions, an expansive Experience Hall showcasing existing and emerging concepts, and numerous networking activities. AXN also hosts the Airport Experience® Awards, celebrating excellence in the industry. AXN began in 1995 as Airport Retail News, produced as a newsletter by founder Pauline Armbrust. On September 10, 2001, the newsletter transitioned to the magazine format and relaunched at an industry trade show in Montreal. In 2002, Airport Retail News became Airport Revenue News to expand the publication's focus to covering all sources of revenue beyond food and retail, such as advertising, parking, car rental and development. Shortly after, ARN launched the first of many conferences. After nearly 20 years under Armbrust's leadership, Kennesaw, Georgia-based Urban Expositions acquired the company in December 2011. After four years, Urban Expositions, along with ARN, was acquired by UK-based global events organizer Clarion Events.
---