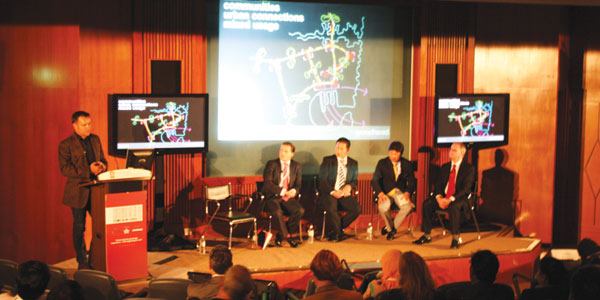 "It is our design view that retail and commercial developments and strategies must be incorporated at the earliest phases of project planning"

David Holm, Principal Architect, Woodhead.
Woodhead is currently working with Qantas Airlines on the Australian rollout of its 'next generation check-in product'. This looks to reduce the number of traditional check-in counters, especially in domestic areas or where baggage loads are lighter in lieu of faster self check-in kiosks, allowing the passenger a faster processing period.
David Holm, Principal Architect, Woodhead, explained that the design of modular and systematic built form assists in creating flexibility. In addition, adding extra height into areas that are often highly constrained such as below the check-in under floor space can assist in minimising conflicts of building services and may allow longer-term flexibility at lower costs due to less rectification works being required. "Flexibility is becoming more important. Over the last decade the rate of events especially surrounding security of travel has and continues to increase. The impact on the required in-line processing floor space is substantial and may not be predictable over long periods of time. There is also a desire to process passengers quickly to manage their anxiety levels and place them in an airside, post-security, post-processing environment as soon as possible," he said. This allows for a more enhanced passenger experience, after the formal necessities of travel having been completed.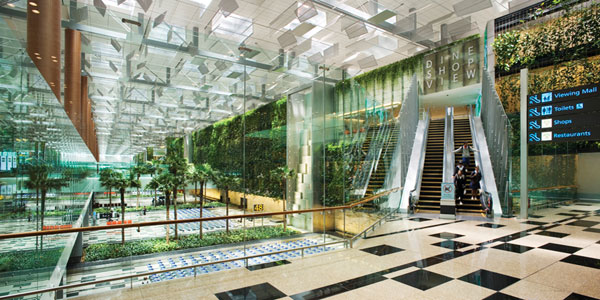 Terminal design
Holm explained that retail, commercial, advertising and other forms of revenue generation will be crucial within the development of terminals of the future. Not only do these forms of commerce provide funding incomes, they also play a key role in crafting the unique character of the place and in enhancing the "total journey experience". "It is our design view that retail and commercial developments and strategies must be incorporated at the earliest phases of project planning. In this way, the form of a new project is designed from the inside out in harmony with the outside in pressure applied by the equally crucial requirements of exterior aircraft planning," he said.
At the Check-In 2010 Conference in Las Vegas, Holm referred to four key themes:
Urban Catalyst – "Innovative civic and transport leaders are now seeing airports and their surrounding and supporting infrastructure, often referred to as airport cities, as the catalysts of urban growth and often regeneration; a key part of the 'c21st polycity concept'."
Civic Buildings – "The contemporary airport within the 'c21st polycity' is today's crossroads celebrating trade and community gathering. As such the urban structure and the built forms of the airport must stand as civic buildings respected by the community and designed with a sense of community, flexibility and longevity."
Sense of Place – "Our design projects endeavour to make the subtle connection between context, place making and built form in order to weave our built form into the community within which it exists."
Total Journey Experience – "The transport node, whether it be a domestic or international airport or multi-modal station, has existed as an evolutionary control at the edges of regions or borders. As such the node has performed a variety of functions, ranging from service industries to authority procedures. This variety of stakeholders has many functions to address, though all conjoined represent the overall brand and experience of the transport node."
It appears clear that a consistent approach towards design provides the passenger with a coherent total journey experience throughout their incoming and outgoing experiences as a traveller.