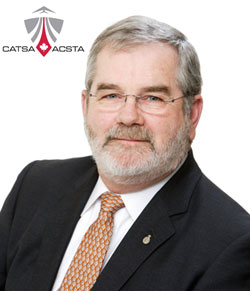 We are delighted to announce that the President & CEO of the Canadian Air Transport Security Authority (CATSA), Kevin McGarr, will address delegates at Future Travel Experience 2011 at the Westin Bayshore, Vancouver, September 7-9.
Mr McGarr will take part in a key session exploring government issues relating to security, immigration and border control. Under the theme of 'Innovation to enhance the passenger experience on the ground', providing delegates with the government perspective will be one of the key topics at Future Travel Experience 2011.
Other key areas of interest that will be explored include: Self-service, Baggage, Facilitation & Security, Mobile Technology, Immigration, Arrivals, Initiatives & Standards, Technology & Systems, Facilities and much more.
Stay tuned for more speaker details and the full Future Travel Experience 2011 conference programme, which will be announced soon. Make sure you subscribe to the Future Travel Experience Newsletter to receive regular updates on the latest conference developments.