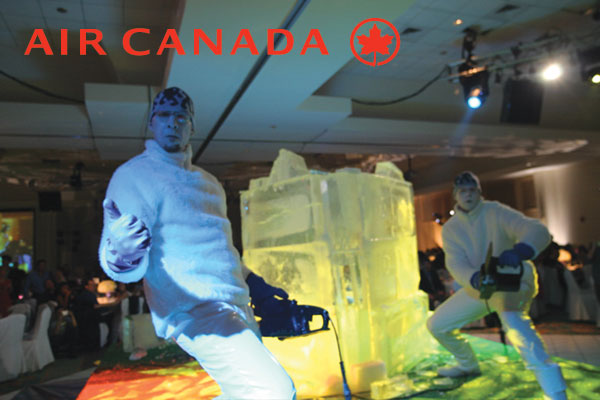 The Future Travel Experience 2011 Welcome Reception will provide an opportunity for delegates to take advantage of an exclusive preview of the exhibition (where over 30 leading solution providers will be showcasing their latest offers) while enjoying drinks, canapés and unique Canadian entertainment, including a performance by Fear No Ice, the world's first and only performance ice sculpting company.
These champion ice sculptors have been competing and sculpting together all over the world and have competed in Winter Olympics and over 10 world championships.
The evening will be sponsored by our friends at Air Canada, who are also facilitating a 15% discount on flights to Vancouver for our delegates.