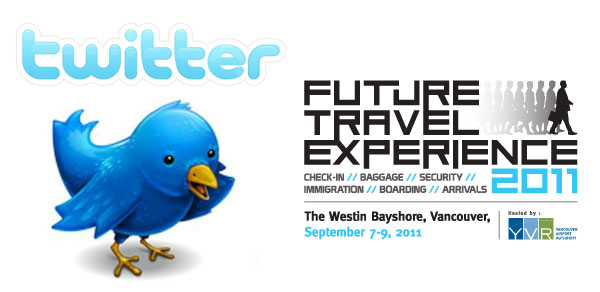 We have set up a dedicated Twitter hashtag – #FTE2011 – which can be used before, during and after Future Travel Experience 2011 to post news, announcements, questions for our speakers and anything else of interest relating to the event.
The hashtag is now live and exhibitors and delegates are invited to use it when posting anything relating to FTE 2011 via Twitter.
In keeping with the increasing use of social media as a channel to improve the future travel process, we will constantly update our Twitter feed – @FutureTravelX – throughout the event to keep everyone up-to-date with the latest developments.
Follow us on Twitter for the latest news from Future Travel Experience and use the #FTE2011 hashtag if you have any news, announcements or questions.
For more information on Future Travel Experience 2011, click here.