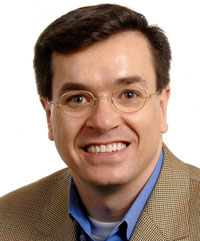 Amtrak Group CIO, Dee Waddell, will address FTE 2011 delegates on the transformation of the rail industry in the US and how mobile technology can be used to improve the passenger experience.
The United States' passenger rail system was once a revolutionary industry, yet today, Japan, France, Spain and others in Asia and Europe are taking the lead with high-speed rail infrastructures.
With the United States now taking on the challenge of transforming its passenger rail industry, Amtrak is poised to be a leader and driver in this area.
Dee will discuss the industry transformation taking place and how using mobile technologies and delivering information to customers and workers will revolutionise the total travel experience for passenger rail.
To see the full conference programme, click here.