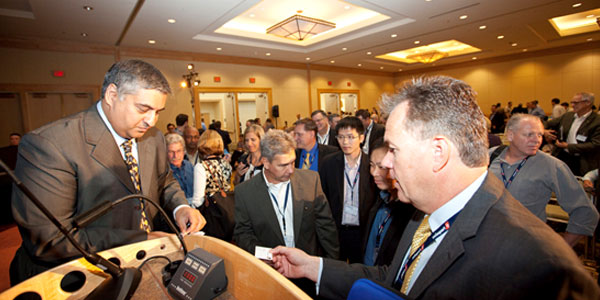 We are delighted to announce that Rohit Talwar, Global Futurist, CEO and Founder – Fast Future Research, will be speaking at Future Travel Experience Asia 2012, which will be held in Kuala Lumpur, 8-10 February 2012.
Talwar's presentation at FTE 2011 received an extraordinary response from delegates with many saying it was the best they had ever seen, and in Kuala Lumpur he will share his leading insights into the key trends and technologies that will shape the airport experience of the future.
The award-winning speaker is the author of 'Designing Your Future' and he has led futures research, scenario planning and strategic consultancy planning for clients in aviation, travel and tourism, telecommunications, technology, pharmaceuticals, banking, environment, food and government sectors.
Talwar joins leading industry figures from Malaysia Airports, AirAsia, Changi Airport, Star Alliance and Royal Caribbean Cruises, who are also confirmed to speak at FTE Asia 2012.
Stay tuned for the full event programme, which will be announced soon.