At FTE Asia 2012, Global Futurist and CEO of Fast Future Research Rohit Talwar will jointly present with Amadeus' Patricia Simillon the findings of a major research study exploring the airport of 2025. The study includes future scanning, a global passenger survey and interviews with over 60 leading airport and airline executives and experts from a range of fields such as retail, leisure, entertainment, culture, media, gaming, sport and healthcare, with the primary aim of developing different scenario models of the compelling airport experience in 2025.
» View the full conference programme.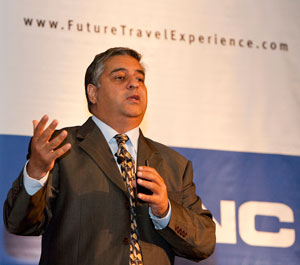 Developing customer strategy in turbulent times
Every airport would claim to be dedicated to enhancing the service it offers to its customers – be they passengers, airlines or those just visiting. The issue is one of determining what enhancements to make over the next decade or more and how to finance them. Airports around the world – like many other capital intensive businesses – are faced with an unprecedented level of uncertainty and challenge as they try to develop these medium to long term strategies and investment plans. A combination of key factors is adding to the uncertainty.
Firstly, most analysts and economists now accept that the current economic turbulence, public debt crises and market uncertainty will be with us for the next 5-10 years. The choppy economic outlook combined with continued fuel price volatility and intense competition will put real pressures on airline profits in both developed and developing markets alike. In the face of profit concerns, airlines will inevitably seek to reduce landing costs and demand higher subsidies where they can. Increasingly, we also expect airlines to press for a share of the commercial revenues airports generate through activities such as retail, dining and parking. At the same time, continued economic uncertainty means individual travellers may well become more cautious in their airport spending behaviour.
Reacting to increasing passenger demands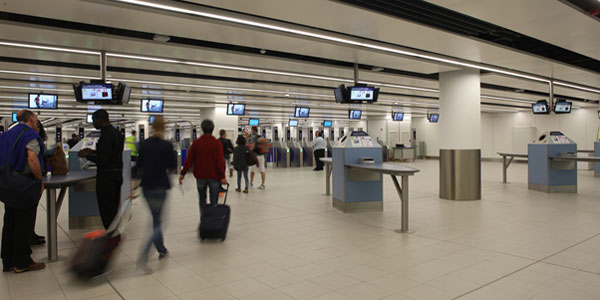 A second challenge is that travellers have increasing choice as a result of more airports coming online, expanding capacity at existing airports and growing competition from other means of transport such as rail. Finally, airport users are also becoming more demanding in terms of the quality of the airport experience. There is a particular focus on increasing the speed with which passengers can complete their journey from check-in through bag drop and boarding pass checks to security, passport control and boarding. In addition, there is a growing emphasis on consumers emphasising experiences over the buying of more physical goods. The issue is determining what kind of affordable experiential leisure activities airports can develop that would have broad enough appeal to justify the investment.
Despite the challenges, customer insight has never been more readily and rapidly available. Social media now provides a powerful mechanism for passengers to share their feedback, concerns and improvement ideas. Airports have been inconsistent in their approach to handling this rich source of customer insight.
Unintended consequences of innovation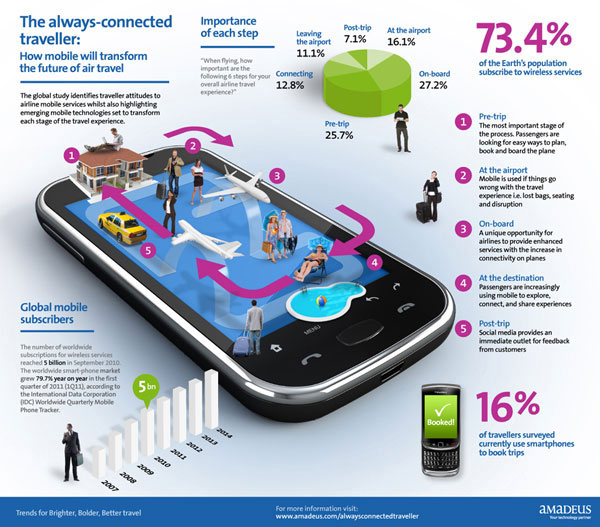 A growing concern for airports is that the faster we speed the customer through the core airport journey, the less time they need to allow between airport arrival and flight departure. This could have a direct impact on revenues for retail and food and beverage outlets – particularly for business travellers. Few would argue against the need for improvement. For example, enhancements such as permanent boarding passes and baggage tags, biometrics and automated border controls all help smooth and accelerate passenger flows through the airport. Equally, most accept the benefits of engaging passengers through their mobile devices and the future use of Near Field Communications (NFC) to give them greater control of their airport experience. The challenge though, is how to fund this continuous investment in service improvement when commercial revenues may be coming under pressure from all sides?
Rethinking the Customer Experience – Service is the Killer App
In response to the commercial issues, a clear strategic imperative is emerging for airports around rethinking the customer experience. Key components of this experience redesign include:
Personalisation – An emphasis on tailoring service delivery, communications, offers and incentives according to customer needs, loyalty, travel destinations and past behaviours
The Passenger Journey – Streamlining the core passenger processes through physical design changes, technology enhancements, information provision and – most importantly – staff training and development
Customer Insight – Conducting real dialogues to reveal where else passengers currently do their shopping, what they buy, why they buy it and how they can be encouraged to do more of it at the airport
Retail Proposition– Revisiting the retail mix to determine the balance between luxury, discount, pop-up and novelty that will prove most popular to those passing through the airport
Enhancing the Experience – Identifying affordable leisure, dining and experiential offerings that would encourage customers to spend more time at the airport prior to departure
Packaging the Offer – Smart bundling of leisure, dining and retail offers to encourage customers to make time at the airport an integral part of the overall travel experience.
For some, the transformational journey has already begun and there are tremendous examples emerging around the world of how airports are reinventing themselves. For others, the mists are beginning to clear and the need for a radical rethink is becoming increasingly apparent. Although many of the changes will require technology solutions and physical alterations to airport layouts, by far the biggest shift will be in the mindsets of those who own, manage and operate airports. We need to give ourselves permission to focus on enhancing the total airport experience in a customer centric manner.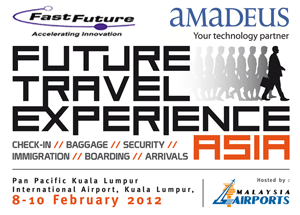 The Airport 2025 Study and Survey
To help examine these challenges and explore the possible evolution of the passenger experience, Amadeus has commissioned Fast Future Research to undertake the Airport 2025 study. The study analyses the key drivers of change, identifies alternative possible airport business models and assesses future customer priorities. The results will be shared at Future Travel Experience Asia in Kuala Lumpur, February 8-10 2012.
As part of the study, Fast Future is currently running a global online survey to explore how customers would like to see the airport experience evolve over the next decade or more. The survey can be found here.
Fast Future will donate US$1 to the Save the Children Fund for each person that takes part in the survey. The survey closes on 9 December 2011.
About Rohit Talwar
Rohit Talwar is the CEO of Fast Future Research and leads the Airport 2025 research programme. Fast Future is a global foresight research and consulting firm that specialises in advising firms in the aviation, transport and tourism sectors. Fast Future's work draws on a range of proven foresight, strategy and creative processes to help clients develop deep insights into a changing world. The research is designed to help clients understand, anticipate and respond to the trends, forces and ideas that could shape the competitive landscape over the next 5-20 years.