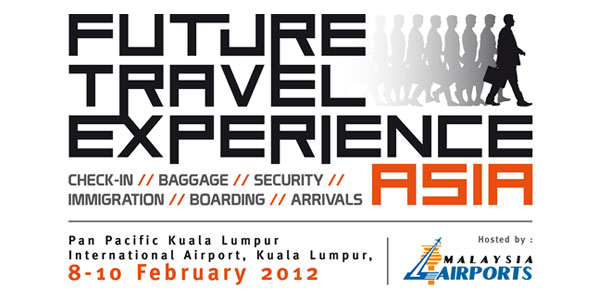 The full conference programme for Future Travel Experience Asia 2012, hosted by Malaysia Airports at the Pan Pacific Kuala Lumpur International Airport, 8-10 February 2012, has now been launched.
Under the theme 'Advancing self-service initiatives to improve the passenger experience', conference sessions will focus on current and future self-service initiatives in Asia, examples of innovative passenger and baggage processing initiatives from the region, the airport experience of 2025, the potential of mobile technologies and NFC, and the government perspective on security, immigration and border control.
To view the full event programme, including information on the conference sessions, industry-leading speakers, the exhibition and outstanding social events, click here.