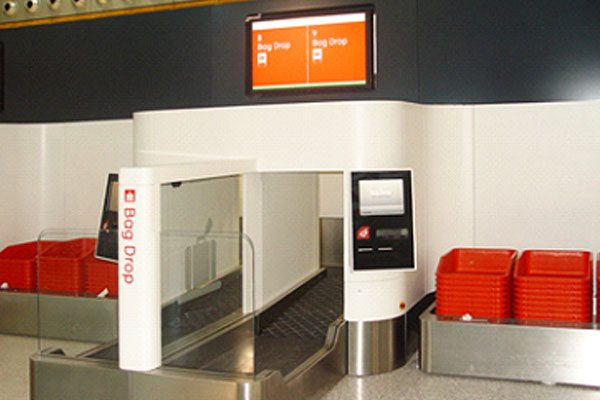 ICM Airport Technics will exhibit its Auto Bag Drop innovation at FTE Asia 2012, Kuala Lumpur, 8-10 February.
This self check-in facility, including full-service baggage drop, is designed to increase check-in capacity and availability while decreasing operational costs. The flexible and modern design bestows confidence in a new development in civil aviation. Its look is fully customisable.
The Qantas ICM Bag Drop System uses a two-step method. Passengers check in via a kiosk or online. This first step consists of time-consuming processes e.g. choice of seat or printing of boarding card. The second step, the baggage check-in time is thus reduced to between 15-45 seconds, depending on the passenger's experience.
Together with Qantas, ICM Airport Technics has developed a new self-service Bag Drop System. Eighty of these systems are already in operation at six Australian airports. For the first time in Asia, the system will be introduced at FTE Asia 2012 in Kuala Lumpur.