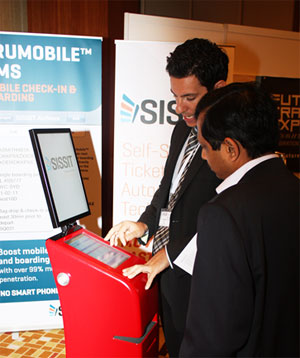 We are pleased to announce that Boon Edam will be exhibiting again at FTE 2012 where the company will be showcasing new technologies in self-boarding, including PASS2 Infrared facial recognition biometric technology (AIR biometric engine and Image+ IR cameras). This system is being utilised at Heathrow Airport.
In addition, one of the leading providers of mobile boarding solutions, Sissit, will be exhibiting at the show for the first time further to its very successful participation at FTE Asia in Kuala Lumpur in February.
Sissit will be showcasing a number of solutions, including TruMobile SMS Boarding and the QikBoard portable boarding kiosk, as well as the latest version of the extensive Boarding Management platform.
» Space on the exhibition floor is selling fast – view the latest floor plan.