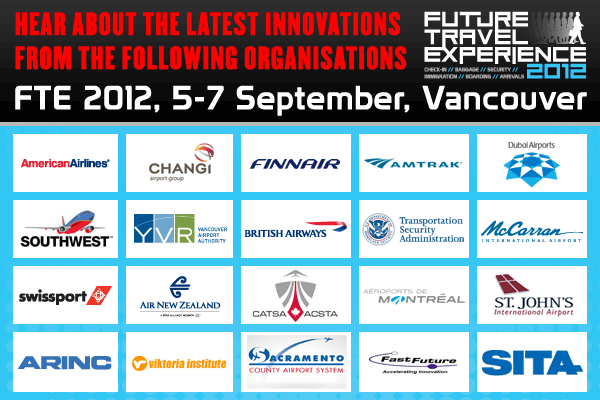 Future Travel Experience 2012 will focus on the end-to-end travel process from the passenger point of view, from the moment of booking through to the collection of baggage at the arrival destination, and will assess how every aspect of the passenger experience on the ground can be improved.
Hosted by Vancouver Airport Authority at the spectacular Westin Bayshore Hotel and Convention Centre, the event promises to deliver an outstanding conference, social and exhibition programme.
There is a growing consensus that in order to achieve a seamless passenger experience throughout the whole journey there needs to be far better collaboration between stakeholders – from the airlines through to the destination partners and everything in between. Through our theme of "Advanced collaboration to create a seamless passenger experience" we will champion the latest thinking, concepts and collaborative efforts that truly have the passenger experience in mind, and also debate the progressive initiatives that will need buy-in from the industry as a whole if they are to gain the traction they need.
The full conference agenda and registration system will be launched next week.