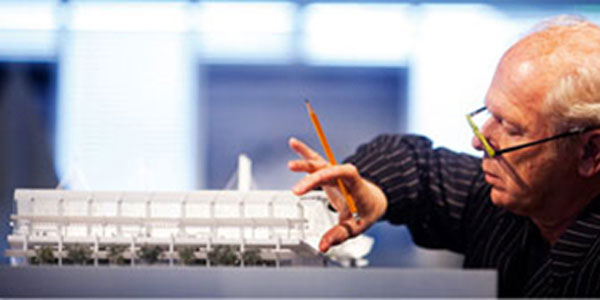 We are delighted to announce that highlights from Denver Art Museum's new international travelling exhibition, 'Now Boarding: Fentress Airports + The Architecture of Flight', will be prominently showcased on the Airport Exchange exhibition floor.
The exhibition is informative and experiential, offering three distinct storylines: 1) The history of airport design; 2) an up-close exploration of international airport projects designed by Curtis Fentress (who will also be speaking in the 1st FTE Europe Conference); and 3) the future of airport design as imagined by experts.
Now Boarding is the first ever exhibition of its kind in the world. This is part of an exciting new strategy for the Airport Exchange exhibition, which combines this year's best solutions on display from industry providers, plus a host of additional areas such as vehicle display areas, a conference stage and an Innovation Showcase, allowing Institutes and Universities to display cutting edge 2020 visions.
» View the 1st FTE Europe Conference programme
» Register to attend Airport Exchange 2012 and the 1st FTE Europe Conference