Live demonstrations of cutting-edge technologies and services relating to the passenger and baggage processing sector are key to understanding the latest developments in the field. Future Travel Experience Asia 2013 hosts the largest exhibition of passenger-focused technologies and solutions ever staged in Asia.
In the second part of our Exhibition Preview, we round-up what you can expect to see from Arinc, Boon Edam, Sita, Kaba, Intermec and Four Winds Interactive.
Arinc (Exhibition Booth #15)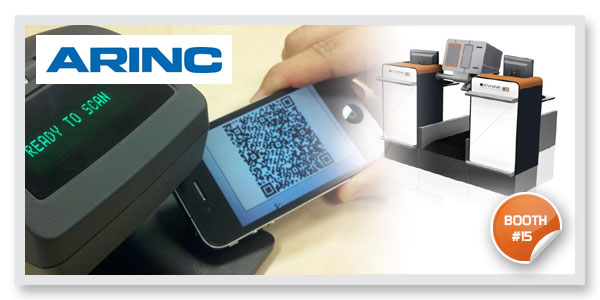 ARINC provides communications, engineering, and systems integration solutions for the aviation, government and transportation industries. Its comprehensive range of proven and tested solutions used by the world's airports and airlines enable customers to improve operational and systems performance, mitigate risk, and meet specific program requirements. The aviation industry has been relying on ARINC's products and solutions for more than eight decades and the company is continuously innovating to meet the new and evolving demands of a fast-changing and fast-growing aviation industry. ARINC's products and solutions are currently deployed in over 150 airports and 300 airlines globally.
Some of the products and services that ARINC will have on display at Future Travel Experience Asia 2013 include:
Roving Agent – A portable device allowing agents to check-in passengers and print boarding passes on the airport floor or at hotels and sea ports where wireless connectivity is available.
VeriPax™ – ARINC's Passenger Reconciliation System, which enables security agents to screen passenger information and filter out/identify fraudulent travel documents, as well as profile criminal elements, in seconds.
Self Bag Drop – A fast, functional and easy solution that fits into existing airport infrastructure.
For further information go to www.arinc.com
Boon Edam (Exhibition Booth #20)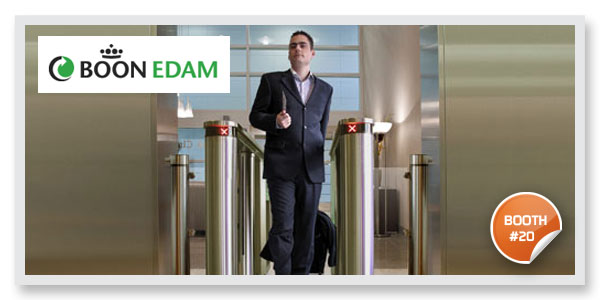 Boon Edam to showcase self-boarding with facial recognition at FTE Asia
The airport and airline industry is changing rapidly; as recently as 5 years ago, online check-in and self-service kiosks were in their infancy, today we cannot imagine air travel without them. At Future Travel Experience, Boon Edam will present their Airport Swinglane self-boarding security lane.
Self-boarding is gaining in popularity as it suits our increasingly self-sufficient and tech-savvy society resulting in an improved passenger experience. Additionally, self-boarding can significantly reduce boarding times and airplane turnaround time resulting in fewer delays and shorter waiting times. With the integration of new security technology such as facial recognition, Boon Edam's Airport Swinglane offers the next step in self-boarding. Visit us at stand no. 20 and learn more about the implementation and advantages of self-boarding.
For further information go to www.boonedam.com
SITA (Exhibition Booth #01)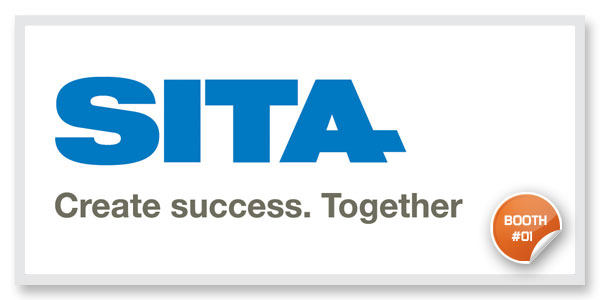 Take the Next Big Step – Together we can create the Intelligent Airport
SITA invites you to "Take the Next Big Step" at their stand at this year's Future Travel Experience.
Improve passenger experience at every step of the journey.
Turn real-time data and predictive analytics into intelligent passenger insights.
Adopt the latest air transport innovations and stay ahead of competition
Drive business results through collaboration, real-time business intelligence and proactive operational control.

 
SITA is the world's leading specialist in air transport communications and IT solutions. SITA delivers and manages business solutions for airlines, airports, GDS, governments and other customers over the world's most extensive network, which forms the communication backbone of the global air transport industry.
SITA's global reach extends to over 500 air transport industry members and 2,700 customers in over 200 countries and territories. Set up in 1949 with 11 member airlines, SITA today employs people of more than 140 nationalities, speaking over 70 different languages. SITA had consolidated revenues of $1.517 billion (€1.09 billion) in 2011.
In Asia Pacific, SITA plays an active role in the development and modernization of the air transport industry in the world's fastest growing region, providing communications and IT solutions to over 381 customers, supported by dedicated local teams based in 73 SITA offices.
For further information go to www.sita.aero
Kaba (Exhibition Booth #13)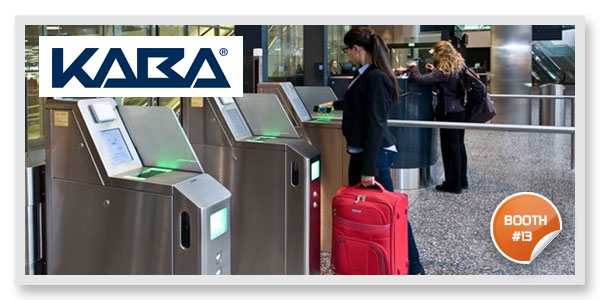 Kaba Gallenschütz GmbH displays solutions for airports in the field of biometry-supported self-boarding. 
Kaba presents Argus HSB-M03, the state-of-the-art solution for automated boarding pass control and automated self-boarding. The gate exhibited is equipped with a facial recognition system, a barcode scanner for validity check of the boarding pass and a device for issue of a receipt. It is connected to a registration kiosk, demonstrating the complete process of check-in and self-boarding. Via kiosk registration and biometric validation at the gate the passenger may conveniently board whilst the identity is accurately verified.
Kaba Gallenschütz GmbH, a subsidiary of the international Kaba group, has longstanding experience in access control solutions for airports. In close contact with responsible parties in airport business a number of products have been developed and adjusted to the actual security needs at airports. Today one-way corridors, boarding pass control gates and self-boarding gates by Kaba ensure secure, safe and convenient passenger handling. These solutions are employed in many medium and large airports all around the world. Kaba Gallenschütz also provides high-quality security solutions for staff and visitor access as well as perimeter security.
Kaba will exhibit at Future Travel Experience Asia 2013 at stand 13.
For further information go to www.kaba.com.
Intermec (Exhibition Booth #07)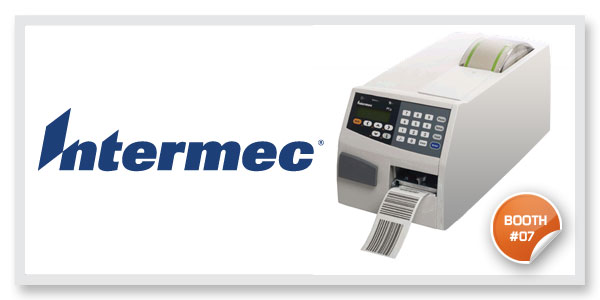 Intermec is the workflow performance company. We provide comprehensive solutions designed to increase productivity and decrease costs while simplifying new technology introduction. Intermec solutions encompass purpose built printing solutions for baggage tagging, passenger check-in, boarding, and cargo labeling operations along with RFID solutions and highly rugged mobile computers for ramp, maintenance, and service operations. With more than 20 years' experience servicing aviation customers, and offices in more than 65 countries, Intermec is well positioned to provide global solutions with local support for the aviation industry.
Intermec will exhibit at Future Travel Experience Asia 2013 at stand 7.
For further information go to www.intermec.com
Four Winds Interactive (FWi) (Exhibition Booth #04)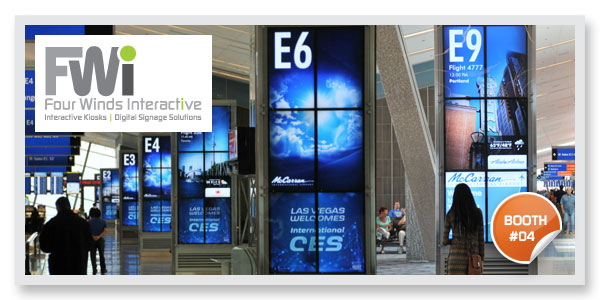 Four Winds Interactive (FWi) will put its award-winning digital signage software on display at FTE Asia. Used to power over 100,000 displays throughout 27 countries around the world, FWi will offer FTE Asia attendees the chance to experience the easy-to-use interface, unique architecture, seamless data integration, powerful wayfinding and broad functionality that have made FWi's platform the most powerful and reliable solution in the aviation industry for centralizing the creation and management of content across digital signs, interactive kiosks and mobile devices. FWi will also offer attendees demonstrations using examples from live client projects, including the work it's done for McCarran International Airport, Hartsfield-Jackson Atlanta International Airport and more.
Four Winds Interactive (FWi) will exhibit at Future Travel Experience Asia 2013 at stand 4.
For further information go to www.fourwindsinteractive.com