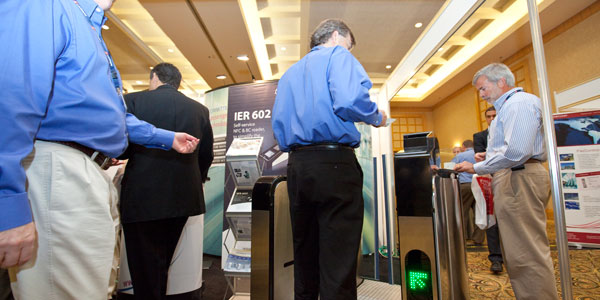 This year's FTE Global exhibition promises to be our largest ever, and we are delighted to announce that there are already 21 exciting exhibitors confirmed – with many more to come. Access, Amadeus, ARINC, Bagdrop, Boon Edam, Brock Solutions, Cofely, Custom, Damarel, Desko, Epson, Four Winds Interactive, IBM, ICM, IER, Intermec, KABA, PrehKeyTec, SITA, SSE Technologies and VidTronix will all be showcasing the very latest in systems, components and services on the market in Las Vegas, 4-6 September.
Viewing demonstrations of the newest technologies and solutions relating to the passenger experience is a key requirement to understanding the latest developments in this field, and FTE Global 2013 is the place to meet the most progressive companies in the business and view the latest industry advances.
Be sure to look out for the latest additions to the exhibition line-up in coming weeks.
» View the latest information on the FTE Global exhibition here
» View the full 'On the Ground' conference program