Future Travel Experience Global 2013 features the event's largest ever exhibition, showcasing the very latest systems, technologies and services relating to the passenger experience. In part one of our Exhibition Preview, we highlight what visitors can expect to see from the companies presenting the latest innovations in Printers, Readers and Scanners – Access IS, CUSTOM Engineering, DESKO, EPSON, E-Seek, Intermec, PrehKeyTec and VidTroniX.
» View the exhibition floorplan, and find out more about the FTE Global 2013 Exhibition
Access IS (
Exhibition Booth #19)
Access Interfacing Solutions designs and supplies innovative data capture solutions for desktop and self-service airport applications worldwide, including integrated passport-reading devices, Boarding Gate Readers with NFC capability, passport, ID card and 2D barcode readers for kiosks, and the integration of passport and credit card reading devices with tablets and mobile PCs.
At this year's FTE Global event Access IS will be highlighting three of its state-of-the-art new products, including:
The OCR316 USB OCR Reader for passports, ID cards, FQTV and credit cards. The compact and robust OCR316 can be attached to a wide range of handhelds, tablets, keyboards and monitors, or can act as a standalone device – particularly when check-in counter space is at a premium.

Alongside it, Access IS is presenting the LSR118 2D Barcode Reader with NFC/RFID read capability

.

This rugged, fully sealed, water-resistant OEM device is designed for easy integration into indoor and outdoor self-service kiosks. Its optimised 2D omnidirectional imager ensures reliable, high-speed reading of barcodes presented on mobile phones, tablets and paper.

The AKB43x Keyboard – with OCR & MSR Reader and Integrated Touchpad is the latest evolution of Access IS' market-leading and cost-effective keyboards – will also be on display. With a smaller footprint than standard keyboards, it incorporates passport, ID card, FQTV and credit card reading functionality and features a touchpad for quicker scrolling, particularly with heavy browser-based applications.
For further information go to www.access-is.com
CUSTOM Engineering 
(Exhibition Booth #26)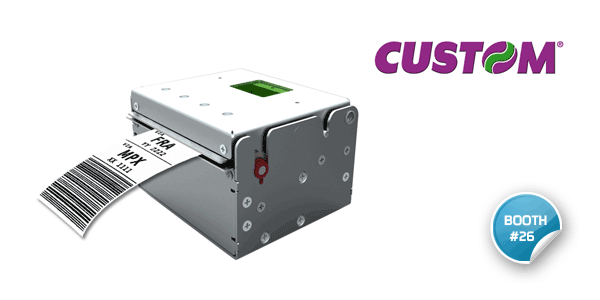 With 20 years of experience in the airport industry's toughest environments, CUSTOM is a leading supplier of innovative solutions for scanning pre-printed barcodes on boarding passes, heavy-duty printing for bag tags and passes and very fast printing processes. CUSTOM offers a wide range of ticketing printers for the air transport industry – for boarding passes, bag tags, RFID printers/encoders, self-service facilities and information kiosks. In addition to supplying the technology, its dedicated partners assist in software integration, guaranteeing compatibility with all software platforms used in the ticketing sector.
As the industry moves towards a new generation of slim kiosks, there is no space for a number of different printers to print boarding passes, bag tags and standard receipts. CUSTOM's latest innovation, the Triple Feeder, can print all three types of tickets in desktop and self-service CUSTOM printers.
At FTE Global 2013, CUSTOM will also showcase the new KPM180H, the smallest ATB and BT combined printer, especially designed with excellent reliability for compact CUSS kiosks and small check-in desks where limited space is a major challenge.
For further information go to www.custom.biz
DESKO
 (Exhibition Booth #03)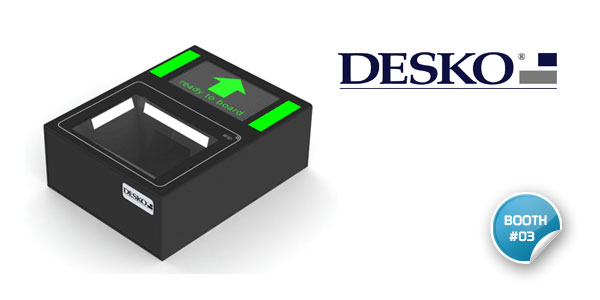 DESKO has been designing and manufacturing hardware and software solutions for automated data entry for the last 20 years, and develops leading-edge solutions in the fields of Passport & ID Capture, Paperless Transactions and Electronic Documents.
This year at FTE Global, DESKO is presenting its new BGR 504 Pro, which is based on the existing and well-established DESKO GRSK 504 gate reader series. The new BGR comes in the same space envelope and provides at a minimum serial or USB connections, making it completely plug and play to existing installations both from a mechanical as well as interfacing point of view.
Like its well-proven predecessor, the DESKO BGR 504 pro is based on a robust flatbed scan technology for highest and super-fast barcode read rates. Because of its barrier free flatbed design the BRG 504 pro allows for user-friendly mobile boarding pass reading from smart phones or large tablet displays.
DESKO's smart device approach and optional features, such as NFC boarding, guarantee a future-proof infrastructure and protect your investment.
For further information go to www.desko.de/english
EPSON
 (Exhibition Booth #06)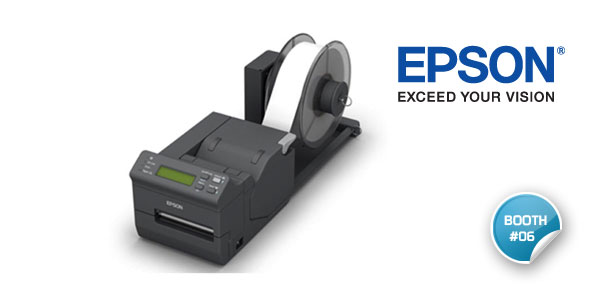 AT FTE Global 2013, EPSON will be presenting solutions ranging from thermal printers to durable impact printers, which offer high-speed text, barcode and graphics printing for boarding passes, bag tags, passenger manifests, receipts and more. The proven solutions are ideal for both airline and airport operations as they increase efficiency, reduce the cost of operations and service customers faster.
For further information go to pos.epson.com/aero
E-Seek
 (Exhibition Booth #20)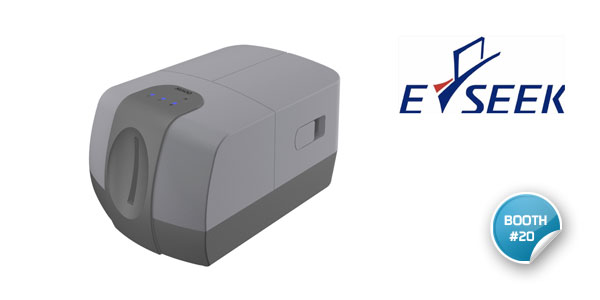 E-Seek Incorporated is a developer and marketer of unique two dimensional 2D barcode readers specifically for government issued Drivers Licenses and ID cards. At FTE Global 2013, it will demonstrate the E-Seek Model 500 ID Authenticator and E-Seek Model 280 Drivers License Readers. The Model 500 will detect fake ID cards or drivers' licenses by utilizing dual sided high resolution ID imaging designed for counter top ID verification applications. In addition, high resolution imaging will read the barcode data on drivers' licenses, as well as the magnetic stripe information.
The E-Seek Model 280 allows for the reading and capture of all electronic data, while concurrently providing the ability to scan and capture a complete image of both sides of an ID card or License. The Model 280 reads all data from both the 2 Dimensional Barcode (PDF 417) and the Magnetic Stripe utilized on ID cards and Drivers Licenses. In addition, the ID card or license can be positioned on the scratch proof glass lens of the Model 280, and with the simple press of a button a full high resolution image (JPEG) of the ID is captured and attached to the data stream.
For further information go to www.e-seek.com
Intermec
 (Exhibition Booth #23)
Intermec is a workflow performance company. It provides comprehensive solutions designed to increase productivity and decrease costs while simplifying new technology introduction. Intermec solutions encompass purpose built printing solutions for baggage tagging, passenger check-in, boarding, and cargo labelling operations, along with RFID solutions and highly rugged mobile computers for ramp, maintenance, and service operations. With more than 20 years' experience servicing aviation customers, and offices in more than 65 countries, Intermec is well positioned to provide global solutions with local support for the aviation industry.
For further information go to www.intermec.com
PrehKeyTec
 (Exhibition Booth #42)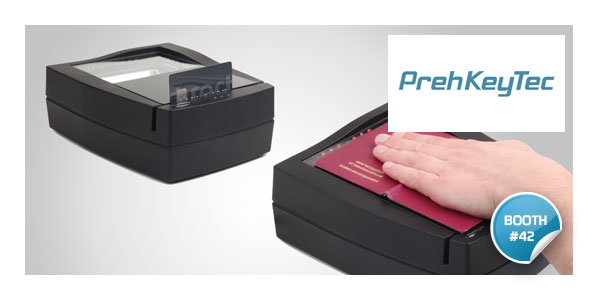 PrehKeyTec is a leading manufacturer of advanced data input devices, and its solutions are installed in demanding operating conditions that require high quality products to ease check-in and boarding processes. Its airline products even allow custom configuration.
On show at FTE Global 2013 will be its MCI 111A check-in keyboard, designed to read passport, visa, credit card and other personal data stored in magnetic stripes or an OCR-A or B format. With a small footprint it is ideal for use at Customs control areas, border crossings and airline ticket counters, and the optional addition of a 2D barcode reader is ideal for scanning bag tags and tickets.
Tight space constraints? Look to PrehKeyTec's ML-2A, a standalone MSR/OCR reader. The ML-2A offers the same reading capability without the addition of keyboard functionality.

Need to simplify the boarding process? The MCI30GC boarding gate reader is an ideal solution, allowing for seat reassignment and baggage check at the gate. Its built in MSR allows revenue collection at the gate.

Concerned about data security? PrehKeyTec can help reach your CUPPS and PCI compliance goals by encrypting data received from any combination of MSR, OCR, numeric, alpha or biometric input before the information leaves the keyboard.
All of PrehKeyTec's passport reader products are certified by SITA, ARINC and Ultra, and support all the latest standards and drivers.
For further information go to www.prehkeytec.com
VidTroniX
 (Exhibition Booth #31)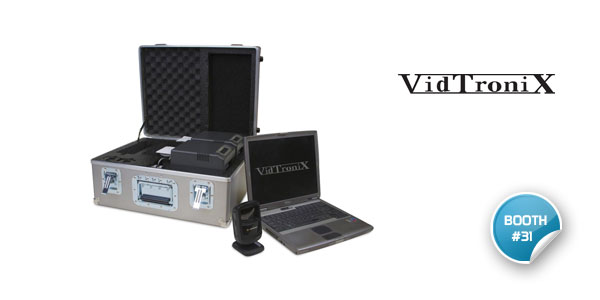 In addition to being a leading manufacturer and supplier of boarding pass and baggage tag printers for the aviation and travel industry, VidTroniX offers a full line of check-in and security related products, including Facial and Iris Recognition Technology. The goal of VidTroniX is to work directly with its clients to develop products that fit the needs of their company. To date VidTroniX has installed over 75,000 ATP and MAP printers and has recently further expanded its presence in the global marketplace with major installations in the Middle East, mobile applications and incorporation into large scale kiosk applications.
For further information go to www.vidtronix.com