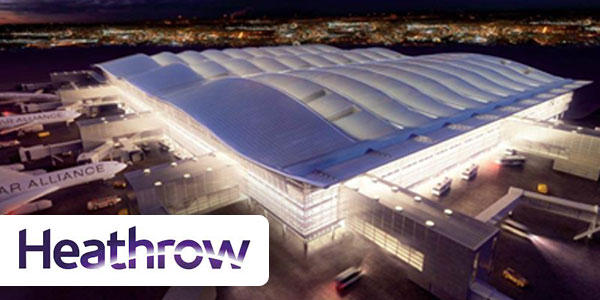 We are delighted to announce that FTE Europe 2014 will provide a dedicated focus on Heathrow Airport's new Terminal 2 – the UK's most significant new airport infrastructure development since Terminal 5 – which is set to open in June 2014 and is the latest step in the transformation of Heathrow.
The new T2 has been designed from the outset with the needs of the individual passenger at its heart and with sustainability as a guiding principle. At FTE Europe 2014, the Heathrow Airport Terminal 2 Symposium will outline in great depth the thinking behind the facility, how it has been delivered and why it will be great for airlines, the staff who work there and every passenger who travels through it.
Delivered in partnership with Heathrow Airport, British Airways, Gatwick Airport, London Stansted Airport, easyJet and London City Airport, FTE Europe will take place from 3-5 March 2014 at the Park Plaza Riverbank London. The event promises to provide travel industry stakeholders with invaluable inspiration on how the passenger experience can be improved in the future.