In the first part of the FTE Europe 2014 Exhibition Preview, we take a look at the latest innovations that will be on show in London from Access IS, Boon Edam, Damarel Systems, SITA and Atkins. Here at FTE, we understand the importance of viewing demonstrations of the latest solutions first-hand, which is why FTE Europe will provide the perfect showcasing platform to help you learn about the latest technologies and establish how they can help your company improve the passenger experience.
Boon Edam (Stand 7)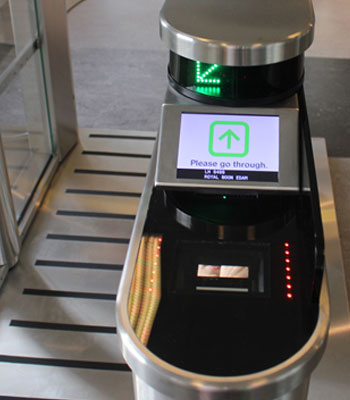 Boon Edam will be showcasing its Airport Swinglane self-service security lane in the FTE Europe 2014 exhibition. Optimising the passenger experience is key to the operation of any airport. As passengers appreciate being able to take control of their own processes, self-service can be a big support in your efforts in this direction. However, every airport is unique and the processes are always slightly different. It is therefore important to ensure the self-service solutions you introduce meet the specific requirements of your airport.
Boon Edam has a long heritage in working together with airports to optimise processes. Together with you, the company determines the requirements and helps you meet them with full service secured entry solutions that can be customised to blend in perfectly with your airport environment.
Boon Edam's Airport Swinglane self-service security lane combines proven technology with an adaptable add-on. Depending on the type of reader integrated within the lane it can be used in a variety of applications including secure border crossing or a safe boarding process. As the Airport Swinglane can be integrated with a variety of reader types, including, but not limited to NFC, biometrics and 2D barcode readers, a suitable solution for the processes in your airport is always available.
For more information, visit: www.boonedam.com
Access IS (Stand 10)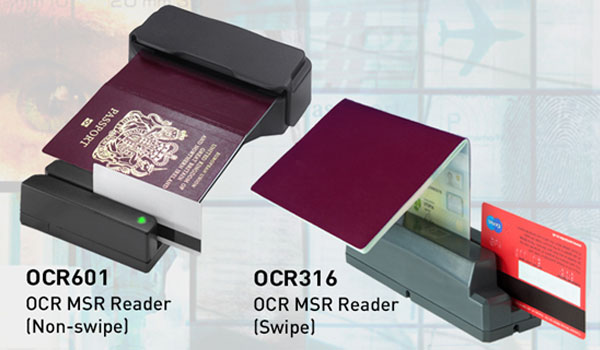 Access IS, which designs and supplies innovative data capture solutions for desktop and self-service airport applications worldwide, will be showcasing two new products at FTE Europe 2014 in London.
The first is the OCR316 USB OCR Reader with optional MSR. This compact and robust device quickly and reliably reads passports, ID cards, FQTV and credit cards. The OCR316 can be attached to a wide range of handhelds, tablets, keyboards and monitors, or it can act as a standalone device – particularly when check-in counter space is at a premium.
The second new product being highlighted is the OCR601 OCR MRZ Reader with optional MSR –a compact desktop device that quickly and reliably reads passports, ID cards, FQTV and credit cards. Its unique, camera-based read technology ensures extremely rapid and highly accurate capture of the MRZ area without the need to 'swipe' a document through a designated slot. The OCR601 unit can also be fitted with a 3-track MSR reader for processing both FQTV and credit cards, and an RFID antenna to read chip information on e-passports and e-ID cards. This combined functionality provides a cost-effective alternative to full-page, multi-illumination readers.
For more information visit: www.access-is.com
Damarel Systems (Stand 20)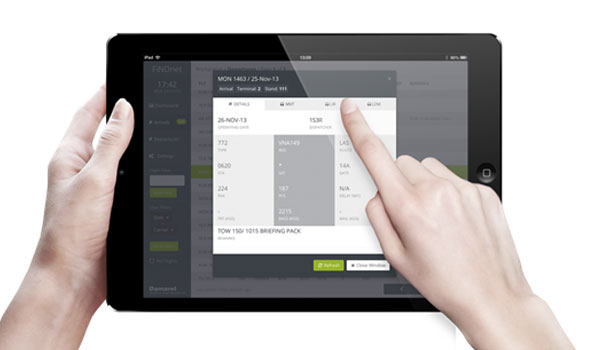 Damarel will be showing the latest in passenger and ground handling software at FTE Europe, including the newest feature to the FiNDnet product suite: the FiNDnet Viewer. This new addition to FiNDnet gives customers a clear overview of their operational performance statistics and real-time flight, message and supplementary information at the touch of a button. The FiNDnet Viewer can be delivered to any device; from PCs and laptops to Apple and Android devices. Its development has been the result of close collaboration between the FiNDnet team and their customers at their regular user group events.
EMBARKmobile is Damarel's mobile solution for airline passenger gate boarding. Designed for the latest generation of tablets, smartphones and PDAs, EMBARKmobile supports the devices you want to use, where you want to use them.
Also of interest will be both Vanguard (security system) and Embark (e-gate compatible boarding), now supporting self-service operations. The ever popular, low-cost L-DCS will also be on show. The new integration modules to the Timatic service from IATA and the Navitaire New Skies reservation system, give users of L-DCS more convenience and efficiency than ever before.
For more information visit: www.damarel.com
SITA (Stands 3 & 5)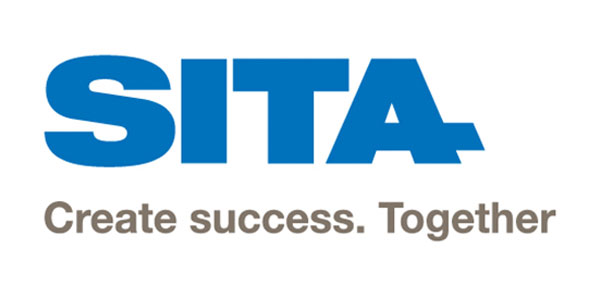 Visitors to the SITA stand will have an opportunity to learn more about the company's vast array of air transport communications and IT solutions. SITA delivers and manages business solutions for airlines, airports, GDSs, governments and other customers over the world's most extensive network, which forms the communications backbone of the global air transport industry.
Created and owned by the air transport community, SITA is the community's dedicated partner for information and communications technology. As a team of industry experts, its know-how is based on working with customers across the global air transport community. Almost every airline and airport in the world does business with SITA.
SITA innovates collaboratively with the air transport industry, and the industry itself drives the company's portfolio and strategic direction. Its portfolio includes managed global communications, infrastructure and outsourcing services, as well as services for airline commercial management, passenger operations, flight operations, aircraft operations, air-to-ground communications, airport management and operations, baggage operations, transportation security and border management, cargo operations and more.
For more information, visit: www.sita.aero
Atkins (Stands 32 & 34)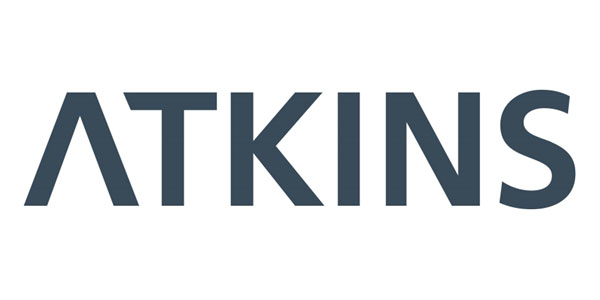 For over 50 years, Atkins has been helping to create world-class airports, and at FTE Europe the company will be showcasing its latest solutions. Working with airport owners, airlines, governments, lenders and construction companies, Atkins provides multidisciplinary expertise at every stage of a project, from strategic planning through to concept and detailed design. The company adds value with its in-depth knowledge of a sector it's passionate about, delivering intelligent, cost effective solutions.
Atkins is committed to helping airports and airlines improve the passenger experience through reducing queue times, improving passenger comfort and safety, and simplifying the airport journey. Visitors to the Atkins stand will be able to see some of the innovative solutions in action, and talk to the team about how they can help improve your passengers' journey.
For more information, visit: www.atkinsglobal.com/aviation
AirPortr®, ARINC, Four Winds Interactive, ICM, ICTS, Kaba, NEC, Samsung, SICK, Ink and Vision-Box will also exhibiting at FTE Europe 2014, 3-5 March, London.
» View the full FTE Europe 2014 exhibition floor plan