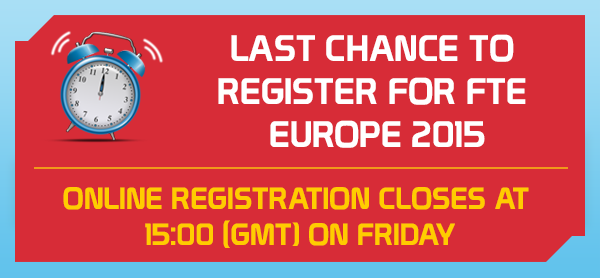 Future Travel Experience Europe 2015 in London is now just four days away and you only have until 15:00 (GMT) on Friday 30 January to register online. More than 140 organisations have already confirmed their attendance, including the industry's most forward-thinking airports, airlines, suppliers and other key air transport and travel industry stakeholders.
In the 'On the Ground' conference alone, delegates will gain insight on the latest passenger experience plans and visions from the likes of Norwegian Air Shuttle, Swedavia, Munich Airport, Lufthansa, Virgin Atlantic, Heathrow Airport, Air France-KLM, London Stansted Airport, Istanbul New Airport, Brussels Airlines, BT, Foster + Partners, Ryanair, London City Airport, Copenhagen Airports, Thomson Airways, Sony and Gatwick Airport.
All attendees will also have access to the 'Up in the Air' conference stream, an IATA Workshop, the FTE Europe exhibition and an exciting social and networking programme in the heart of London.
» More information on FTE Europe
» Register to attend
» View the list of orgs already confirmed to attend