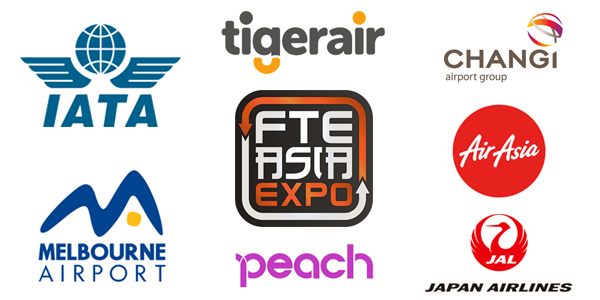 Speaker recruitment is well underway for FTE Asia EXPO 2015 and we are delighted to announce that senior figures from Changi Airport Group, AirAsia, Air France-KLM, Melbourne Airport, Peach Aviation, Japan Airlines, Tigerair and IATA have already signed up to speak in the 'On the Ground' conference.
FTE Asia EXPO 2015, which will take place in Singapore from 17th-19th November 2015, will be the region's largest ever passenger experience expo. The theme of the event is "Collaboration and innovation to improve operations, reduce costs, increase revenues and enhance customer experiences".
The full conference agendas will be released in the coming weeks, but we can promise a raft of cutting edge content and some special joint presentations between airlines, airports and vendors to showcase the great results that can be created when industry stakeholders collaborate effectively on customer-focused innovation projects.
» More information on FTE Asia EXPO 2015
» Register to attend FTE Asia EXPO 2015